FPS, first-person shooter aka first-person perspective is a fairly old game genre.
The origins of the genre can be traced back to the 1970s with the advent of the games Spasim and Maze War, but most people think that the popularity of the FPS genre has soared since Wolfenstein 3D which launched in 1992.
A lot has changed between then and now the FPS genre. FPS games are no longer the same but very varied, ranging from battle royales like PUBG, and story campaigns like Call of Duty, to the Counter-Strike series.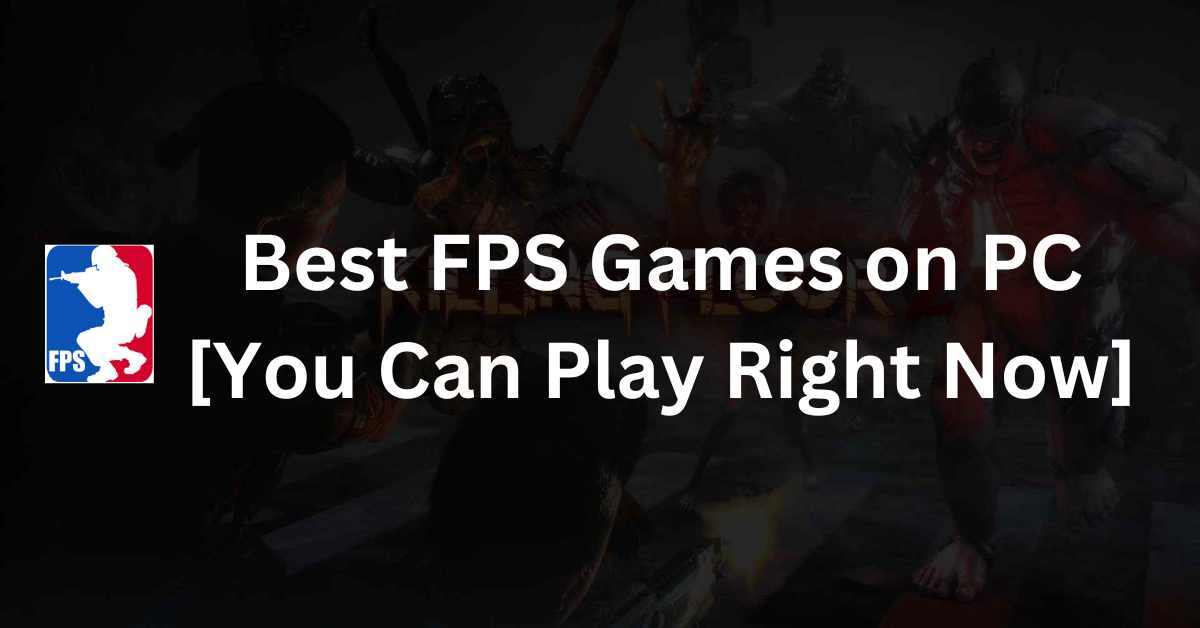 Apart from PCs, FPS games are also now widely available on smartphones thanks to increasingly sophisticated internal specs and the help of a gyroscope. Even so, the essence of FPS games is still the keyboard and mouse, nothing else.
Best FPS Games on PC 2023
Here's a selection of the best FPS games on PC!
1. PlayerUnknown's Battlegrounds (PUBG)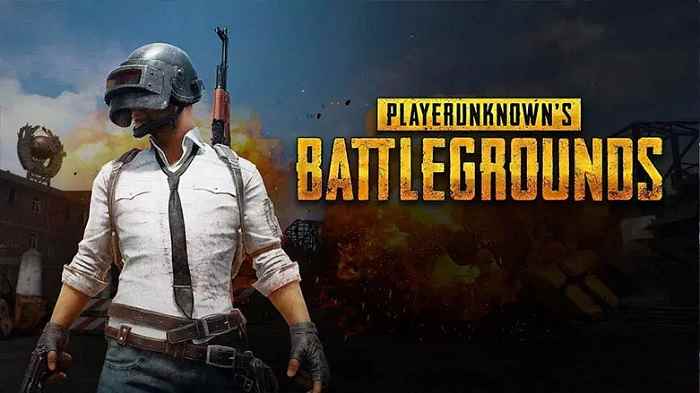 This FPS game is full of action, and tension and triggers adrenaline to the maximum level. This is indeed very exciting and fun to play.
PUBG can be played in third-person (TPS) mode, but the excitement gets more intense if you play it in first-person perspective (FPS).
PlayerUnknown's Battlegrounds is actually very simple. You (alone, in pairs, or in teams of four) and 99 other players start the game by parachuting out of the plane onto an island.
There you have to find weapons, armor, energy drinks, and other equipment to survive.
During this time, the safe zone on the map will shrink further, so you'll have to rush on foot or by car through forests, abandoned suburbs, and in high mountains to find a safe place to settle down.
If other players see you, of course, they will try to kill you. In this game, anyone can become your enemy and only those who survive to the last drop can win!
2. Overwatch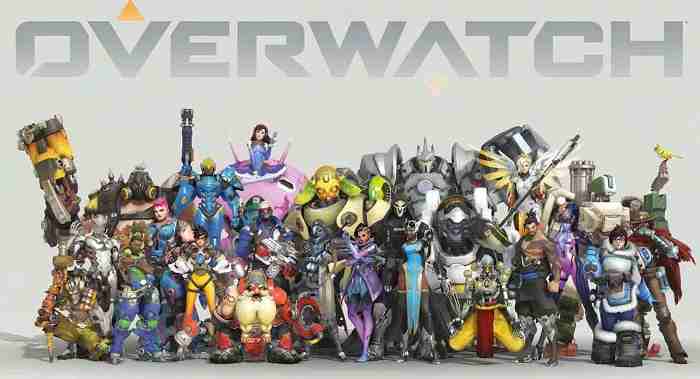 Want to feel fun and madness at the same time? Try playing Overwatch.
One of the best FPS games, it does offer a very cool and colorful shooting experience. You can play in multiplayer mode with friends or strangers to defeat common enemies.
This competitive game requires you to collaborate and strategize well. Actually, it's better to play this game together than alone.
You'll meet different types of people to properly fight one main enemy, and with more than 30 different types of characters inhabiting the roster, you can determine who will join your team.
3. Rainbow Six: Siege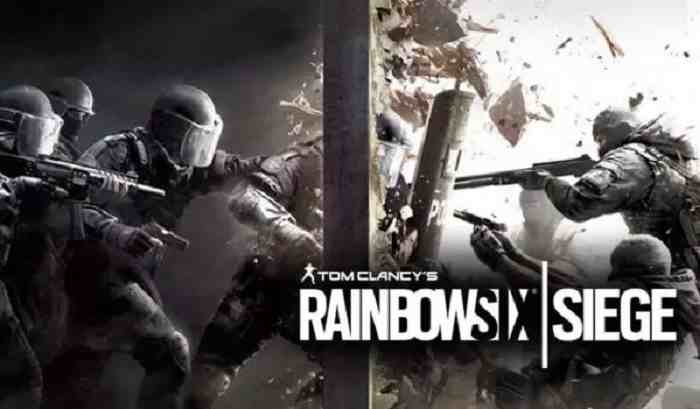 "Rainbow Six: Siege" is an FPS game with lots of fun tactics and strategies. This game relies on intensive communication as you and your teammates move to complete missions.
These games are not just about fighting and shooting each other, but they will reward players who know the best strategy to carry out the game against their enemies.
The main mode in "Rainbow Six: Siege" is five-on-five matches, where one team protects targets (such as bombs or hostages) and fortifies their positions while the other finds ways to infiltrate their enemy's positions and hunt for intel using remote-controlled drones.
Since its release, the game has grown to include more than 40 different weapons that players can freely choose from. Each weapon has unique abilities, such as a sledgehammer to destroy walls, armor packs for super-powerful protection, and detection of enemies through walls with a heart rate sensor.
With this game, you need to climb onto the roof, chat via voice with other team members, set up a map for the location of the game, and much more. You can also practice by playing single missions against enemy AI which will improve your playing skills!
Read: The 6 best sports games on PC, Xbox and PS4
4. Battlefield 1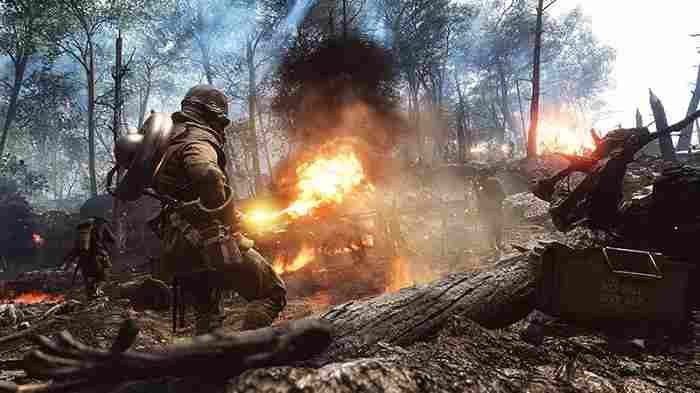 Battlefield 1 takes you back to the early 1910s, to the massive global scale of World War I.
One of the best war games on PC is inspired by the historical events of World War I. This game lets you fight as a Harlem Hellfighter in France, and work as a rebel with Lawrence of Arabia.
Battlefield 1's glory is shown in its 'Conquest' mode, where competitive online multiplayer matches take place in locations based on actual historical events.
You'll live in warships, armored tanks, ride horses, or fly planes appropriate to that time period.
This game emphasizes teamwork, requiring you to choose a specific mode with special tools and weapons, from infantry vehicles to medics, who will assist you when in five-player squadron mode.
There is also a single-player mode where you can control six different characters in six exciting stories that take place around the world.
5. Resident Evil 7: Biohazard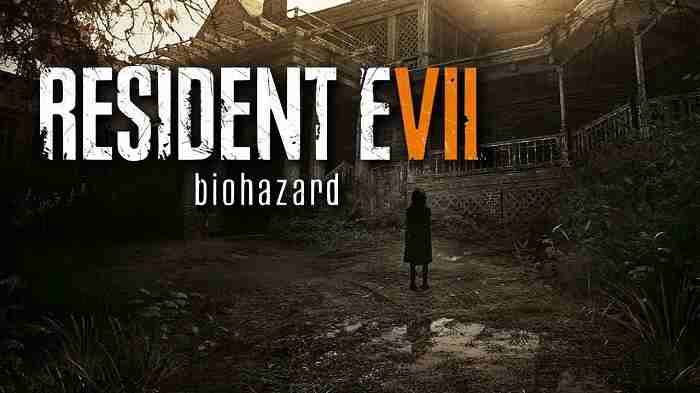 Resident Evil 7: Biohazard has succeeded in taking the FPS survival horror genre to a higher level.
Filled with lots of fear, this pc horror game features realistic graphics and an unsettling storyline: players take the first-person perspective of a man who is looking for his wife in an old plantation inhabited by a family of horrific cannibals.
This game provides limited resources, so you have to wisely use the ammunition in pistols, rifles, and flamethrowers. All that while making sure you have enough potions, medicines, and first aid to heal yourself if you get attacked.
You will always be positioned at the edge of the room or place to solve the puzzle in the picture and wait for the next monster to crawl out of the wall to face you.
Many of the battles in this game feel very cinematic, with various enemies that are unexpected to attack you, and the addition of amazing and scary details.
6. Far Cry 4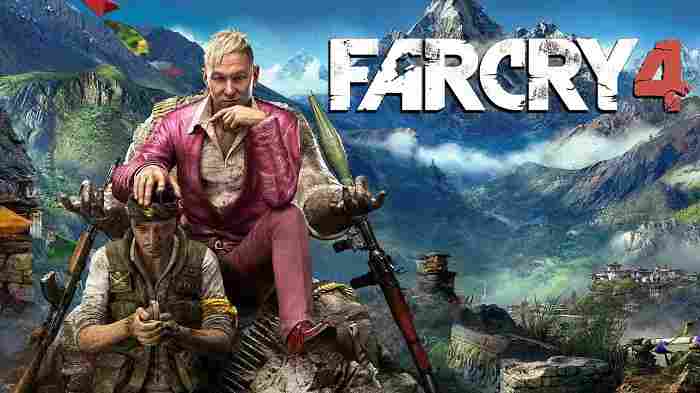 All the games in the Far Cry series are really fun, but Far Cry 4 is one of the best.
In Far Cry 4, you can attack your enemies while sitting on the back of an elephant, hanging, sliding, or dangling from various other animals.
You can also loot tons of equipment and fight enemies to save yourself and stay alive until the end of the game.
This game is one of the best games with an open-world formula that Ubisoft has pretty much applied to other big games.
7. Killing Floor 2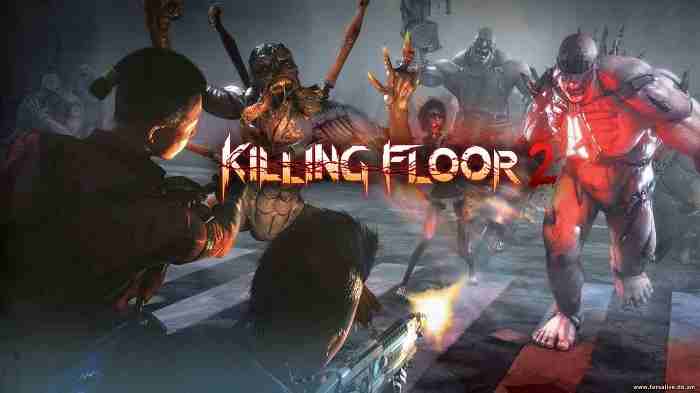 Killing Floor 2 is a fast-paced and action-packed FPS game. This is a game with one basic goal: kill the zombies before they kill you.
You can play this zombie game alone, or cooperatively with a team of six players.
The gameplay in "Killing Floor 2" involves fighting various types of zombies, ranging from 'standard' ghosts to menace zombies with a grindstone in their hands. Everything, in the end, directs you to the battle with the biggest zombie, aka the king.
You will get points and money for every zombie you kill, and all of this can be spent on adding new, more sophisticated weapons.
Killing Floor 2 brings together the thrill of panic and tactical strategy setting into one. The more you get into it, the more difficulties will haunt you!
See: 11 choices of sites to download PC games
8. Titanfall 2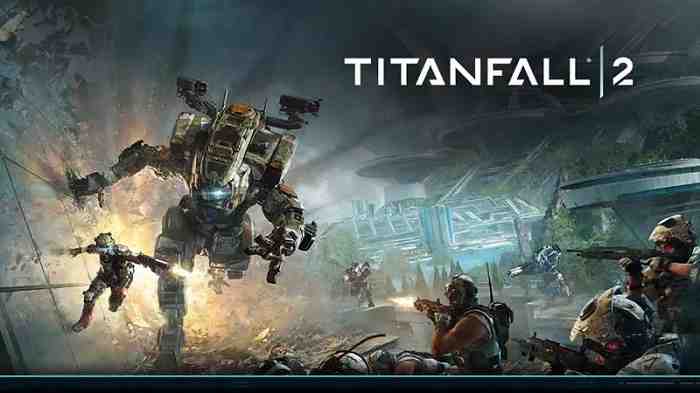 Just like one of the blockbuster movies in Hollywood, namely 'Transformer', Titanfall 2 puts you in control of a giant robot against other giant robots in a sci-fi adventure game with an FPS concept.
The gameplay mechanic of Titanfall 2 involves you as the pilot and commander of the Titans, giant robots that can change their navigation by walking, flying, sliding, running, jumping, and climbing walls.
Together, you and your chosen character will battle mercenaries, rebel robots, beasts, and other Titans in fierce battles.
Titanfall 2 also manages to incorporate puzzle and platforming elements. With it, you can explore detailed atmospheres ranging from lush forests, to military complexes, and much more.
9. Dishonored 2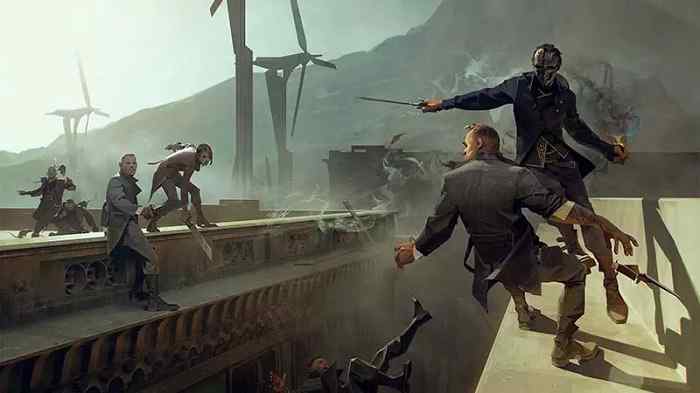 Dishonored 2 puts you in the role of a supernatural assassin in a thrilling FPS game.
It's an action-packed game that forces you to stay steady in any life-threatening situation.
You are indeed given creativity to complete the mission, and will not be burdened by a time limit, but don't think it's easy. You will go through a lot of places and have to survive only by running and shooting.
Dishonored 2 takes you into an imaginative world called 'Karnaca', a city modeled after southern European countries and inspired by architecture and technology from the mid-1800s.
You will run through winding alleys, hidden entrances, and enter towering buildings, it is in these places that you will meet your enemies.
You can choose to use non-lethal attacks such as knocking enemies out, or maybe decide to finish them off with a sword, gun or grenade.
The game has multiple 'endings' depending on every decision you make, and you'll also be hooked on exploring the environment and uncovering any details you might have missed.
10. Dusk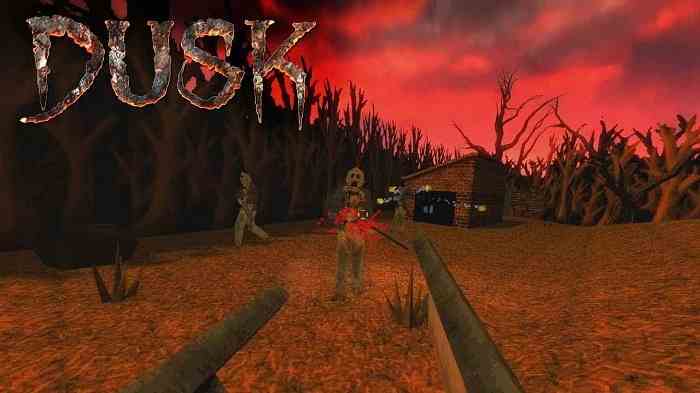 If you miss the fun old-school shooting FPS games, this is the game for you.
Dusk is a game with a classic FPS look, which isn't much different from Quake, Doom, and Half-Life. You'll play with cool and unique weapons like the Riveter, which can launch exploding rivets at your enemies.
This game is more than just an ordinary FPS, which is filled with various levels and additional horror stories that are quite scary.
11. Lovely Planet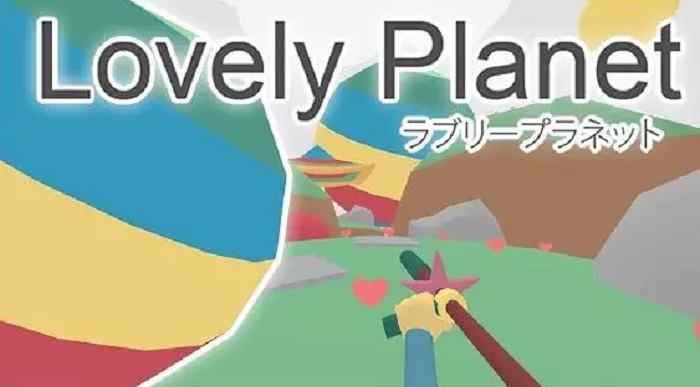 This game looks cute and funny, but Lovely Planet is a challenging shooter game where precision and accuracy are important above all. You also have to memorize the map so you can go around the place calmly.
You have to kill every enemy in every level and navigate through the existing obstacles. The thing is, there are 100 levels in this game!
Lovely Planet is a game that mixes art and combat. There's hardly a game quite like playing Lovely Planet.
12. The Signal From Tolva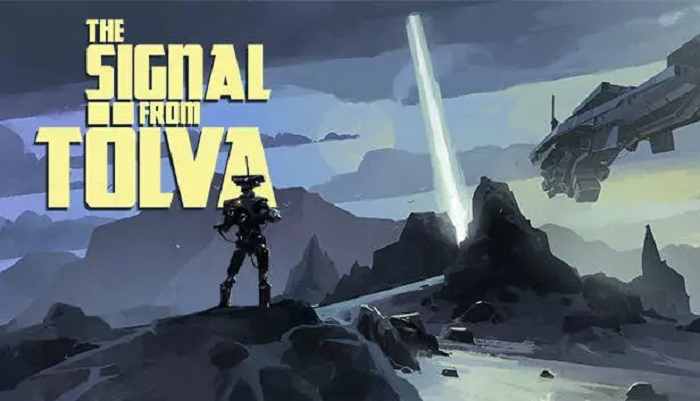 This slow-paced and engaging FPS game has a Stalker feel, with a beautiful open-world sci-fi concept based on a concept illustration by Ian McQue.
You'll hijack spy drones, investigate signals, and fend off attacks from other robots while exploring the planet's surface.
Then even in the game, you can also order other surveyors, who can help you in battle. You will get an unusual and memorable setting, combined with great sound and lots of cool weapons. The Signal from Tolva is one of the best-selling games on Steam.
13. Wolfenstein: The New Order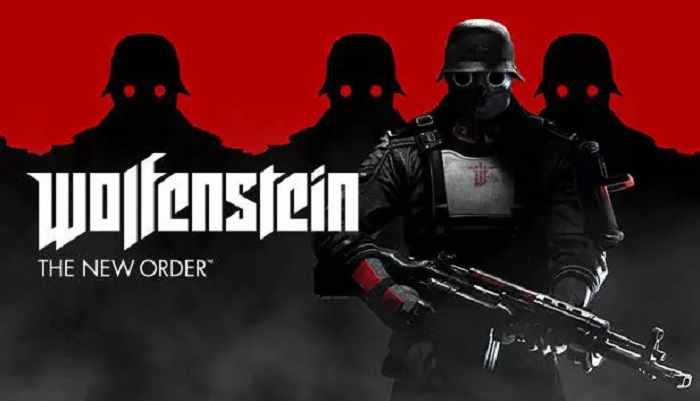 Wolfenstein's revival is indeed a breakthrough that makes everyone surprised. The new game has an inventive design, with a ridiculous but still entertaining story based on the history of World War II.
They also managed to offer two interesting ideas for the first time. You will fight against robot dogs, or against Nazi troops on the Moon.
The developer, MachineGames, made this game more interesting and brought something new compared to the previous Wolfenstein series.
14. Day of Infamy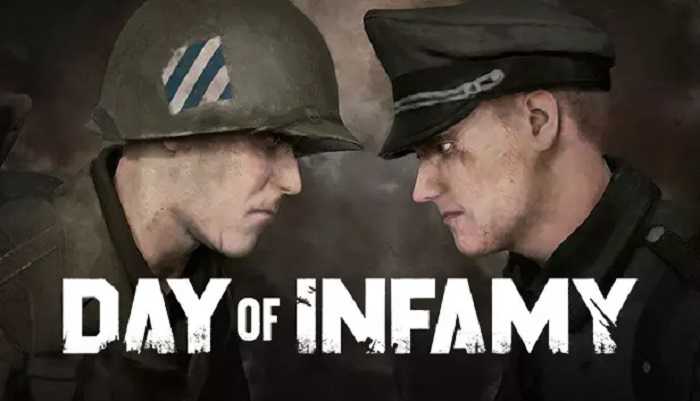 Day of Infamy is an FPS game that will overwhelm you with all kinds of enemies.
These enemies are actually stupid, but accurate. They carry lots of weapons (including flamethrowers), and they won't stop attacking until you complete your mission.
They will also drop airstrikes on you. This can be prevented if you can knock down the enemy commander's tower that sends a radio signal to them.
This game is a game with a fairly heavy level of difficulty, you need to show shooting skills and teamwork (if playing in multi-player mode) in terms of weapon use and map layout.
15. Warhammer: The End Times – Vermintide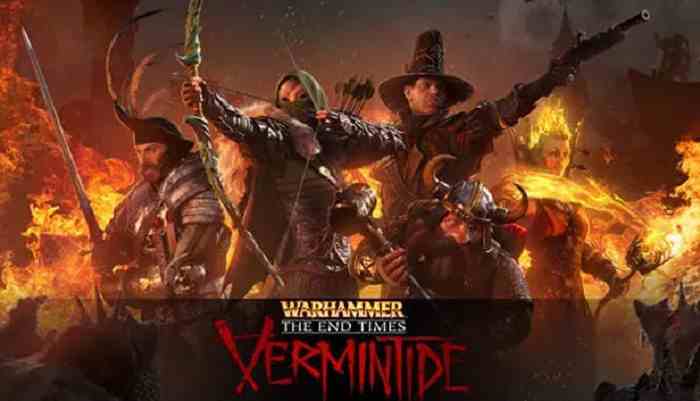 Warhammer Fantasy is a game that has a similar pattern to Left 4 Dead, and it's an FPS game that fully hones your cooperative side.
You and three other friends can use axes, arrows, magic, and swords to fight against the enemies that occupy various areas of the city of Ubersreik.
These enemies are more dangerous than the undead in L4D, they are deadlier and more expressive than the average zombie.
The addition of an item drop system in this game can increase replayability. Your team can even decide on the fly whether to take the handicap to increase the chances of getting better drop loot or not.
Conclusion
That's the list of the best FPS games that we recommend the most. Which game are you going to try? Come on, share your answers in the comments column.