Zombie games are one of the most popular sub-genres of horror and have their own fans.
This is of course because horror is a genre that can trigger adrenaline in its players. Moreover, coupled with various kinds of jumpscares that can make your heart beat fast all of a sudden.
However, among other PC horror games, zombies are a subgenre that has more specific fans.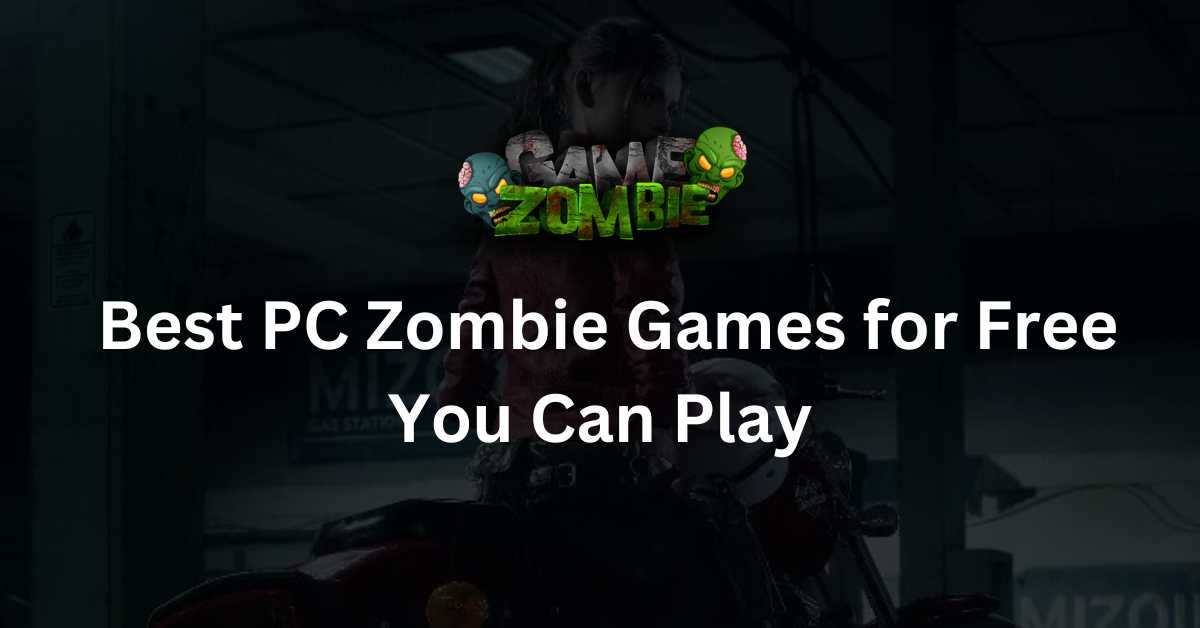 For those of you who also like zombie games, or even those of you who want to try out zombie games on PC, we have a list of the best PC zombie games that you can play.
So that you don't get confused, we have presented the 11 best PC zombie games from the current era to the past decade, and of course from several existing genres. Then, for those who have played before, do you agree with us? Let's give your opinion!
1. Resident Evil 2 Remake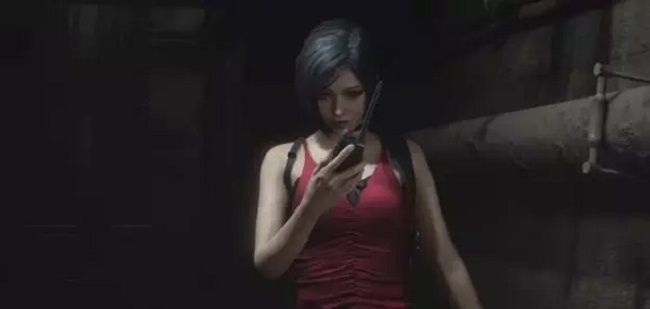 Who doesn't know the Resident Evil brand? We are sure that those of you who don't even play horror games must have at least heard of this Resident Evil brand. Either from the story or even the film.
This brand owned by Capcom at least proves that Capcom has succeeded in becoming one of the most successful "rebranding" developers ever. The proof is with the success of this Resident Evil 2 remake.
Resident Evil 2 itself initially appeared as one of the survival game in the 1990s, and we believe the remake has been eagerly awaited by the uncles who used to play this game.
Whether it's because of the high hype about Resident Evil or not, what's clear is that the hype from people all over the world for Resident Evil 2 Remake is so high that it made its sales soar sharply in 2019.
In this remake, Capcom changed the character's point of view slightly with an over-the-shoulder third-person shooter style that might have been adopted from Resident Evil 4. Not to mention the hardcore mode which makes it "difficult" to save games, just like old adventure games.
You can play as Leon or Claire, where each main character has a main story, subplots, areas that are commonly accessed, obtainable items, weapons, to a different zombie boss.
Apart from that, similar to the original series, you can play side characters for each of the main characters. For example, you can later play Ada Wong if you choose to play Leon.
In the end, we don't need to explain too much, Resident Evil 2 Remake is one of the best nostalgic games, bringing various 'excitements' of survival games from the past with a contemporary look. Two thumbs up to Capcom!
Also check: Recommendations for the best zombie games on Android
2. Left 4 Dead 2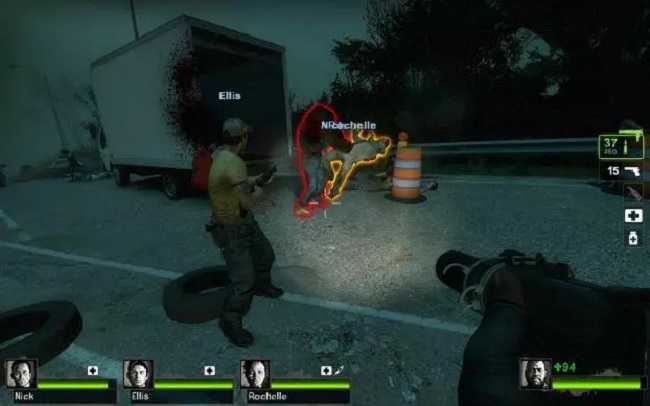 Already more than 10 years old, Left 4 Dead 2 is still one of the best PC zombie games to choose from. Especially for those of you who are not familiar with the various types of zombie games that exist.
It's worth mentioning on this list because, in terms of gameplay, when it was first released, this game already amazed its fans. Especially with the multiplayer mode that you can play with friends.
Instead of being a solo survivor, which is definitely stressful, you can play cooperatively with your friends to explore a world that's been chaotic with zombies everywhere.
Therefore good cooperation between players is required if it is indeed 'long-lived' in this game. Besides that, if you die and have to repeat, each zombie will spawn differently.
Even though it's out of date (of course because it's quite old), this game is finally worth playing, especially for those of you who just want to try zombie games on PC. Because most of the current zombie game modes and models are similar to Left 4 Dead 2.
So you won't be surprised and won't get used to it when you later play some other PC zombie games. So, but still, because you're old, of course, you can't expect to get great graphics.
3. The Last of Us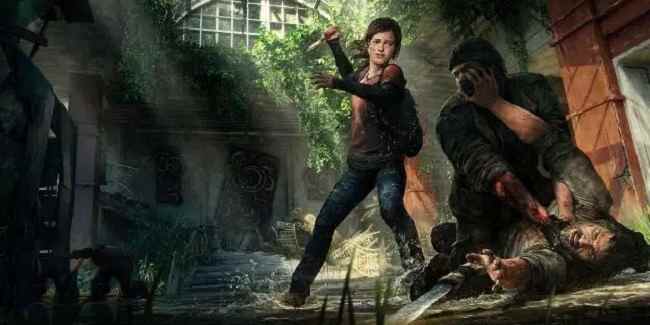 Disclaimer: The Last of Us so far has only been released on the Playstation, but we still need to include it here.
Released in 2013, The Last of Us has successfully become one of the most popular action-adventure games by the public. Especially for those of you who uphold the storyline in a game, because the story is 10/10!
In this game, you will play with a third-person perspective in a post-apocalyptic world which of course will make your heart pound and will raise your adrenaline.
You are required to be able to use various weapons, modify weapons, to think hard to fight mutant creatures infected with the Cordyceps fungus which makes them look like zombies.
Throughout this game, you will play as Joel who is 'on duty' to accompany Ellie and save her along the way from the attacks of existing ferocious creatures.
Apart from that, you can choose to play brutally and attack blindly, or to become a silent assassin, aka using stealth to attack creatures in this game.
Even though it was released in 2013, this game is known to have a pretty smart AI, where they can call their friends if they feel your presence is disturbing, or take advantage of your attacking moments when you are distracted or when reloading ammunition for example.
What is clear, although in terms of gameplay is not much different from several other zombie games, one of the advantages of The Last of Us is the storyline which has received awards everywhere.
In fact, the storyline was so interesting that The Last of Us was planned to be made into a film. Even though the plan was not planned, it is known that in 2022 the series The Last of Us will be released!
4. World War Z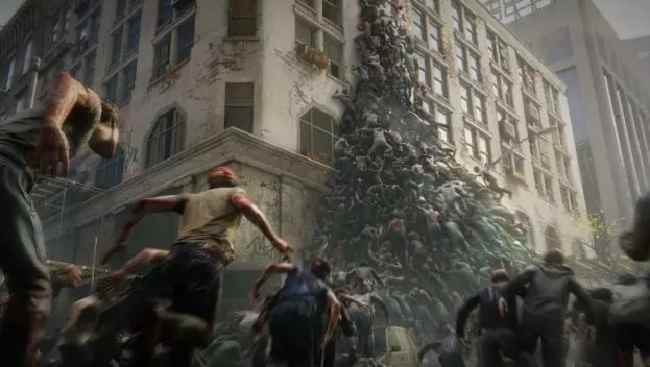 Perhaps not many know that similar to Resident Evil, World War Z is a 'brand' that has various forms ranging from films to video games. However, the name World War Z itself first appeared as a novel published in 2006.
Similar to Left 4 Dead, this game carries the theme of multiplayer survival which in our opinion is reasonable if there are many comparisons. Because after all, the main gameplay is similar to Left 4 Dead, which was already famous.
At first, you will play with the option of several choices of background story episodes starting from Jerusalem, Tokyo, New York, to Moscow. Even so, unfortunately, you can't expect too much from the story or storyline in this game.
If you don't have friends to meet the 4-player multiplayer quota, you can use the invite, matchmaking, or even play with AI features. It's a shame you can't command the AI ​​in this game like Left 4 Dead, wow!
As for the style of the play itself, it is actually similar to several other zombie subgenre horror games where you are required to complete missions while fighting several existing zombies.
One of the new things that is quite rare in other zombie games is the Battle mode where you and your friends will be forced to fight against waves of zombies that will certainly make you nervous.
Lastly, this game also has a revive feature that can be used if a friend of yours is lying down in battle. Before you really die you can still treat them.
With various features similar to Left 4 Dead above, it's no wonder that there are so many comparisons between these games. But in our opinion, this game is still worth playing, because why not?
5. Call of Duty: Black Ops 4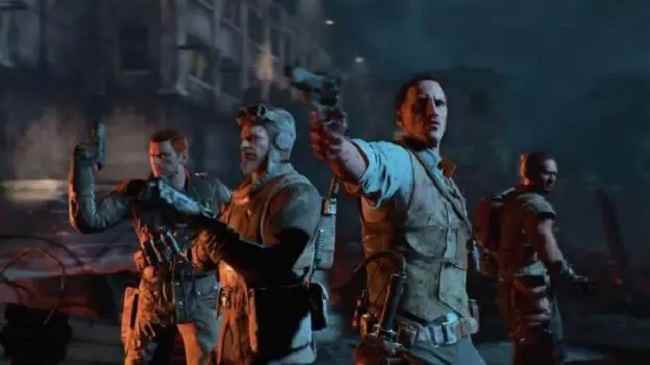 If in previous years Call of Duty released a first-person shooter game with a backdrop of war in the real world, Call of Duty seems serious about trying out the zombie genre game with its Call of Duty 4 Zombies.
But keep in mind that this zombie mode is actually part of the Call of Duty 4 game which consists of 3 multi-player maps with a zombie experience. So it's basically not a zombie game.
Like the other modes in Call of Duty, even though you fight freely you still have to follow a linear storyline, aka straight. While solving some of the existing puzzles you are required to be able to withstand zombie attacks which are quite scary with their glowing eyes.
Interestingly, you can play in multiplayer mode with the custom mutations feature which gives you a choice of more than 100 variables starting from overall difficulty, zombie speed, damage, health, and many more.
But indeed compared to some other zombie games where you are required to work smart against zombies, here you are required to go wild shooting zombies indiscriminately.
Apart from providing zombies with various abilities, you will also be 'treated' with zombies in very large numbers. Get ready to fight until you are overwhelmed by the incredible number and speed of zombies.
You are also not required to think about saving resources, saving bullets, saving money, and the like. The point is to kill, attack, kill, attack, and keep going until the last wave of zombies arrives.
The point is, this game is suitable for those of you who want a 'rather' casual zombie game. With a fixed linear storyline, but still given freedom and of course, fight wildly with zombies!
6. State of Decay 2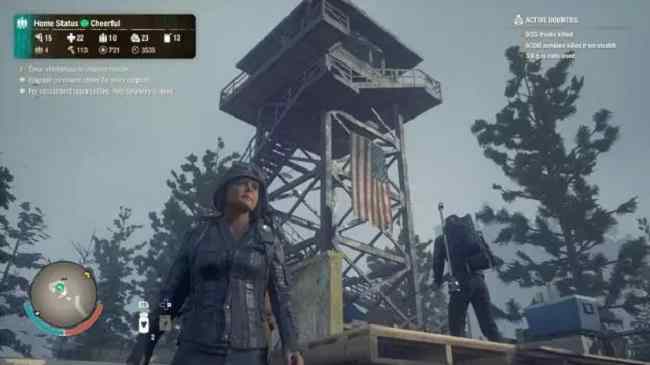 This zombie apocalypse-themed survival game feels worth playing, especially for those of you who like scavenging survivor games. Where you have to survive with limited resources in the middle of a city full of zombies.
Set in the post-apocalypse United States where you will find empty American-style houses, empty shops, and broken garages accompanied by zombies who will attack you if you get too close to them.
State of Decay 2 itself is a series continuation of the first State of Decay but with some improvements. Among the most obvious is the much larger map area and the more freedom given to players.
Just like other survival games, you are required to be creative in resisting zombie attacks that roam. You have to find various weapons and use various strategies to defeat the zombies.
Interestingly, if in other games you only play one character, in State of Decay 2 you are given the opportunity to play as several characters simultaneously in one group.
Like open-world games, you also have to 'climb towers' to open maps and zones that were previously locked. Without this of course you are rather difficult to get around.
Unfortunately, this game has received a lot of criticism, especially in the AI ​​section. Some critics lament how easy it is to fight the zombies in this game, especially as the game progresses the zombies seem to be getting easier to beat.
As long as you don't attack a horde of zombies recklessly without a strategy, it looks like you'll be safe and even be able to finish this game relatively calmly.
Yes, you can try it, especially for those of you who just want to try this kind of game. You can play State of Decay 2, think of it as a warm-up. Besides that, this game is also suitable for those of you who are casual gamers.
7. DayZ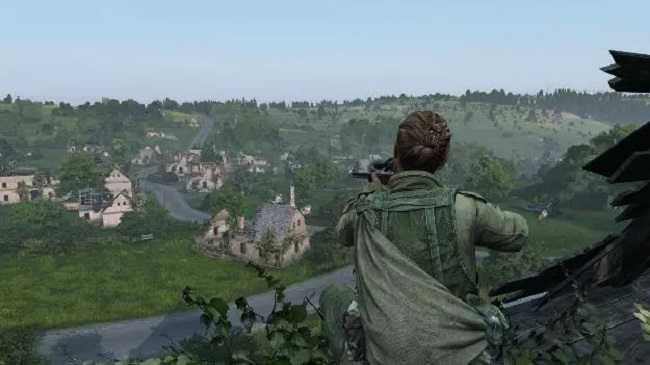 Imagine if you were a survivor in a post-apocalyptic world, wandering, starving, but unfortunately, no one believes in you. That's the first impression you can get when playing DayZ.
You could say DayZ is an open-world MMO survival horror sandbox which in our opinion is quite interesting, but unfortunately, it is not very suitable for those of you who are newbies who need lots of guides in playing games. Why?
Similar to State of Decay 2, this game is for those of you who are interested in playing survival games with a large open map, meeting fellow survivors, while exploring empty houses looking for any resources you can use.
Even though it sounds interesting, unfortunately, many people think that DayZ is not very good in terms of execution. An idea that was so interesting and anticipated by many people, then expectations could not be fulfilled.
First of all to play you can choose an existing server starting from Asia, Europe, to America. Choose one of them and wait until you enter the game, later you will be placed at a random point on the server.
This is where a lot of criticism arose, the concept of a game that is open world makes Day Z look haphazard, you are left to walk here and there without a special mission. After all, there is only one mission in this game: survival!
In the end, this game is perfect for those of you who have had trouble playing MMO games. Because there aren't many clear instructions displayed in this game, so you really need to explore wildly.
On the one hand, this kind of thing is indeed an added value for the survival aspect in the game, but of course, it will make many players, especially those who are not used to playing MMO games, determine the mechanics and direction of the game.
In the end, this game is worth playing, especially for those of you who like pure survival, explore a large open world, and want zombie games. But yeah, back again, we also give criticism from us because, after all, there are many brilliant ideas that have failed to be realized in this game.
8. The Walking Dead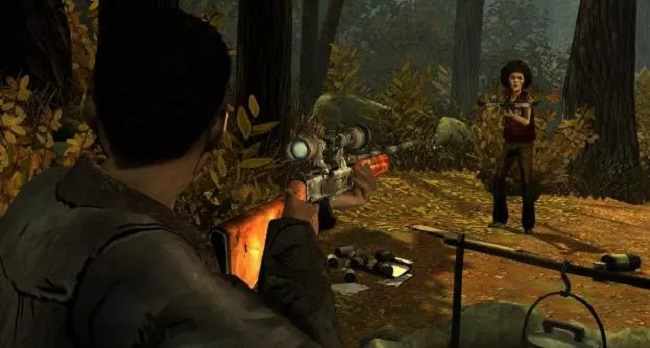 So compared to some of the games in the game list above, The Walking Dead: The Game chooses a horror game with the episodic adventure subgenre where you just have to choose "various things" throughout the game until the story ends on its own.
Even so, you will still be presented with a game from a third-person perspective, the freedom to interact with various items and other characters, as well as the ability to interact with the environment in the game.
The thing to keep in mind is that the developer himself has warned that this game is more about the story than the action aspect, which has always been a benchmark for zombie games.
Just like games of a similar genre, you will later be asked to choose even when in conversation with other characters in the game. Or the popular term is conversation trees.
You will be asked to choose within a certain amount of time which can affect how other characters in the game will respond to you. But interestingly, instead of being given a clear choice, you are forced to choose with answers that tend to be ambiguous.
Later this game can be finished even without depending on what you choose while conversing with other players in the game. But the presence and behavior of other characters towards your character will be greatly affected by these choices.
Since its first launch in April 2012, actually TellTale as a developer has planned to release 5 seasons in total. Well, then each one comes out within a period of two months.
Apart from that, in July 2013 the developer also released an additional episode which was useful as a bridging gap between the first season and the second season. If between seasons the story will appear as a linear story, this additional episode is nonlinear.
In the end, instead of expecting heroic actions and repeated zombie attacks, it's more suitable if you expect an interesting storyline. This game does make it to our list of the best pc games of all time, but it's safe to say that this game may not be for everyone!
9. Zombie Army: Dead War 4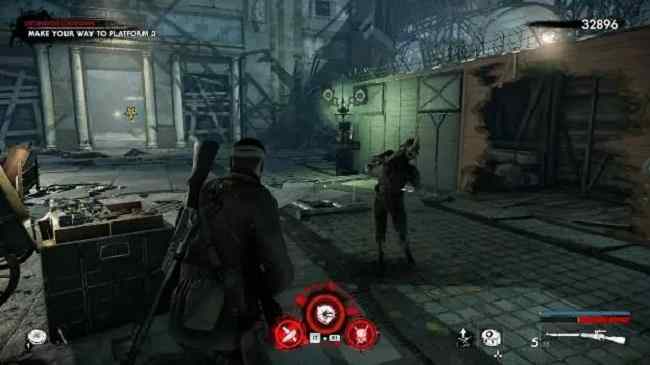 The presence of Zombie Army 4 seems to have succeeded in becoming a breath of fresh air for game players who like coop multiplayer with the mission of exterminating zombies that keep arriving in many waves.
Moreover, its appearance comes exactly a few weeks since Valve decided not to issue a Left 4 Dead 3 sequel, which means Zombie Army 4 is quite clever in stealing this precious moment.
But on the other hand, because we openly took those precious moments, expectations for this game arose. The answer: of course these expectations were answered successfully!
One of the toughest challenges for the developers of this game was determining the USP, aka unique selling proposition, because yes, wherever you come across a cooperative game against zombies, surely many people will think of the legendary Left 4 Dead.
So this is where perhaps some crazy ideas emerged, starting from the origin of the story of the emergence of zombie soldiers who were Nazi soldiers to the various unique and interesting plot twists offered in the game.
The funny thing is that if you are lazy to explore the world in the game, you can play simplified mode where you will just stay silent with your friends in one place and then the zombies start arriving.
Not to mention the sadistic gore elements added to the game. It's funny, but in fact, elements like this add to the uniqueness of Zombie Army 4 besides the "alternate story" of World War II that they offer.
Apart from that, you will also be offered to develop the characters and weapons that you have. Throughout the game, you will unlock new abilities so that for example you can kill zombies in different ways.
In the end, Zombie Army 4 offers a PC zombie survival game that we think is unique, interesting, and worth trying at least once!
10. Project Zomboids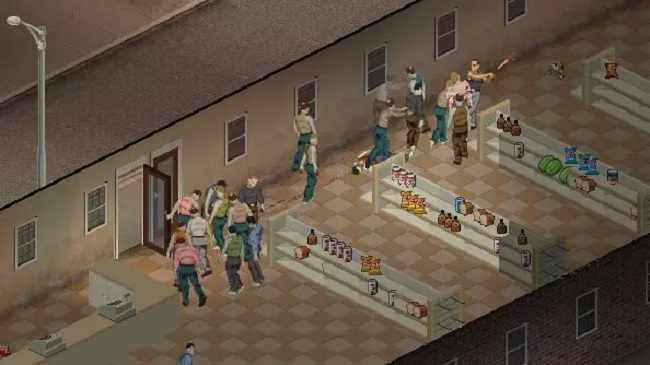 Unlike some of the games on this list of the best zombie pc games, Zomboid doesn't put too much emphasis on graphics. Even though this game was released in 2011, instead they offer gameplay and an anti-boring storyline.
Apart from the graphic concept offered, Zomboid does offer a zombie survival game with quite rich features. This is why the Zomboid game is able to get a lot of positive reviews out there.
There are even some reviewers outside who say that if you want to test your ability to survive in a zombie survival game, then Project Zomboid is the answer. Is that right?
In fact, in the midst of a game world that is flooded with the zombie genre, Project Zomboid does offer a new breath. Not with a jumpscare, full action full of weapons with a third person or first person view.
This game does belong to the Sanbox style zombie survival game subgenre, mmm it's quite long. But at the beginning of the game, you are given complete freedom to make customizations which you will play alone later.
You are given the freedom to set things starting from the zombies that will attack you to how long it will take for the water system and electrical system in the city to die completely.
The purpose of being made like this according to the developer is so that you yourself can really choose. Will you choose to play zombie survival games in a relaxed and calm manner, or are you as sadistic as possible?
The proof of the success of Project Zomboid is the constant release of new updates. It's even more amazing now that you can explore a map that is growing continuously which is claimed to be in accordance with the original location. If you don't believe it, you can check https://map.projectzomboid.com/ yourself!
Furthermore, you will also feel the sensation of deep and realistic physics. An aspect that is often forgotten even by popular open-world sandbox games with great graphics.
In the end, by playing Zomboid Project, maybe you will realize that the visual aspect is sometimes important. But that doesn't mean games without visual aspects that "keep up with the times" can't compete well in today's era. The Zomboid Project proves it!
11. Dying Light 2
Not yet released, but its presence is one of the most anticipated at this time. With great graphics, and the success of the previous sequels, Dying Light 2 is what many people have been waiting for.
Even though in early January 2020 Dying Light 2 confidently stated that it would be launched in spring 2020, we can't expect much given the ongoing pandemic, when this article was being written.
Even until now, there has been no official decision on when the release date for Dying Light 2 will be made. Well, let's just pray that zombie game fans can play this amazing game soon.
Tymon Smectala, the game designer, in his interview with Prankster101, explained that the whole main story of Dying Light 2 is about 20 hours, but the total content in the game when converted can be more than 100 hours!
This is inseparable from the basis of this game which is indeed an open-world game where you can explore freely, even when you are doing missions or quests in the game.
Not to mention the different story choices that make this game playable over and over again. Because every choice you make will have consequences for the entire storyline.
In the end, I hope that the expectations of game fans and game observers can be paid in cash by Dying Light 2. Especially in the midst of a pandemic like this, we hope that Dying Light 2 can be a breath of fresh air that brings happiness. Hopefully so!