Who doesn't know PlayerUknown's Battlegrounds, or what is familiar to us as PUBG? This game is a pioneer of the battle royale genre, in fact, many consider the two as synonymous.
Yes, PUBG has indeed become a phenomenon since its appearance in 2018. This game has succeeded in bewitching millions of game lovers around the world and holds the throne as one of the best Android games ever.
Even so, there must be times when we get a little bored and want to try playing other similar games. For this reason, we think there needs to be a summary of the choice of alternative PUBG games which might be a distraction (or substitute) when you're not in the mood to play PUBG.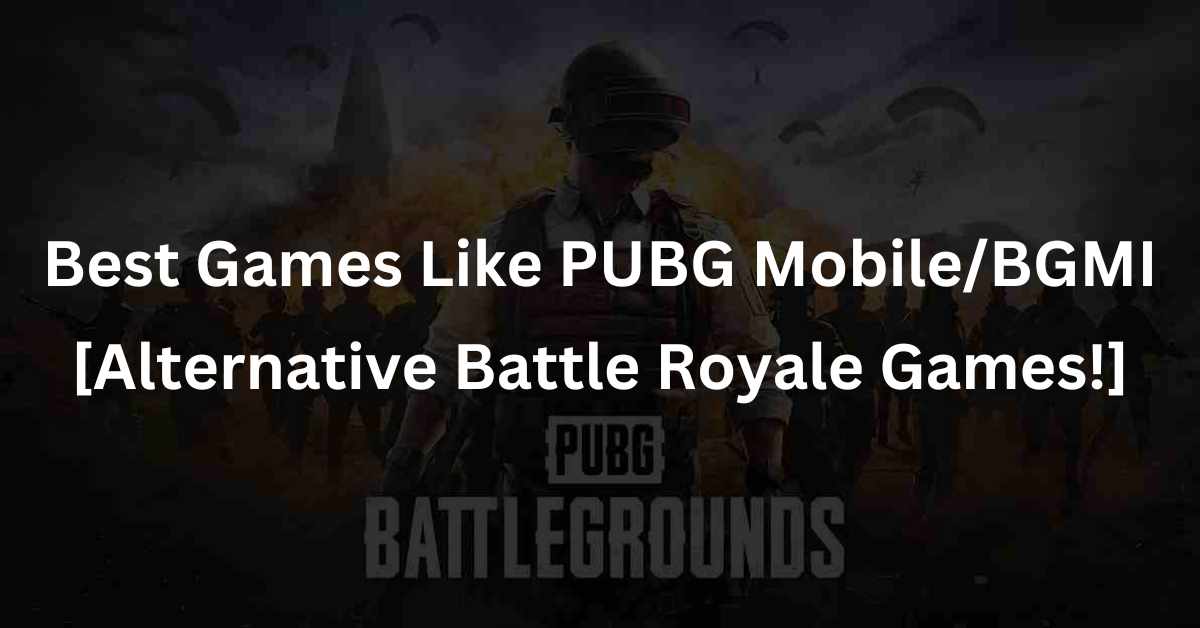 Of the many Battle Royale Games on Android and iOS, here are 10 of our champions!
1. Rules of Survival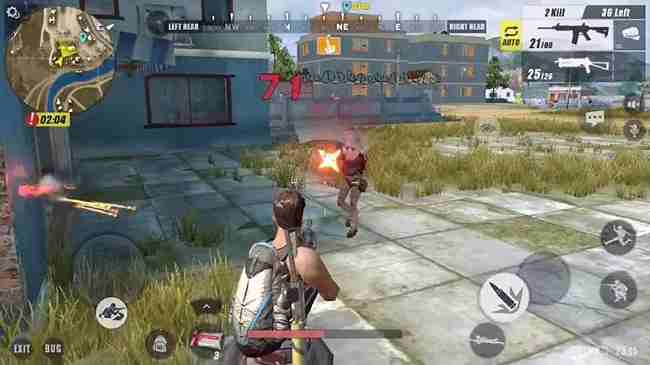 The first game we recommend as a PUBG Alternative Game is Rules of Survival aka ROS. This game has three choices of playing modes, the same as PUBG: solo mode, duo mode, and squad mode.
At the beginning of the game, there will be a quick tutorial given so you won't have any trouble playing this game made by NetEast Inc.
Rules of Survival has a large map that allows up to 120 players to join the battlefield. This game also allows players to explore the battlefield in the form of a largely abandoned island by means of transportation such as trucks, motorbikes, or sailing in the waters by boat.
One difference between Rules of Survival and PUBG is in the lobby. While waiting, you will be stationed on an island and can try various weapons ranging from common weapons to rare weapons. But remember, there are 119 other players who want to try this weapon too, so come first serve.
After that you have to jump in and determine your destination by marking on the map if you want to go straight to the target, now here is the part that is both exciting and tense. You have to explore houses, buildings, and even military bases to get equipment that will help you survive.
You have to be inside the circle with the white line on the map, if you are outside the white circle area within the specified time limit, you will receive damage that gets worse and worse depending on the size of the circle.
Every few minutes there will be a supply box dropped by the plane, now in this box, there are rare and very powerful items.
Not only that, there is also a red zone that you should avoid. Like in PUBG, if you are in the red zone, you must quickly go into the building or the surrounding houses. Players also have to focus on footsteps and gunshots.
Because it's quite difficult to hear sounds when playing on a cellphone and without a headset, Rules of Survival provides indicators of gunshots and footsteps on the map.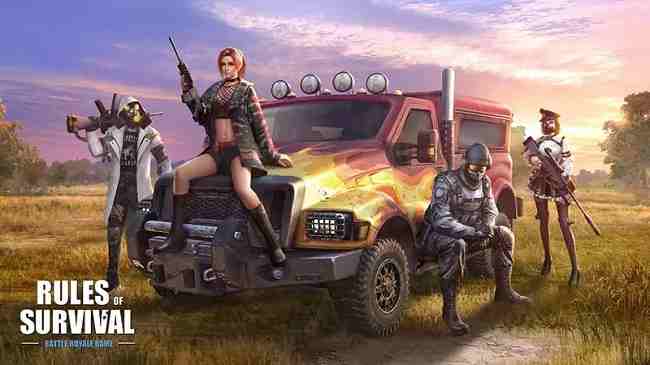 As for the features themselves, there are 3 matchmaking modes that can be played, namely solo, duo, and squad, which use a ranking system to balance the game.
There is a leaderboard feature to view gameplay statistics and don't miss the shop and changing room features to provide satisfaction for all of us.
When compared to similar games (except PUBG), this game is much better. But because the Rules of Survival also released a PC version, players who use tablets/mobile phones can't move, because everyone is put in the same room. Mouse & Keyboard vs Touchscreen? Not a match.
2. Hopeless Land: Fight For Survival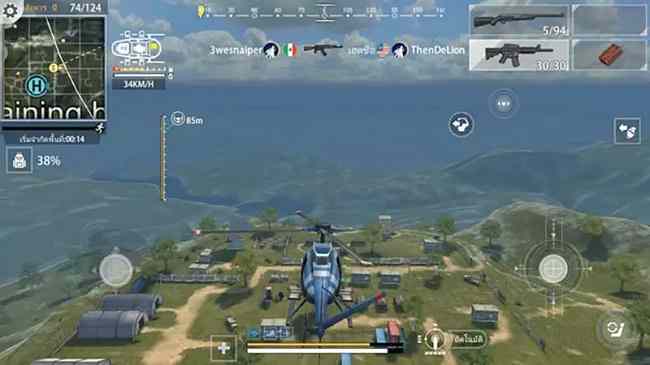 Furthermore, an android game similar to PUBG is Hopeless Land: Fight For Survival. We recommend this game as one of 10 PUBG Alternative Games because this game can accommodate 121 players in one room.
The players are required to stay alive and survive on a remote island that is very, very deadly. Similar to the Rules of Survival, Hopeless Land: Fight For Survival has various types of transportation, from cars to tanks.
The weapons that can be used in this game are almost the same as in other battle royale games, but they are also very diverse. Starting from AK, and SMG to grenades and smoke bombs. Hopeless Land: Fight For Survival can also be played in three playing modes namely solo, duo, and squad.
Download Hopeless Land: Fight For Survival
3. Garena Free Fire – Winterlands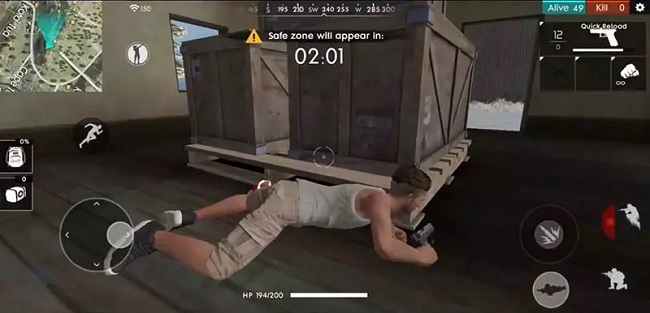 This third one is just as good, and we encourage all of you to try it as one of the 10 PUBG Alternative Games.
Garena Free Fire – Winterlands is a game launched by Garena who previously launched Point Blank and Arena of Valor. In Garena Free Fire – Winterlands, up to 49 players can join to play at one time.
Players are given 10 minutes to complete the game. Apart from that, in this game, you can play in squad mode which allows four players to join as a team.
According to Techworm.net, what is unique about this game is the death race mode which allows two players in a team to join forces to escape from enemies using existing vehicles. It's great!
Download Garena Free Fire – Winterlands
4. Battle Ops Royal Strike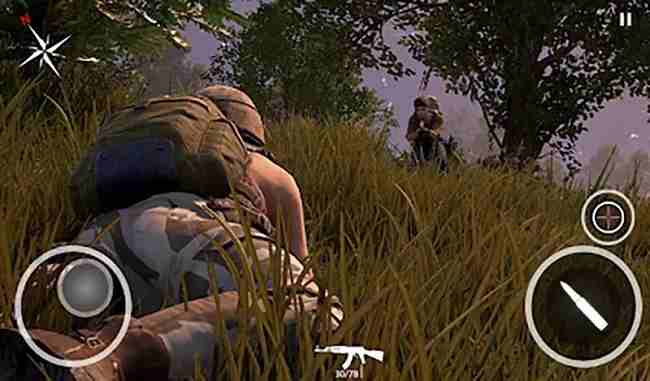 What we then recommend as a PUBG Alternative is Battle Ops Royal Strike. If you are a big fan of Counter-Strike, surely you will enjoy playing this one game. Why? Because this game certainly has its own uniqueness, namely the weapons used in it are similar to those in CS.
In this game, players will be given 20 minutes to complete the game. Those who manage to kill the enemy will be given one point. And for the team that managed to collect the most points, it will be declared the winner.
So, this game can be an alternative for those of you who want to feel the sensation of playing PUBG with the typical weapons of FPS games that were popular in their time. Interested in playing it?
Also read: A selection of fun puzzle games for Android
Download Battle Ops Royal Strike
5. Knives Out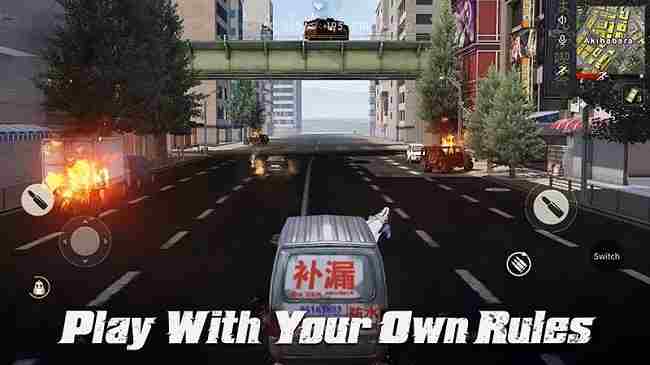 This game may be less well-known and underrated, but in our opinion, this game is also worth trying as an alternative to PUBG.
Apart from the Rules of Survival, NetEase.Inc also launched a PUBG-style game called Knives Out. In this game, you will join 100 other players on one battlefield. This game requires all players to explore buildings in order to find various types of weapons to drugs.
Almost the same as other PUBG-like games, Knives Out also allows players to use military trucks as a means of transportation.
According to the techworm.net site, Knives Out is a PUBG-style Android game that has high-quality graphics but is still light and smooth when played.
6. Point Blank: Strike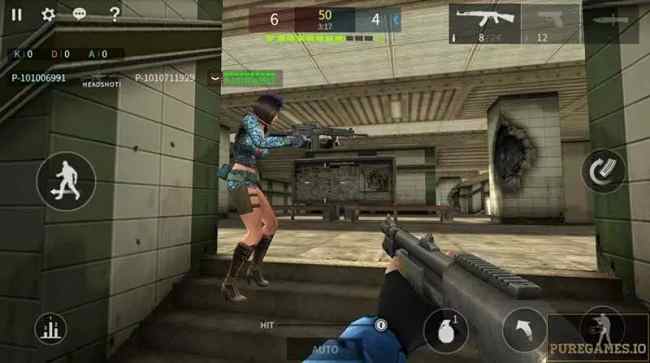 Of course, this one can't be missed because it has to be one of the 10 PUBG Alternative Games. Yes, we can play Point Blank: Strike with a more challenging feel because now Point Blank: Strike has presented a survival mode. In this mode, you will be challenged to survive, aka not to die first.
This survival mode was presented by Nexon as an update that was released in March 2018. Of course, this update aims to make Point Blank: Strike able to compete with other battle royale games that are suddenly trending.
In this mode, ten Troopers will enter one room and start playing together. The task of these ten Troopers is only, to kill all the other characters and survive until the end of the game. If their character is killed by an opponent, they will not be revived until the game ends.
This Survival Mode also has an area called the Safe Zone. As the game progresses, the Safe Zone will get smaller. And when our character is not within the scope of the Safe Zone, the HP we have will continue to decrease until finally, our character will run out of HP.
And you have to remember, always be aware of enemy movements. Oh yes, the enemies in Point Blank: Strike are not AI but Point Blank: Strike players from all over the world. If you want to be the winner, then surviving until the end is the only way.
7. Bullet Strike: Battlegrounds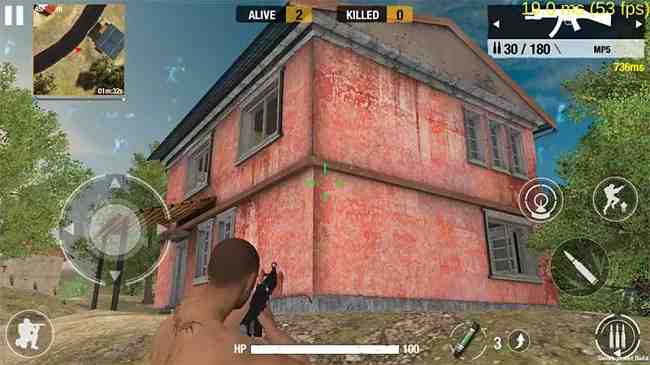 Of course Bullet Strike: Battlegrounds more or less uses the same gameplay formula as PUBG. The players will be gathered in one place and must kill each other until they are the last survivor.
In order to achieve this goal, you as a player must collect weapons as much as possible so that you can survive attacks from other players.
This game was developed by developer Horus Entertainment. This one game developer might be said to be a new developer. On the official website, it can be seen that Bullet Strike: Battlegrounds is the only game they have been developing lately.
Like PUBG, this game is also played online! So you will fight with other players in order to become the last surviving survivor. Through the bulletstrike.com forum page, it can be seen that you can play up to 20 people maximum in one room.
Can you imagine how exciting the battle is in Bullet Strike: Battlegrounds, right?
Download Bullet Strike: Battlegrounds
8. Black Survival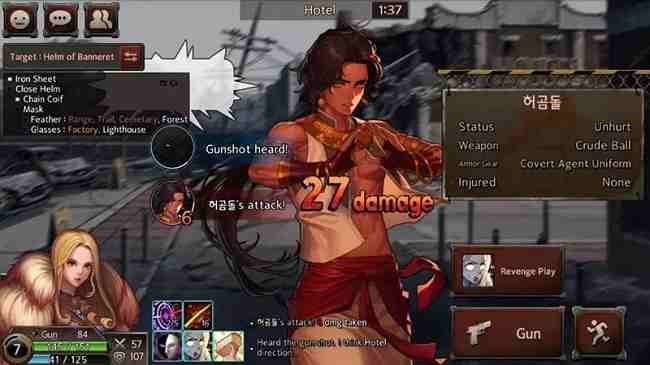 This game is suitable for fans of manga and anime, who want to find an alternative game to PUBG. Why?
The characters that you will play in this game are characters like anime or manga characters that you often watch or read.
Although not in an open-world setting like other battle-royale games, Black Survival has a large enough map to explore and is included in the real-time strategic role-playing game (RPG) category. Try it first then you can understand!
9. Free Fire – Battlegrounds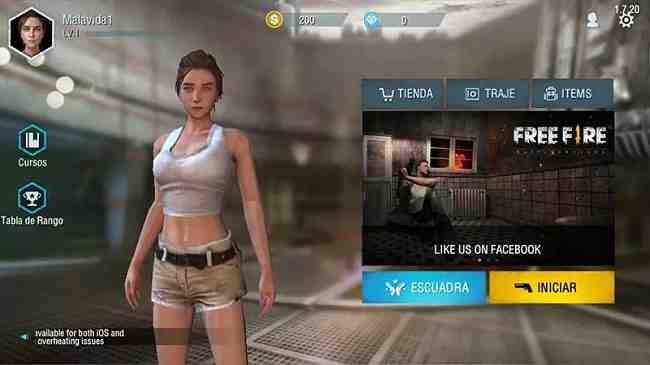 This next one is also one of our recommendations for PUBG Alternative Games that you should try. Free Fire Battlegrounds offers the same excitement and tension as battle-royale games in general.
You will be dropped from the plane with other players and choose the landing site you want. After that, you have to take weapons and all the supplies scattered across the map to survive.
Survival is the key to victory in Free Fire Battlegrounds. So you will be placed on a remote island with 50 other gamers, and compete to beat each other. Every gamer is required to succeed in getting weapons, surviving in the game zone, and pirating other gamers' items.
In this Free Fire Battlegrounds game, players can find lots of vehicles to explore the map, they can also hide in the trenches, or hide in the meadows. Free Fire Battlegrounds can be played in several modes, namely Solo, Duo, and Squad Modes, where players can form a team of four people.
In addition, the plus points that the Free Fire Battlegrounds game has are stable local servers, easy control, and Hotkey systems, smooth and realistic graphics, and the in-game Voice Chat feature that allows 4 people in a team to communicate well in order to secure victory.
Download Free Fire – Battlegrounds
10. Grand Battle Royale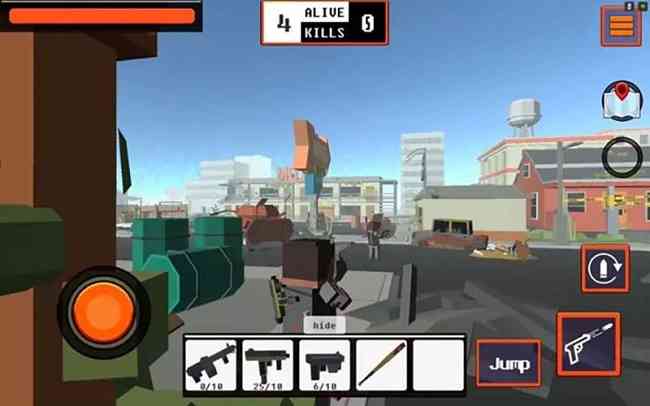 The last game as a PUBG Alternative Game Recommendation is Grand Battle Royale. The name is quite easy to remember, not very popular among the general public, but that doesn't mean this game isn't fun.
If you want to try the sensation of playing PUBG in Minecraft style, Grand Battle Royale is perfect for you. Yes, of course, this game is unique because the characters in it are Lego-shaped.
But don't get me wrong, because even though it looks cute and adorable, this game can be said to be just as challenging as PUBG, you know. In this game, players can freely choose various types of weapons ranging from machine guns, assault rifles to metal swords.
And that's 10 PUBG alternative games that I think you can all try to play if you feel tired and bored playing PUBG.
Actually, apart from those mentioned above, there are still many battle royale genre games, but of course, we took the top 10 rankings to recommend to you.
You can use the 10 game choices above as a distraction, an outlet, or even as a substitute for PUBG, although we still believe that no battle royale game has been able to beat PUBG until now.
Hopefully, this article is useful and useful for you, especially battle royale game lovers who are looking for new games that are fun to play. Don't forget to share!