In this article, we have shared the best four methods on How to View Deleted WhatsApp Messages on Android.
As an Android user, it feels incomplete if you haven't installed the WhatsApp online chat application in it.
Even though there are many online chat applications similar to WhatsApp, there are many reasons why WhatsApp is still the top choice for many people.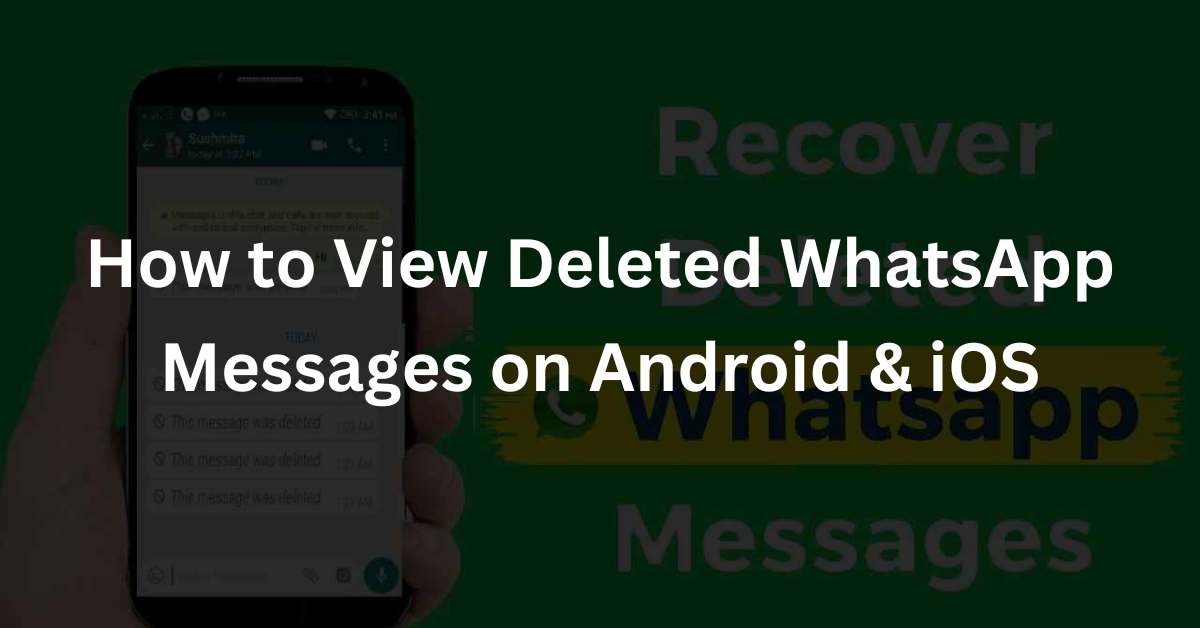 Call it Telegram, Michat, LINE, or other similar applications, the number of users is still less than WhatsApp.
On the Google Play Store alone, WhatsApp has received more than 5 billion downloads. Not to mention iPhone users, of course, there will be more than that.
On WhatsApp, we can enjoy a variety of advanced features that make chatting comfortable. Apart from that, making voice calls and video calls on WhatsApp is also very comfortable with clear sound and video quality.
For matters of sending messages on WhatsApp, we can not only send text messages to each other.
But you can also exchange emoticons, stickers, and media files, and share locations that are directly connected to Gmaps on your cell phone.
The many advanced features on WhatsApp make users even more comfortable using it. Especially with its free use and simple interface, it makes it even more comfortable to use WhatsApp for communication and interaction purposes.
WhatsApp provides a feature to delete old messages or chats. This deletes message feature consists of 2 modes, namely manual mode and automatic mode.
For manual mode, we need to choose which chat or chat history we want to delete. Then do the deletion permanently, so that the chat cannot be returned.
Meanwhile, for automatic mode, we can set a temporary message timer as desired. And if it has passed the appropriate time set on the temporary message timer, the message will be automatically deleted immediately.
So, are messages on WhatsApp that have been deleted seen again? Certainly can. Here's how to see WA messages that have been deleted on an Android cellphone that you can easily see and apply.
Read Also: How to Send Folders Via WhatsApp
How to View Deleted WA Messages on Android
WhatsApp introduces a new feature called Temporary Messages. This feature allows for sent chats to be automatically deleted according to the Temporary Message settings applied by the user.
There are 3 temporary message timer options available, namely 24 hours, 7 days, and 90 days. If the Temporary Messages feature is enabled, all new messages will start with Temporary Messages. And if it has passed the specified time, the chat will be deleted automatically.
Whether it's intentional or not, there are times when chats or chats on WhatsApp are deleted.
In this case, you still need the chat history and want to see it again. Luckily, there is still a way to view deleted WhatsApp chats on the Android phone.
Sometimes also when chatting with someone on WhatsApp, suddenly the chat that just came in and hasn't had time to read has been deleted by the sender. This often makes us curious and want to know what is in the chat.
Here's how to see deleted WA messages on an Android phone that you can apply, including:
1. Make use of the Automatic Message Backup Feature
This first method can be done if you have previously activated the automatic backup feature on WhatsApp.
This feature will automatically back up data on WhatsApp and save it to the Google Drive account that we use in the WhatsApp application.
For those of you who don't know how to activate the automatic backup feature on WhatsApp, namely: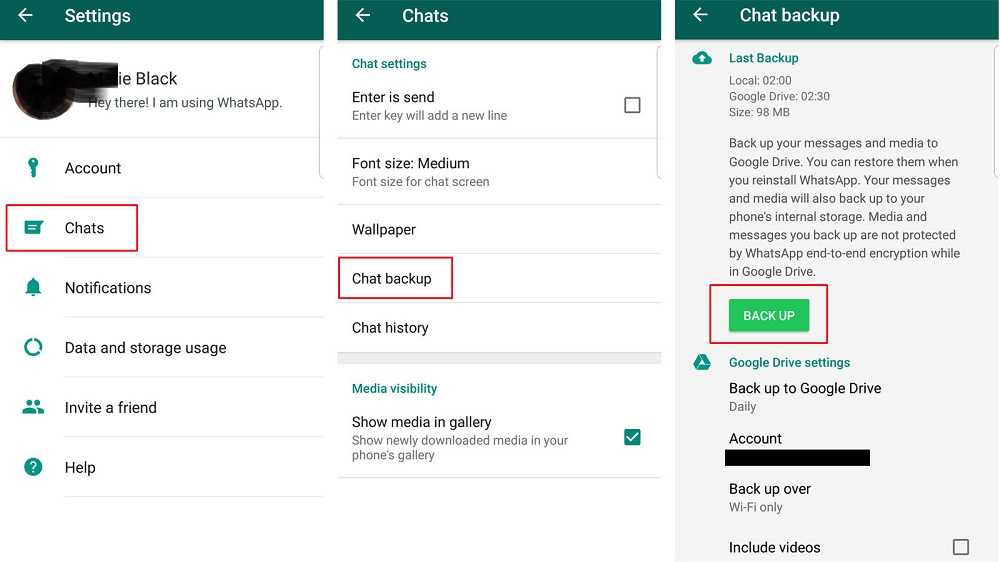 First, open the WhatsApp application on your cellphone.
On the WhatsApp Chat page, you click the Three Dots icon in the upper right corner of the display. Then select the Settings menu.
Next, click on the Chat option.
Then select Chat Backup which is at the bottom of the option.
Click on the option Back up to Google Drive, then choose the duration of the automatic backup as desired.
Then click Google Account, and select the Google Drive account you want to use.
Now finally click on Backup. Then the system will back up WA messages automatically.
Finished.
Read Also: How to Activate Auto Reply on WhatsApp
Meanwhile, to restore messages that have been deleted, you can follow the steps below:
First delete or uninstall the WhatsApp application on the Android cellphone. The trick is to press and hold on to the WhatsApp application icon, then select Uninstall.
If it has been successfully removed, then you download and reinstall the WhatsApp application via the Google Play Store.
Then open the installed WhatsApp application.
Enter the WhatsApp cellphone number that you have. And verify by entering the OTP code sent to the cellphone number.
Wait a few moments, a notification box will appear on the screen. Continue by clicking the Restore or Restore button.
Later the WhatsApp chat will be restored according to the existing message backup.
Finished.
This method will even be able to restore messages on WhatsApp that have long been deleted complete with media files sent and received in chats.
2. Using the Chat Export Feature
Unlike the second method above, you can do this method if you want to see deleted chats from one or several contacts on WhatsApp only.
Although there is an additional feature in it that allows you to export all WhatsApp messages.
For how to do it yourself, namely: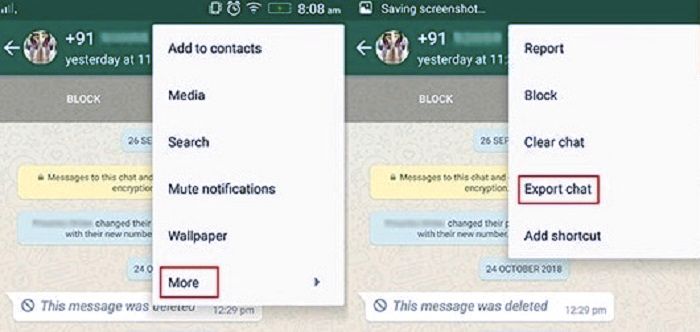 The first step is to open the WhatsApp application on your Android phone.
On the WA Chat page, you click the Three Dots icon in the upper right corner of the display.
Then select the Settings menu.
Next, enter the Chat option.
Scroll down, then click on the Chat History option.
Click the Export Chat option, then select the WhatsApp contact you want to export chat history from.
Continue by selecting Include Media or No Media, then select Gmail.
On the sending message page in Gmail, you enter the destination email address. Then click the Submit button.
If so, you can check the chat history that was sent to the email address earlier and now you can see deleted chats on WhatsApp.
Finished.
This method is claimed to be able to display the contents of chats with certain WhatsApp contacts again, whose chats have even been deleted before.
3. Utilize the Notification History Feature
Notification History or Notification History is one of the newest features brought by Android 11 and the latest version.
This feature makes it possible to display the history of notifications that appear on Android phones, including incoming WA chat notifications.
Even when the chat received on WhatsApp is deleted or withdrawn by the sender, you can still see it through this one feature.
For how to view WA messages that have been deleted through the Notifications History feature, namely: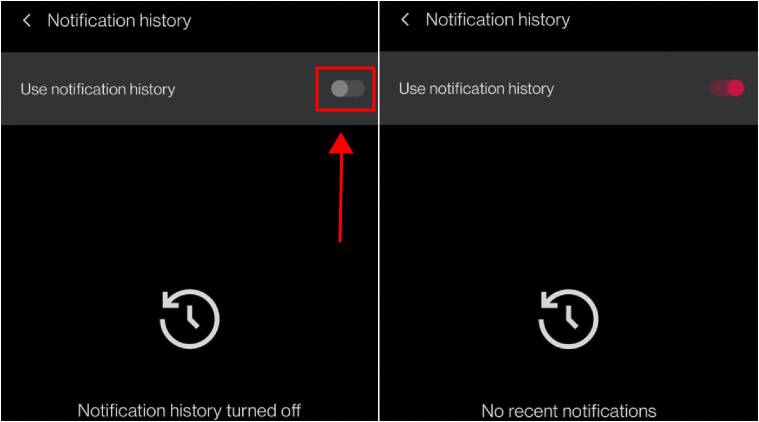 First, you open the Settings menu or Settings on your Android phone.
Then enter the Notification or Notification option.
Next, click on the option Additional Settings or Advanced Settings.
Then select Notification History or Notification History.
There you can find notification history from WhatsApp, even those that have been deleted.
Finished.
4. Using Additional Applications
This last method is actually not recommended, but it never hurts to try. Here you can use additional applications to be able to see WA chats that have been deleted by you or by the sender.
There are many applications that can be used, for example, the WAMR application.
Closing
Those are some ways to see deleted WA messages on an Android cellphone that are easy and practical for you to apply.