On this occasion, I am back again writing an article about how to play ps2 games on pc with the PCSX2 emulator.
As we all know about PS2, this video game console was very popular in its time. Even I myself was a big fan of PS2 at that time.
Until now, to fill my spare time when I'm bored, be it blogging, teaching, or making videos, I sometimes play these PS2 games, only this time I don't use the PS2 console, but I play them on a laptop with the PS2 emulator application called PCSX2.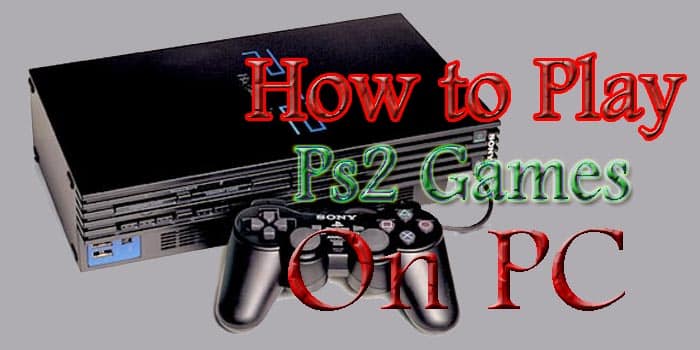 What is PCSX2?
PCSX2 is a PlayStation 2 emulator for PC that runs the commercial games of this Sony console (the best-selling console of all time).
The PCSX2 emulator allows you to run PS2 games at resolutions up to 4096 × 4096 with Anti Aliasing and texture filtering (if your PC hardware is capable of supporting it).
PCSX2 can run PS2 games from a PlayStation 2 disc inserted into your PC, or from a PS2 iso image. This emulator also allows you to play PS2 with PS3 or PS4 controllers connected via USB cable on your PC.
Read Also:
Minimum Requirements to run PCSX2
Operating System: Windows 7.
Processor (CPU): Anyone that supports at least SSE2 @ 1600 STR.
Video card / Graphics processor (GPU) : That has support for DirectX 10.
RAM memory: 2GB.
NOTE: On a PC that does not exceed the minimum requirements, many of the PS2 games will run at a speed so slow as to enjoy acceptable playability.
Recommended Requirements
Operating System: Windows 10 (64 bits).
Processor (CPU): Anyone that supports at least AVX2 (Core series Haswell, Ryzen or better) @ 2000 STR or better.
Video card / Graphics processor (GPU): That has support for DirectX 11 or higher.
RAM memory: 4GB or more.
With the specifications, as shown above, you will still feel lag when playing games that are large in area, maybe because my VGA is not supportive.
For more information about getting started with PCSX2, please see here.
Download PCSX2 + BIOS
To download or download the PCSX2 emulator, you will be redirected to the emuparadise site, where you will see a choice of operating systems. Choose the one according to your operating system.
To run games on the emulator, a PS2 BIOS is needed as support.
For the game itself, you can run it directly via the game cd (buy) or via an ISO file (download). To download the PS2 ISO game, please visit the emuparadise site or click the link below.
ISO PS2 game file sizes vary in size, some are only 300MB to more than 1GB, therefore it is advisable to check the quota first or use wifi.
How to Install PCSX2 and Its BIOS?
Open the PCSX2 .exe file that you downloaded and leave all components checked.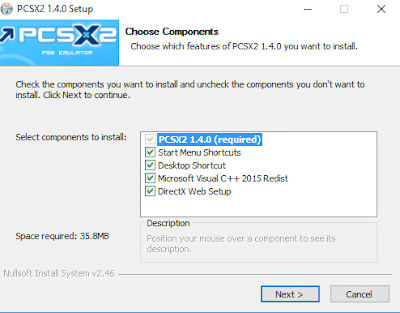 Specify a directory to install the emulator, my advice is to leave it as the default.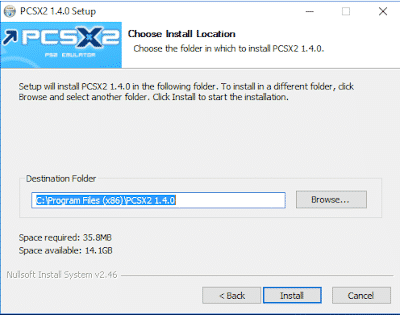 Wait until the installation is complete then click close.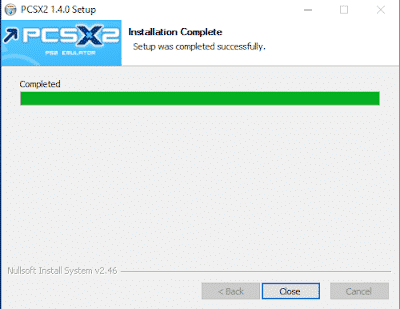 So, the PCSX2 application has been installed, then click Continue.
At this stage also click Continue.
The next step is to install the BIOS. To do this, extract the BIOS that you downloaded in the PCSX2 configuration folder, usually, this folder is in the Documents folder.
Return to the PCSX2 application, then click reload, so that the BIOS will appear selected, then click 2x the lowest BIOS.
PCSX2 emulator is ready to use. and the next is to set the controls, you can use the PS2 stick or the keyboard, see the picture below to set the game control buttons.
Click the button and press the keyboard button you want to use for the PS2 button.
Running PS2 Games with PCSX2
After completing the installation of the PS2 PSCX2 emulator application and its BIOS, the last one is to try to run the PS2 game.
On this occasion, we will use PS2 games in the form of. ISO files that I have downloaded from the emuparadise site. 
Click the CDVDtab => ISO selector => Find and find the folder where your game is located.
Move to the System Tab and click Run CDVD (Fast), a new window will open to run your PS2 game.
The following is a snippet of PS2 games running with the PSCX2 emulator.
Question And Answer
Are there other things that need to be set up, bro? : Actually, there could be yes. Even though the above discussion in my opinion is complete, sometimes on some laptops or computers there are still other things that need to be done. Please googling or just ask for details via the comments column below.
Why Even Playtime Black screen? : Check the game file, and adjust the Video Emulator Plugin settings too (Maybe not quite right).
Have You Used The Settings Above Still Lag And Broken? : Actually, every game played with PCSX2 has different requirements (I said this above). The easiest solution is to upgrade computer components.
Why is his voice broken? : This falls into the lag category as well. Just like before.
Can You Use Sticks? : You really can. You do this via Config> Controller (PAD)> Plugin Settings> Then set it there.
Support All Games? : Until now, the official website says there are 2632 games that support it. Please check the game you want on the following page.
Conclusion
I created this article as a short guide for those who are curious about playing PS2 games on a PC or on a laptop, and for those who are curious about how to install the PCSX2 emulator.
If something is unclear, you can ask it through the comments column below. Later we can discuss which ones should be explained.
Oh yes, just a little story here. I myself tried the PCSX2 emulator for the first time when it was released for the first time. Incidentally, I have known computers for a long time.
The results went smoothly without any problems. Although a bit lag because the Laptop I used to use is not enough.
How to pair it is also not much different from the tutorial above.
So, hopefully, this is useful.