What is Root? Can Android cellphones be rooted? How do I Root Android without a PC?
These 3 questions may have come to your mind when you hear the word root Android cellphone. Actually, what is Root?
The root is a process that allows you to get full access to the Android operating system on your cellphone.
So far, to access all features and customize the Android cellphone is often limited by the system embedded by your cellphone manufacturer.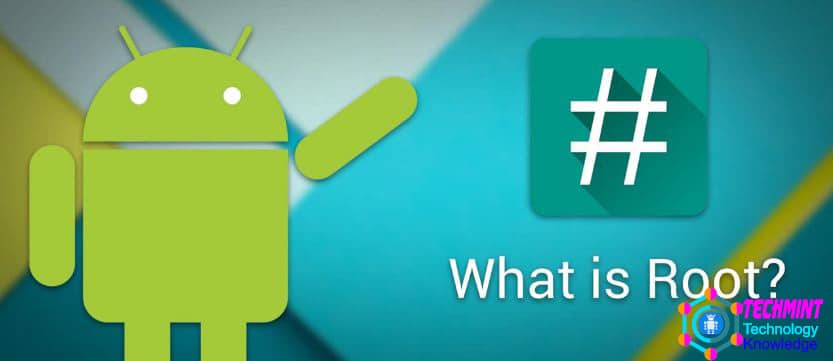 Can all Android cellphones be rooted?
The Android operating system is a Linux-based system and is Open Source. This means that you can modify the operating system according to the user's wishes.
It's just that because cellphone manufacturers have one purpose and another, so access to modify Android cellphones is limited.
The process to limit user access to modify Android cellphone is usually called Lock Bootloader.
Well, if we root the Android cellphone, we will unlock the Lock Bootloader so that we can get full access to all the features that Android has.
Is Android Mobile Root Safe?
One reason why HP manufacturers lock access to all Android features is security. If the Android phone root access is opened, then the user can just change the standard security system on his cellphone so that it will result in total device damage.
Therefore, the Android cellphone is rooted, the warranty period will automatically expire because the HP manufacturers themselves do not want to be responsible for system damage caused by 'fad' users.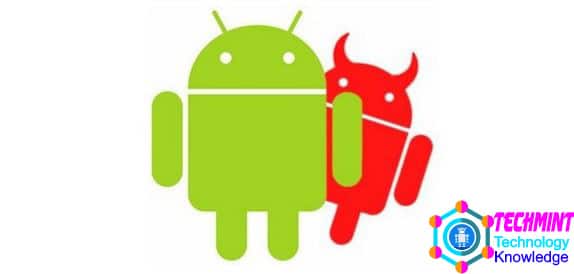 Another reason why mobile phone manufacturers lock access to all Android features is so that the default application embedded in the cellphone can be used by users.
This default application, commonly called bloatware, is sometimes annoying for some users.
The reason is that some default applications are not really needed and actually consume a lot of internal memory.
If the user is given full access to the Android operating system then they can easily delete the default application.
Mobile phone manufacturers certainly do not want this to happen, so they lock access to the Android operating system.
So when viewed from the description above, we can conclude that Android Root is not safe.
If you keep doing it, then the product warranty claim will not apply and if your Android cellphone is totally damaged then you cannot fix it again.
But on the other hand, if the Android root is successfully done, you can get a lot of advantages. What are the advantages of Android root and what are the disadvantages?
Read Also: Tricks to Transfer Files from Android to a Computer
Pros and Cons of Android Mobile Roots
Before we discuss how to root an Android cellphone without a PC, let's learn what are the advantages of Android cellphone root:
Advantages of Android Mobile Root
Can Remove Default Applications. As explained above, the default application that is not too important will burden the cellphone's performance. The default application will take up a lot of space in internal memory and RAM. Because the default application is protected by the HP operating system, the Root will, therefore, open the protection so you can delete all default applications that are not important
Can Overclock Processor. Overclock is a process to force an HP processor to work to its maximum point. Overclocking will make the Android mobile performance even faster, it's just that this process certainly has consequences. The Overclock process will make the processor very hot and drain a lot of battery power. If heat is not handled further it will cause the processor to be damaged
Add Internal Memory with MicroSD. If you have an HP with small internal memory, it will often be difficult because you have to frequently delete data and applications to make the memory more spacious. If you don't want this to happen, you can add internal memory by using MicroSD. In essence, your internal memory will be added to its capacity with MicroSD memory. This method cannot be done if your Android cellphone is not rooted
Install the Forbidden Application. There are several applications that cannot be installed in your Android phone is not rooted, for example, Titanium Backup. With Root Android, you can easily install any application
Reducing the Application Running in the Background. Applications that run in the background will take up a lot of RAM capacity. If left unchecked this, of course, will have an impact on the decline in cellphone performance. Now to reduce the stubborn application that runs in the background, you can root an Android phone.
Lack of Android Mobile Root
Lost Product Warranty. Mobile phone manufacturers will not be responsible for damage to HP due to root. Because the Android cellphone root is illegal, the warranty claim will no longer apply, even though you just bought the cellphone yesterday
Cannot Update OTA. Updates on the Android operating system through OTA (Over The Air) will not be possible after the root occurs. This is because there is an OTA feature that was deleted when the root was done
Mobile Phone Performance Fucked. Sometimes the cellphone that has been rooted in performance can suddenly drop dramatically. This is because the HP operating system is not stable, causing some features that do not run normally
Susceptible to Viruses. Android Mobile Root will eliminate security features and standards on cellphones. This will certainly widen the security gap in your cellphone. Therefore, be careful about storing important information on an Android cellphone that has been rooted
Cellphone Dead Total. The worst consequence experienced when the root of the Android cellphone is HP is totally dead or often restarts itself. This is because there is an improper root process that damages the operating system as a whole.
If you want to root your Android cellphone to get faster performance, it's good to just replace your cellphone with a fast new Android cellphone.
The Sultan has recommendations for fast cellphones at low prices and cool cellphones with bag-friendly prices.
Instead of a failed root and finally you buy another cellphone, it's better from the start to buy cheap cellphones with high specifications and cool designs right?
Best 3 Ways to Root Android Without a PC
1. Root Android without a PC with KingoRoot
KingoRoot is one of the root applications for Android phones that is quite recommended. This application can root your Android cellphone with one click.
To download the application, click here. How to use it is very easy, just install this application (apk format) on the HP then run it with a single click. After that wait until the root process is complete.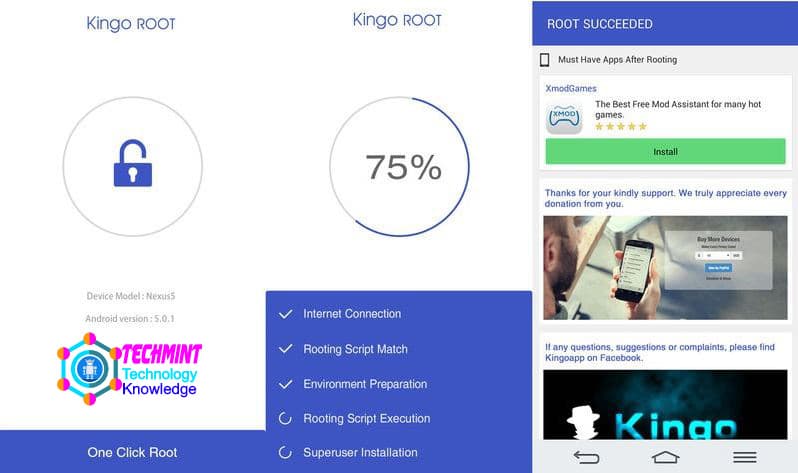 The KingoRoot application can be used in almost all brands of Android phones, such as Samsung, Google, HTC, LG, Huawei, Sony, and so on.
The Android operating system that can be rooted can be from Android 1.0 to 5.0. Before root, make sure the model or type and Android version listed on the application screen are compatible with your Android cellphone.
Read Also: Deeper Understanding of Root: The Power of Linux Android
2. Root Android without a PC with KingRoot
Although the name is almost the same as KingoRoot, King Root is different from the application above.
King Root allows you to root your Android phone without a PC in seconds. This application can root Android with versions ranging from 4.22 to 5.1.
For Root Android, it's quite easy because just click the blue button and wait for the Root process to finish. The King Root application can be downloaded here.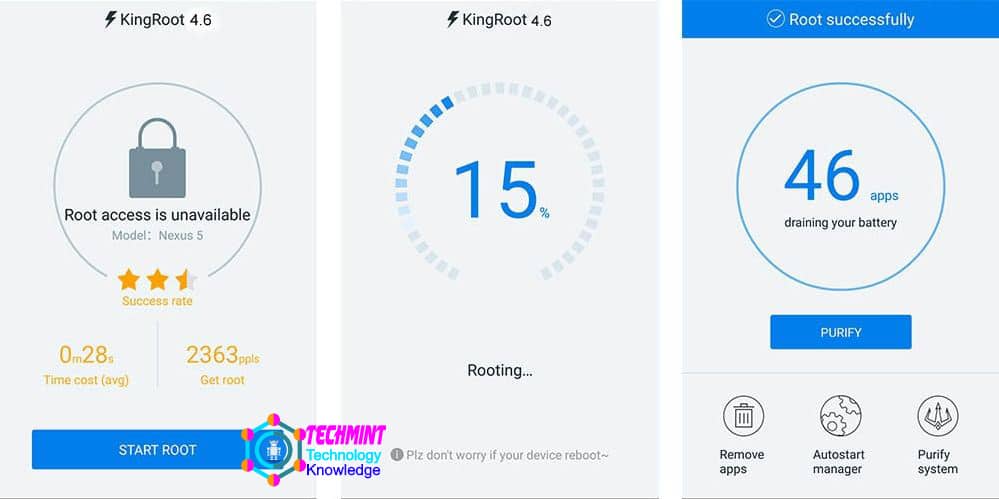 King Root can be used on several types of Android phones. But so that you are more careful to make sure that your Android type and version are read first in the application.
If it's not readable, don't try to root Android with this application because it might fail.
3. Root Android without a PC with iRoot
iRoot is an Android mobile root application without a PC that can be installed on HP. With just one click you can root Android without needing special skills and complicated techniques.
This application is quite safe to use for various types and models of the latest Android phones.
Regarding support, the Android iRoot root application can root Android phones of various brands such as Samsung, Google, Sony, HTC, and others.
The Android operating system that is used can start from version 2.3 to 5.0. To download the application, click here.
Download iRoot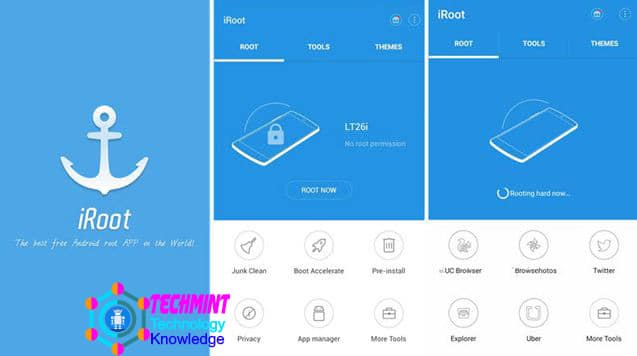 Before practicing how to root Android without a PC with the application above, pay attention first to whether your cellphone can be rooted with the three applications or not.
If possible, the HP model or type and operating system version used will appear on the application screen.
If it doesn't appear, don't try to root your Android. However, the way you root Android is what you do, still rooting Android is a less secure action.
If the root of Android fails your cellphone will be totally damaged, cannot be turned on at all, and warranty claims do not apply. Thank you for reading, I hope this article is useful.