How to Remove Block List on WhatsApp – For online chatting matters, WhatsApp is still the application of choice for many people.
Its use is free, we only need to download and install the WhatsApp application through the Google Play Store or App Store. Creating an account on WhatsApp is also fairly easy.
All you have to do is register using an active cellphone number, then activate it by entering the OTP code that was sent to the number entered earlier when registering.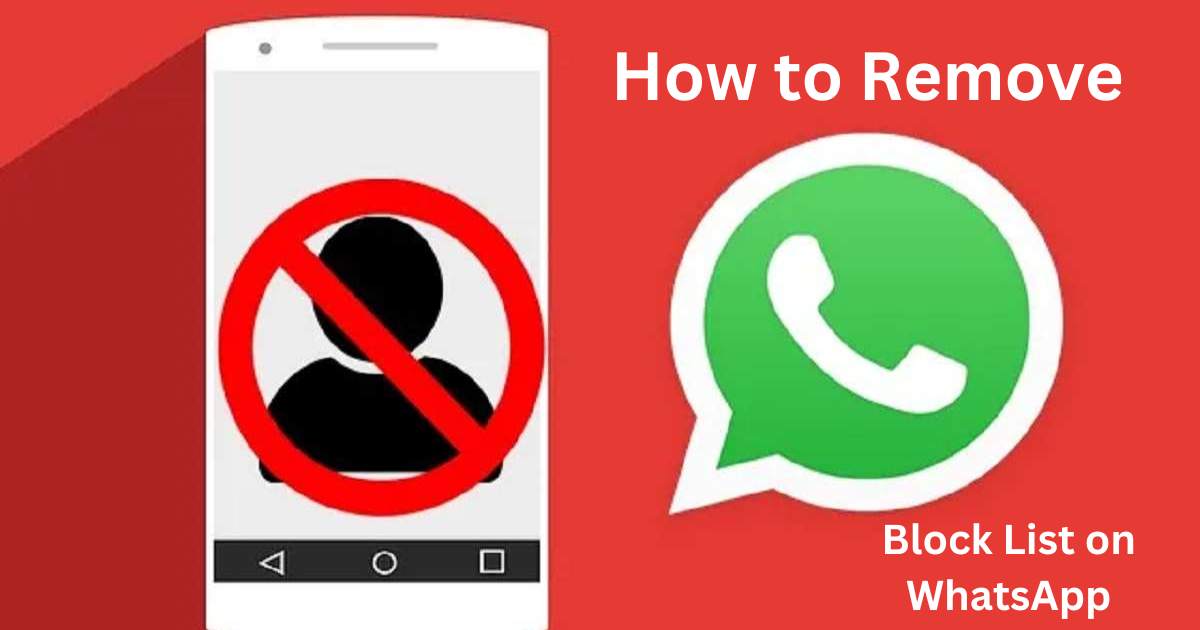 WhatsApp is ready for us to use, we only need to activate cellular data or connect our cellphone to a Wi-Fi network so that WhatsApp can function optimally.
As WhatsApp users, we can save anyone's number in it and start communicating via chat or call. The number in WhatsApp will be saved in the Contact Book on the cellphone.
So, actually, contacts can only be saved in the Contacts application, then the WhatsApp application will access the data in those Contacts.
In this case, we can make edits to WhatsApp contacts via the Contacts application on the cellphone. Whether it's deleting existing contacts, creating new contacts, editing names, changing contact numbers, and so on.
For this reason, the Contact access permission for the WhatsApp application needs to be activated so that contact data can be used on WhatsApp.
Talking about contact data on WhatsApp, there are times when we don't want to receive chats or calls from certain WA numbers.
Luckily, WhatsApp has introduced a feature to block certain numbers so that they can no longer make calls or send chats. WhatsApp contacts that have been blocked will later be added to the WA block list.
In this case, we can still manage the blocked WhatsApp contact data, including deleting it. For those of you who don't know, here's how to remove the block list on Android WA which you can easily see and apply.
How to Delete the Block List on WA Android
Deleting the blocked contact list on WhatsApp can actually be done quite easily. However, not all users know this method. As a result, they still can't delete the block list on WhatsApp.
There are at least 2 methods for deleting blocked contact data on WA. What is certain is that the two methods are equally easy to do, even for those of you who are still new to it.
The complete, easy, and practical way to delete the block list on WA Android is as follows:
1. Remove Blocked Contact List with Unblock
The easiest way to remove a contact from the block list on WhatsApp is to unblock or unblock it. This method can indeed clear the block list on WhatsApp.
But this method will also allow the owner of the contact to interact with you again on WhatsApp. Including sending chats, making calls, viewing SW, and so on.
If you don't think this is a problem, then this method is certainly worth implementing. As for how to delete the block list on WA by unblocking, namely: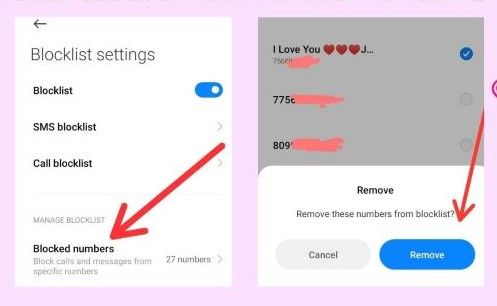 The first step is to open the WhatsApp application on an Android phone.
On the application's main page, you click the Three Dots icon in the top right corner of the display.
There are several options there, then you select the Settings or Settings option.
Continue by clicking on the Privacy option.
Scroll down, then you will find the Blocked Contacts option.
There you will see a list of contacts that you have blocked. Press and hold on one of the blocked contacts that you want to remove or delete, then select the Unblock or Unblock option.
Finished.
Do the same if you want to remove other contacts from the Blocked Contact List page. Keep in mind, that this method will not delete the contact from the WhatsApp contact list. To delete it, you need to delete it manually from the Contact Book page on the HP.
2. Delete Blocked Contact List Via the Contact Application
Meanwhile, this second method can be chosen for those of you who want to delete contacts who have been blocked on WhatsApp from the WA contact list.
Unlike the method above, this second method will keep deleted contacts blocked on WhatsApp. So that number still cannot interact with you on WhatsApp.
Be it, in terms of sending chats, making voice calls and video calls, viewing WhatsApp status, viewing contact info, and so on.
For the steps to delete a blocked contact on WhatsApp without unblocking it, namely:
The first step you need to 

see is the list of blocked contacts

 that you want to delete. How to open 

WhatsApp >> click the Three Dots icon in the upper right corner >> Settings >> Privacy >> Blocked Contacts

.

You 

note the name of the blocked contact

 that you want to remove from the WhatsApp contact list.

If so, now you 

open the Contacts menu

 on your Android phone.

On the contact list page, you 

look for blocked contacts

 according to the contact list that was recorded earlier.

If you have found it, now you 

press and hold

on to the contact name. Later several options will appear there, just select the 

Delete Contact

option.

Or if you can't, then you first click on the blocked contact you want to delete. Then 

click the Three Dots icon

 in the top right corner, then select 

Delete Contact

 .

Finished.
Then you do the same way to delete blocked contacts on other WhatsApp one by one. In this way the contact that was blocked on WhatsApp earlier will be removed from the WhatsApp contact list without having to unblock it. In this case the number still cannot reach you on WhatsApp.
However, applying this method will cause blocked WhatsApp numbers to still be visible on the Blocked Contacts List page on WhatsApp. The difference is that only the number is displayed, there is no name listed as before.
Closing
That's how to delete the block list on WA Android, which is easy and practical for you to apply. Don't forget to share this information on your personal social media account.