This time we aim for information for those of you who used to disable Instagram and want to re-activate the Instagram account.
In addition, this article can also be used for those who experience Instagram accounts suspended by Instagram. For that, see carefully the information that we will present here.
It is not difficult to reactivate an Instagram account that is temporarily disabled. Because Instagram is not too strict in this regard. So you can quickly reactivate his Instagram account without waiting long.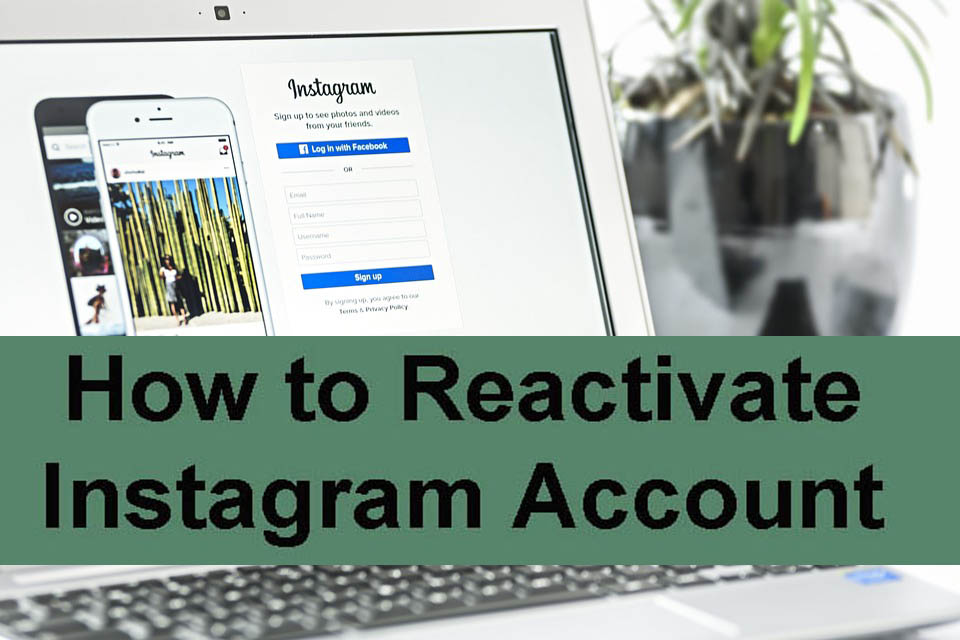 Then what if the Instagram account is banned or suspended by Instagram? So to overcome this there is the most powerful way to get your Instagram account back. But this takes a long time.
Unlike the case with downloading Instagram videos on a PC, how to reactivate this Instagram account can use a smartphone or PC media.
If you only have a smartphone, you can use the Instagram application directly. But for those who have a PC, it is highly recommended to use a PC, because it is easier.
How to ReActivate the Latest Instagram Account
How to reactivate this Instagram account you need to pay attention to is that you still have an email that becomes the Instagram account registration email.
If you forget your e-mail password or can't even log in to the e-mail. Then the steps we will explain below will be quite difficult and take a long time to get your Instagram account back again.
How to Reactivate an Instagram Account that is Temporarily Disabled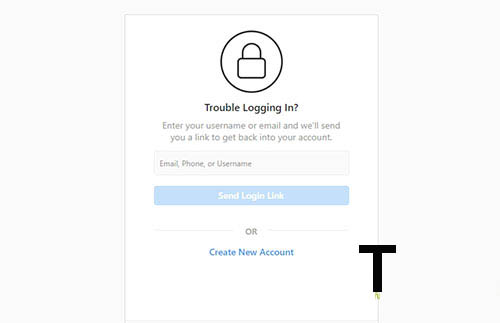 First, open Instagram, can use a browser on a PC or Instagram application on an iPhone or Android smartphone.
Then enter your Instagram account username and password.
Then log in, as usual, if you fail then you can enter the password forget menu.
In this section, you enter your Instagram account username or email that is temporarily disabled.
Then please check your email, later there will be a link from Instagram to update your password.
After the password has been updated, please log in again and now you can return to using the Instagram account that was temporarily disabled.
How to Reactivate a Suspended or Banned Instagram Account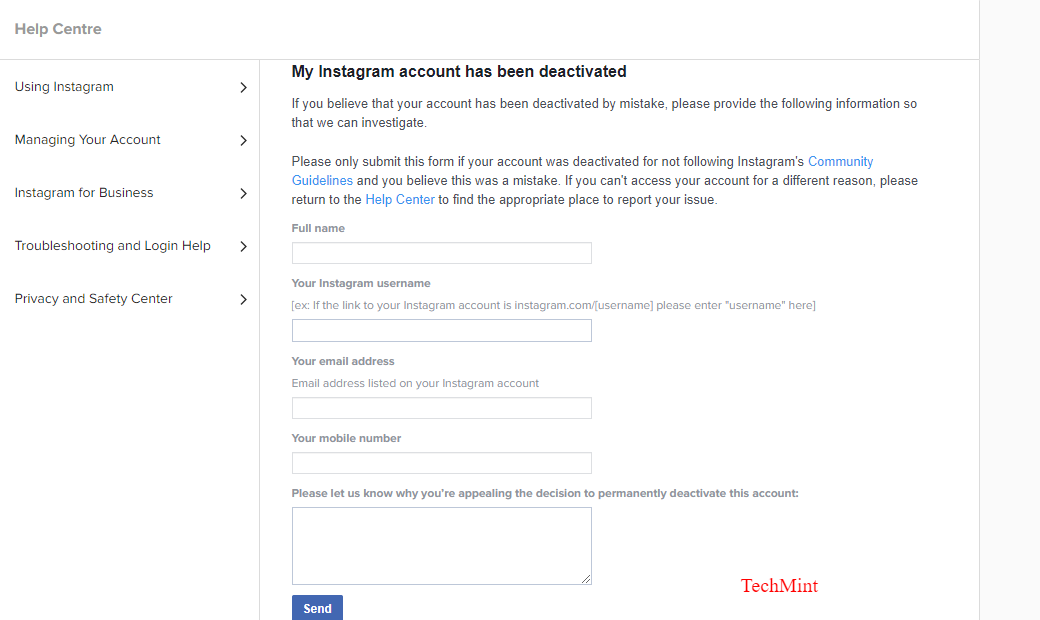 Please open the page https://help.instagram.com/contact/606967319425038 via Chrome on your Phone or PC
Fill in your full name, Instagram username, email, and cell phone number that corresponds to the suspended Instagram account
In the section tell us why you appealed the decision to permanently deactivate this account, please fill in "I want my Instagram back because I like Instagram with Instagram I can communicate with friends and can share information"
If all the fields have been filled, then just click the send button.
After being sent, just wait a few days and check on your disabled Instagram account email.
Conclusion
How to reactivate this Instagram account is indeed quite easy to do if your Instagram account is not too long in inactive state. Unlike the case, if your Instagram account has long been deactivated.
So usually Instagram will ask for the requested documents so that they can activate their Instagram account.