When you were little, maybe you have or often played Playstation 1 at home alone or with friends.
You will really remember this game from the PS 1 series when you grow up, why is that? Because usually, we become game lovers starting with PS1, even though some of them started with Nintendo.
However, as time goes by, it is very difficult for us to find PS1 console devices because the Playstation company no longer produced this console product.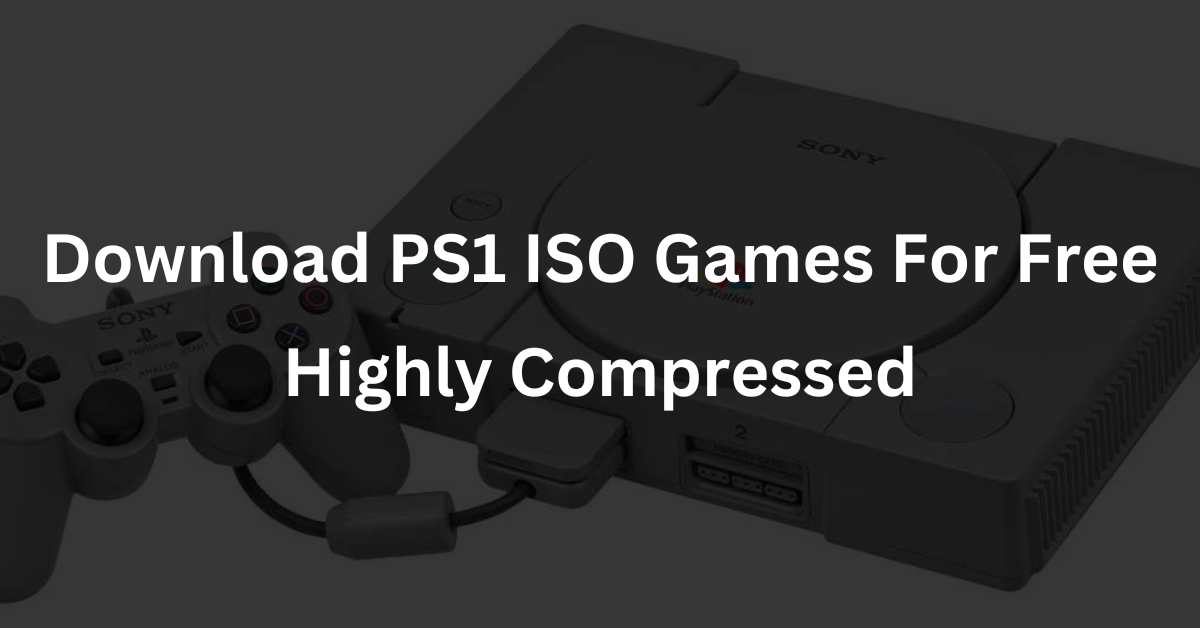 However, you don't need to worry, the games you usually play on PS1 can still be played via other devices, devices that you can use, such as smartphones and computers.
This PS1 game will be safe when played via a smartphone because every PS1 game is relatively lightweight and relatively smaller in size compared to the newest console.
So you could say that a smartphone that has medium or even minimum specifications still supports playing this PS1 game.
If on a computer, don't ask again, because console game players will choose a computer as an alternative to playing old to newest versions of game consoles, one of which is the PS5.
But to play PS1 games via a smartphone or computer you need an emulator, after that you can download the PS1 ISO.
Download the Complete Free Small Size PS1 ISO Game
The PS1 game is indeed one of the games that have a lot of memory for Generation Z kids.
Likewise, with me, I really like PS1 games even though the graphics might be considered to be blocky.
But the excitement and memories are unforgettable.
Here is a list of a collection of PS1 iso games that you can play and reminisce on via your smartphone.
#1. Harvest Moon: Back to Nature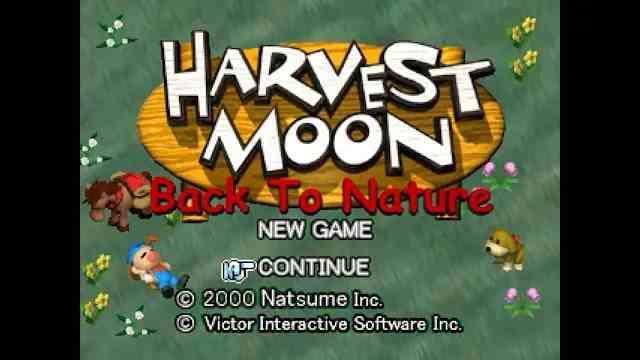 Harvest Moon
As a PS1 game lover, you must be familiar with the Harvest Moon game. A game with a plot like life in the real world, where when playing this game we play the role of a farmer and breeder.
In this game, players will raise chickens and cows, and then to relieve fatigue they can go fishing. In addition, you will take care of a fairly large garden which is usually planted with vegetables and fruits.
because raising livestock and gardening requires a lot of money, so we can sell the results from animal husbandry and plantations to get the coffers of money.
For entertainment besides fishing, you can also go horse riding, interact with other characters and take a walk to the city center.
#2. Gran Turismo 2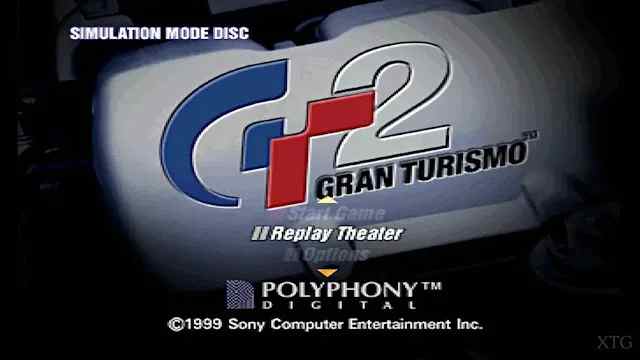 Gran Turismo 2
This game released by Sony Computer Entertainment has a lot of fans because Grans Turismo 2 has good graphics and the gameplay is also very exciting, that is, we can race with the car of our choice as well as the racetrack.
We can also modify cars with various accessories that must be unlocked through missions or purchases through money generated from races.
For those of you who like the car racing game genre, you should immediately try this game, and feel the excitement when modifying cars and racing.
#3. Tekken 2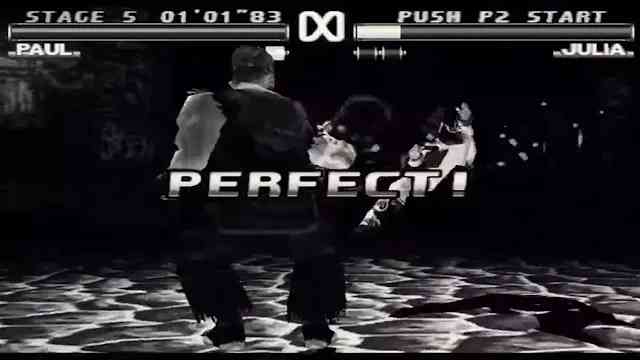 Tekken 2
Tekken 3, according to PS1 players, is claimed to be the greatest game of all time, because we can compete mechanically with our friends with characters who can be considered oper power, namely Jin Kazama, Ling Xiaoyu, Hwoarang, Eddy Gordo, and Bryan Fury.
Apart from these characters, there are 23 other characters that you can use. Therefore, immediately play Tekken 3 and feel the excitement with your friends.
#4. WWF SmackDown! 2: Know Your Roles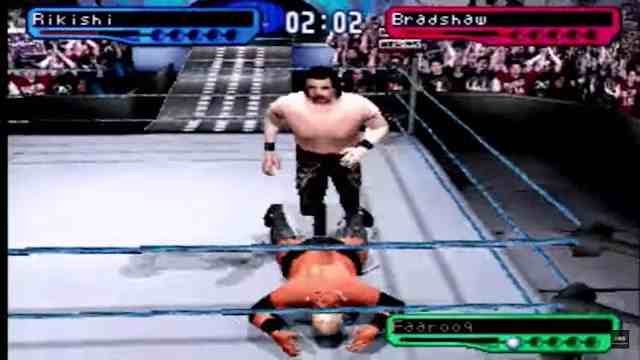 WWF SmackDown! 2: Know Your Roles
In the past, this program was very popular all over the world, even in Indonesia it also aired. Through this popularity, Yuke's has developed this event into a game of wrestling in the ring like boxing.
In the WWF Smackdown game, there are various modes of wrestling, there are royal rumble, Tag Teams, 1 Vs 1, and other modes.
You must have used famous characters such as The Rock, Triple H, Rey Mediterania, and others. For nostalgia, you can play this game again.
#5. Silent Hill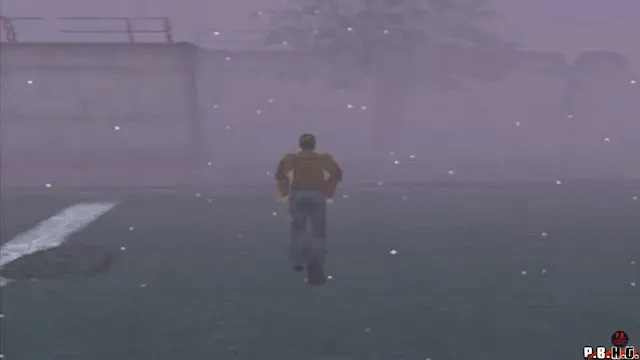 Silent Hill
Silent Hill game that has a semi-horror plot where you will test your courage by fighting terrible monsters.
To pass each level you will also be tested with puzzles. From here players will be made to think hard in a very tense atmosphere.
Dare to play it? Please download the link above/below.
#6. Metal Gear Solid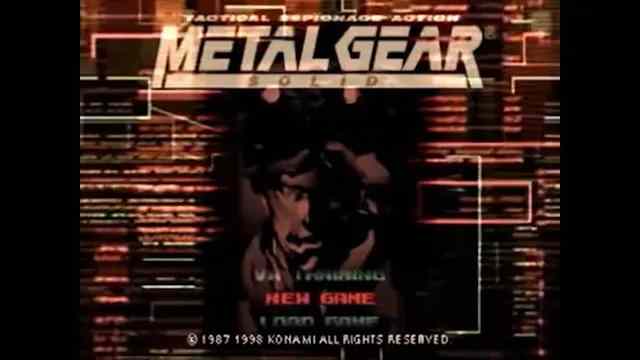 Metal Gear Solid
Games that tell stories of espionage based on the political situation at that time are very rare to find in PS1 games.
When playing this game you will enter ventilation shafts on all fours, fight armored tanks, face duels against snipers and other things.
#7. Suikoden 2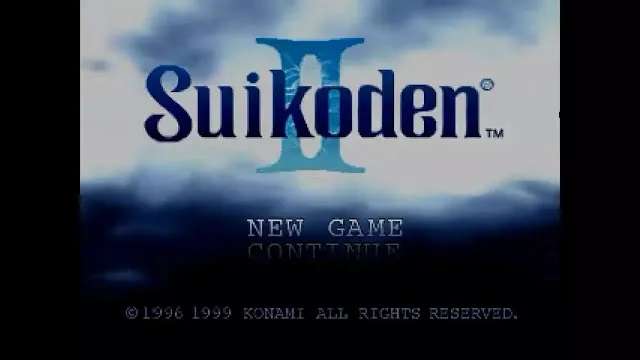 Suikoden 2
The plot in this game tells the story of two very close friends, Riou and Jowy, but as time goes by they often have conflicts on the way, and eventually the friendship cracks.
After becoming enemies, they often had conflicts until Riou's sister, Nanami, was killed. To make it even more exciting, you can play the game right now.
#8. Chrono Cross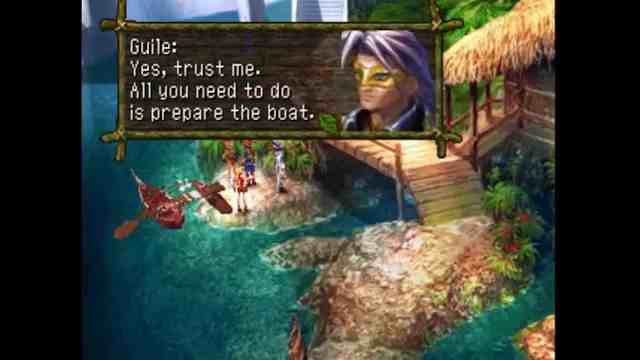 Chrono Cross
Once upon a time, a teenager named Serge entered another dimension, where he traveled and made many friends.
Chrono Cross, the best RPG-type game, can be said by its fans to be comparable to Final Fantasy and Suikoden. To follow Serge's adventures, let's play the Chrono Cross game.
#9. The Legend of Dragoons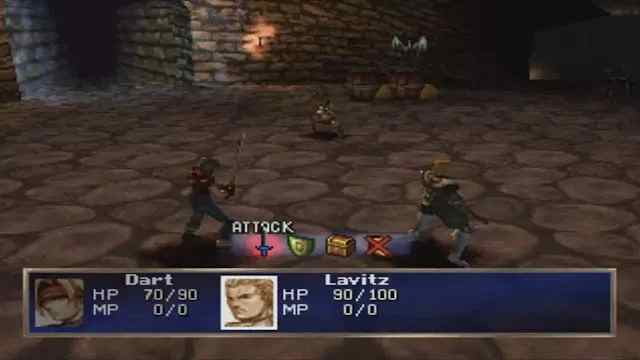 The Legend of Dragoons
The war that happened a long time ago made the dispute between Winglies and Dragoons still going on. Dart who is the main character has a dream to end this dispute, he continues to train with Rose to become the best Dragoon.
This RPG genre game is very interesting to play, as players you must be able to keep your character alive and fight effectively, with every attack you must combine the joystick button to create the strongest attack.
#10. Digimon Rumble Arena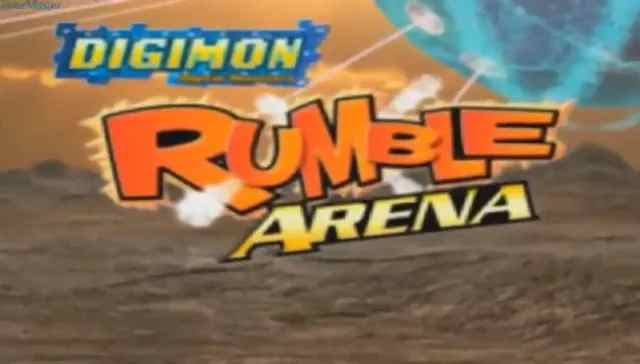 Digimon Rumble Arena
As a Digimon anime lover, you must be very familiar with this game, it's a 1 vs 1 fighting game with the general rules for each fight, namely you have to beat your opponent until his blood runs out.
The Digimon characters used can evolve to become stronger, that way every field and obstacle can be passed easily.
#11. Street Fighter Alpha 3 
The 2-dimensional fighting game from Capcom is perfect for you to play with friends, with full control over the character you choose, you can use combos to defeat your opponents.
Various characters to choose from with various martial arts techniques, try and enjoy this game right now.
#12. Dino Crisis
Usually, those who often play RPG games and fighting games will be different, with the Thriller game genre, you have to defeat dinosaurs.
Secret Operation Raid Team as one of the agents on the Devil's Island, you must complete every mission that exists simultaneously against the dinosaurs that are looking for your team.
#13. Final Fantasy Tactics
Final Fantasy is a strategy game where players will face conflicts that occur during wars, revolutions, and friendships in each of their adventures.
This game has so many fans that the developers have released a remastered version for the PSP, and the resolution is also quite good.
#14. Castlevania: Symphony of The Night
The game released in 1997 belongs to the Metroidvania genre. To navigate through various hidden rooms and hundreds of secrets you will use Alucard as the main character.
While completing this game, you must open every access to get to the second castle Inverted Castle even though with this there are often conflicts between Castlevania lovers.
#15. Resident Evil 2
Resident Evil Apart from the film, which is popular, the video game version for PS1 is also very much inundated with fans. This game in the survival horror genre can make you feel like you are in the film.
As a Resident Evil player, you must be able to survive the onslaught of zombies that flood the entire city. Prepare your mentality and courage when playing this game.
#16. Tenchu ​​2
Tenchu ​​2 has a storyline of three ninjas who have to protect Lord Gohda Matsunoshin from coups and wars, so here you will become one of the ninja characters to protect the castle from conflict.
Apart from that, you will go on a mission to fight the enemies led by Lord Gohda. To follow the adventure and pass several missions in Tenchu, please start downloading and playing.
#17. Grand Theft Auto PS1
A video game with various actions and adventures in one of the cities where you as a player will act as a criminal.
You have to complete various types of missions for robbery, murder, and other crimes to finish this game.
#18. Pepsiman
This game, which is based on a reference to the Pepsi superhero mascot from Japan, is very exciting for you to play. In this game, you have to focus on avoiding every obstacle and trap while running.
To avoid each obstacle you have to jump, throw and run fast. In order for Pepsiman to increase in strength you have to drink Pepsi which can be found at every obstacle.
#19. Super Shoot Soccer
I'm sure you've played this game before, it's a game that definitely has a lot of memories because we can play with friends, namely Super Shoot Soccer. Many fans of this game say the name Shaolin soccer when it's not.
Each team you choose will have different moves, such as fortifications, fire moves, wind moves, and so on. There are 30 national teams in total, to issue a move you just need to press L1 together with square, triangle, or cross.
#20. Nascar Rumble
Nascar Rumble is a very memorable car racing game genre from the PlayStation 1. To get a good achievement you have to beat your opponent on a variety of different routes.
But to make it easier to play this game, you can use a cheat that can unlock all types of cars in Nascar Rumble.
On each race track, you can use weapons to destroy opponents and can use shortcuts to get to the finish line quickly.
#21. Bloody Roar
Games have quite a long journey from production, and development to publication because various companies differ in each process.
That way, this game became very popular in its time. In the fighting genre, you can choose each character – half-stealth characters can then transform into stronger characters. Apart from multiplayer, you can also play single-player to unlock each locked character.
#22. Crash Team Racing (CTR)
This game can be considered a masterpiece in its time because the races are very unique and hilarious which makes us feel at home playing it.
There are various types of weapons to take down enemies in front of us such as Rockets, TNT Bombs, Uka-Uka, and others. The character of each racer is also very unique, of which Dr. Neo Cortex, Crash Bandicoot, and many others.
#23. Viglant 8
Almost the same as Crash Team Racing (CTR), Vigilante contains elements of war between cars, using various cars and motorbikes you have to destroy other vehicles.
In one arena you will compete with other participants, to be number one in the arena you have to find weapons to fight other cars.
#24. Marvel vs. Capcom
In only one game, we can choose various superheroes from Marvel and Capcom. Superheroes that you can find include Captain America, X-Men, Iron Man, Spider-Man, and other Superheroes.
You can fight using superhero characters to compete against each other according to the typical moves in the film. Very exciting right? To try various superheroes, please start downloading the game.
#25. Tomba
In my personal opinion, this game is the best version of the PS1 game, because of what? We can only play Tomba through Playstation 1, we can't find it in other video game versions.
Apart from that, in this game we will go on adventures to various interesting places, starting from the coast, fishing villages, coal mining towns, and other places.
To pass various missions, you will be equipped with various equipment and spells to overcome various challenges.
Complete ISO PS1 Game Collection A – Z
Apart from the 25 popular games above, you can also find games for PS1 in iso format in this article.
Why not discuss the games one by one? Because there are hundreds of games in this article, it is impossible to briefly discuss the games.
However, you can find the gameplay of the game that you are going to download through a Google search or YouTube videos that have been uploaded by PS1 game lovers.
Here's a complete list of PS1 iso games from A to Z.
Of all the PS1 iso game links above, you must have played one of the games in the past, but usually, you haven't played all of the games above either because you don't have the budget to buy a cassette or because you don't know that the game can be played.
With the ease of getting information on Google, you can get the games above easily and for free. Therefore, please start downloading them one by one for you to play through the PS1 emulator on the device you are using.
The Final Word
This is an article about downloading PS1 ISO games that you might be able to try playing directly on your Android and iOS phones.
Hope this is useful and don't forget to share this article with your friends who might want to reminisce about playing PS1 games.