Currently, the game is one of the determinants of people to entertain themselves. Come here, there are lots of games that we can play for free and easily using only an Android cellphone.
But have you ever thought about playing PS1 and PS2 games through an Android device? Haven't you, now we can easily play various kinds of old games with Android phones.
Who doesn't know PSP games or commonly called PPSSPP Android games? This PPSSPP is an application that we will use to play games that have .iso files and we will put them in this PSP application.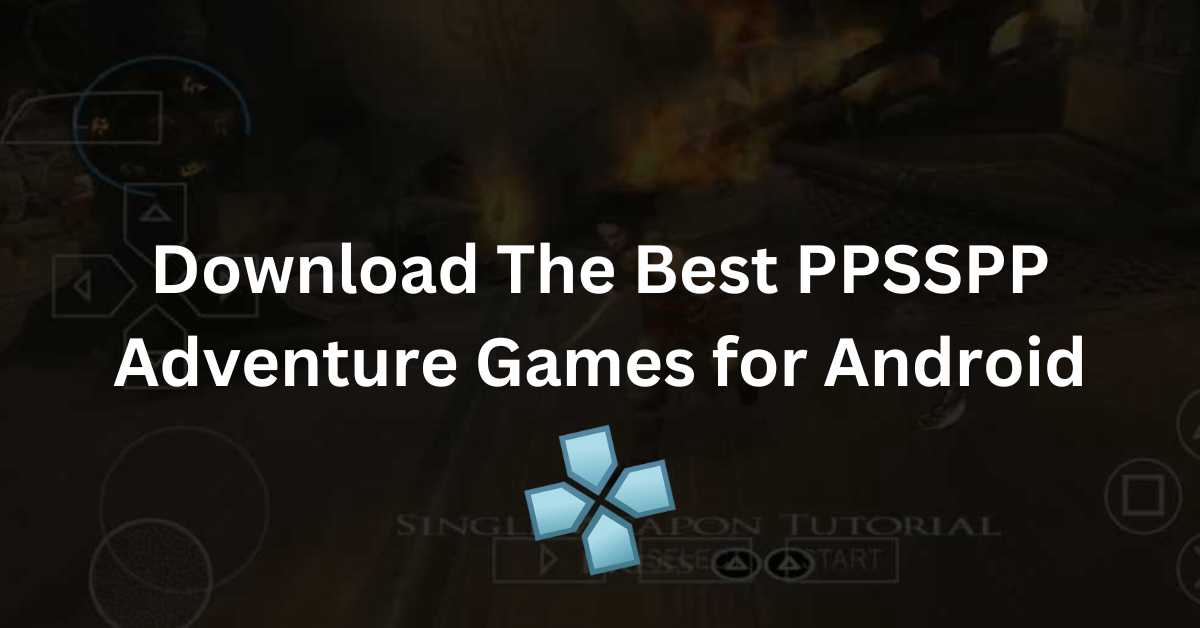 The Best Collection of PPSSPP Adventure Games
So for friends who want to try a variety of fun old-school games such as Harvestmoon, resident evil, Naruto, god of War, anime, and mortal kombat adventure ppsspp games, you can immediately try them below.
We provides several collections of the best small-size multiplayer adventure PPSSPP game downloads that you can directly download and play on your PPSSPP cellphone without having to worry about your storage.
Rachet & Clank (47MB)
Password: RetroKnight
Lego Star Wars III (83MB)
Avatar (111MB)
Ratatouille (99MB)
Disney UP (100MB)
Password: SUBSCRIBE ZIKRIZIKZ
Daxter (74MB)
BEN 10 (214MB)
Scooby-Doo (80MB)
Spongebob Squarepants (84MB)
Toy Story 3 (60MB)
Password: RetroKnight
Despicable Me (289MB)
One Piece (197MB)
Password: ALLiNPH
The 3rd Birthday (150MB)
Password: by saurabh
Godfather (49MB)
Lanfeust Of Troy (109MB)
G-Force (100MB)
Prince of Persia Revelations (1.1GB)
Prince of Persia Revelations PSP.iso
Harvest Moon Hero of Leaf Valley (138MB)
Harvest Moon Hero of Leaf Valley PSP.iso
Sengoku Basara Chronicle Heroes (1GB)
Seongoku Basara Chronicle Heroes PSP.iso
Naruto Shippuden Ultimate Ninja Heroes 3 (1GB)
Naruto Shippuden Ultimate Ninja Heroes 3 PSP.iso
Crash of The Titans (523MB)
God of War Chains of Olympus (1GB)
God of War Chains of Olympus PSP.iso
The Warriors (1.4GB)
Warrior's Orochi 2 (1.2GB)
Resident Evil 4 (908MB)
How to install Resident Evil 4 game?
For the Resident Evil 4 game, you cannot use the PPSSPP application, but you have to use the Dolphin emulator application. For the steps, friends, you can see below.
Download and install the PSP Dolphin emulator first.
After that, extract the Naruto file to Device Memory > dolphin-mmj > GC > Paste here > Done.
To save the data, we also extract it and move it to Device Memory > dolphin-mmj > Wii > title > 00010000 > Paste here.
Next, just open the Dolphin application and click the " + " button then look for the game in the previous folder Device Memory > dolphin-mmj > GC > just click the Naruto .iso file.
Finished.
How to Install Iso Adventure PPSSPP Game Files?
Before that, you need to know how to use the ppssp game iso file first so you can add games as you like and play them on PPSSPP Android.
Here are the steps on how to install the ppsspp iso game on PPSSPP Android.
If you have downloaded the desired .iso game file.
You will get a file in .rar .zip format. 7z and others.
Download the ZArchiver Application to extract the file so you can get the .iso file.
After extracting the .iso file, it has been obtained.
Open the PPSSPP Application and go to the Games menu and click on the menu marked +.
Look for the download folder where you saved the extracted .iso file earlier.
Click on the file and start the game.
The game will automatically be detected in your PPSSPP application.
If you usually use PPSSPP Silver and want to try the Gold version, you can just download the latest version of PPSSPP Gold below.
The Final Word
That's it friends, some of the best exciting PPSSPP adventure game recommendations that you can play right away on your smartphone.
Hope this is useful and don't forget to also share this post with your friends or groups related to PPSSPP games.
If anyone wants to request a game or a broken link, you can contact me directly via the Contact menu below and I will answer and fix it as soon as possible.