Measuring the effectiveness of your CSR (corporate social responsibility) is important for your business. It is an extremely valuable tool that allows your organization to stay updated with the fast-moving corporate world.
If the CSR efforts do not give you proper results, it can impact your decision-making process. It can also lead to lowered brand value if you leave it untreated. So, you need to have a proper KPI (key performance indicator) to clearly understand how your CSR marketing efforts are yielding results.
But what are the right tools and metrics that you can choose to measure the impact of CSR? We'll discuss more about it in this article.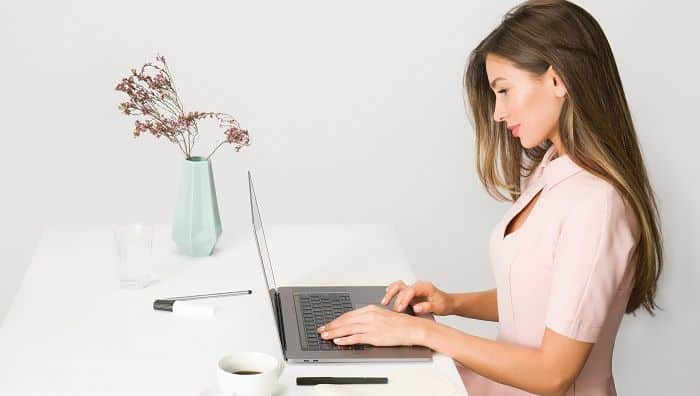 Metrics and Tools That Can Help You Measure the Impact of CSR
Knowing how your CSR efforts are performing will allow your organization to grow. It will help you enhance your decision-making as you continue the CSR programs.
You can align your activities with the objective set, such as enhancing staff skills or decreasing turnover and much more. Here are something that you need to keep in mind.
Benchmark against the Top Players in the Market
One of the most used metrics for assessing CSR performance is setting a benchmark against top players in the market. They might guarantee you achieve your objectives. However, if you can identify companies succeeding in their CSR efforts, you might better understand what you need to know.
Corporate social responsibility activities are common in a variety of sectors. So, it's critical to admire businesses that go above and beyond with their CSR plans. Check and learn about the companies termed "golden examples" for the best CSR procedures. You can learn from them how they are assessing their CSR efforts.
Specific Goals
It can be very challenging to gauge your progress toward your CSR efforts if you don't have a clear target in mind. A clear set of targets gives you a clear idea of what to do. Therefore, you should set clear goals for your CSR efforts.
Also, make sure to base your decision on information that has been thoroughly examined. Moreover, consider community feedback if you want to establish clear objectives. These objectives should be established to help you set clear KPIs
Find Out What Your Employees Think About Your Efforts
Your CSR program is simply incomplete if you don't want to have an idea of what your employees are thinking. So, if you want to measure CSR effectiveness, you need their opinion. Take the time to discuss whether to understand whether their beliefs align with the company's motivations.
You should also ask them if their job is harmonious with their well-being. Employee Net Promoter Score (eNPS) and the Employee Satisfaction Index (ESI) are two metrics you can use for this purpose. It will help you better understand the employees' overall satisfaction level and company values.
Social and Environmental Impact of Your Efforts
An important metric that can help companies learn whether they are on the right track is to check the environmental impact of their CSR efforts. You can check whether there is any sort of improvement at all or not.
For instance, there can be any of your production methods that were negatively impacting the environment. Now that you have switched to a different method, you should check whether you're able to mitigate the negative impact on your environment.
Furthermore, companies also have a social responsibility towards the people of the community they're operating in. Therefore, they should check how their efforts have helped businesses to engage with the community.
Revenue Growth Rate
The company revenue's growth is something that you can use to learn how your CSR initiatives and efforts are performing. It is an invaluable way to know whether or not the business's CSR initiatives are doing great. CSR and company revenue growth are directly related to each other.
If an organization's CSR initiatives resonate with its target audience, then it will likely stick with the customers. In today's world, customers will pay attention to how the company responds to changing global dynamics. It will have a significant impact on how the consumers purchasing decisions.
So, if you have an optimal revenue growth rate, your target audience connects with your CSR message. They're more likely to buy from your brand, leading to higher revenue growth.
Social Media Engagement
Social media is an integral part of our daily lives. In the past, people used social media platforms as a way to engage with others. However, that is no longer the case today. These platforms now act as marketplaces for brands and provide a great opportunity for you to carry out your CSR initiatives.
So, you can use it as a metric to gauge the overall effectiveness of your CSR efforts. A higher social media engagement means that you are on the right track with your social media efforts. On the other hand, if you cannot connect with your audience, it means there is something wrong.
Your organization should take a step back to evaluate the things that they can do differently. It will give you a better idea of what your target audience perceives as an effective CSR initiative.
Takeaway
Corporate social responsibility is vital for a business's long-term growth and sustainability. Corporations are utilizing their resources to come up with CSR initiatives and activities that can help them connect with their target audience. However, most of them aren't aware of its performance.
Therefore, it is important to have the right metrics that will allow your business to gauge the effectiveness of its CSR efforts. Knowing these metrics is vital since it will help you find out how you can modify your overall CSR campaign. Doing so will allow you to enjoy better results.