How to turn a video into a ringtone – Android cellphones are equipped with various features which of course have different functions.
This feature support is intended to facilitate various user activities and pamper them. It is proven that almost everyone now has a smartphone device, especially an Android smartphone.
Not only as a tool to make daily activities easier, Android cell phones can also be used as the best means of entertainment.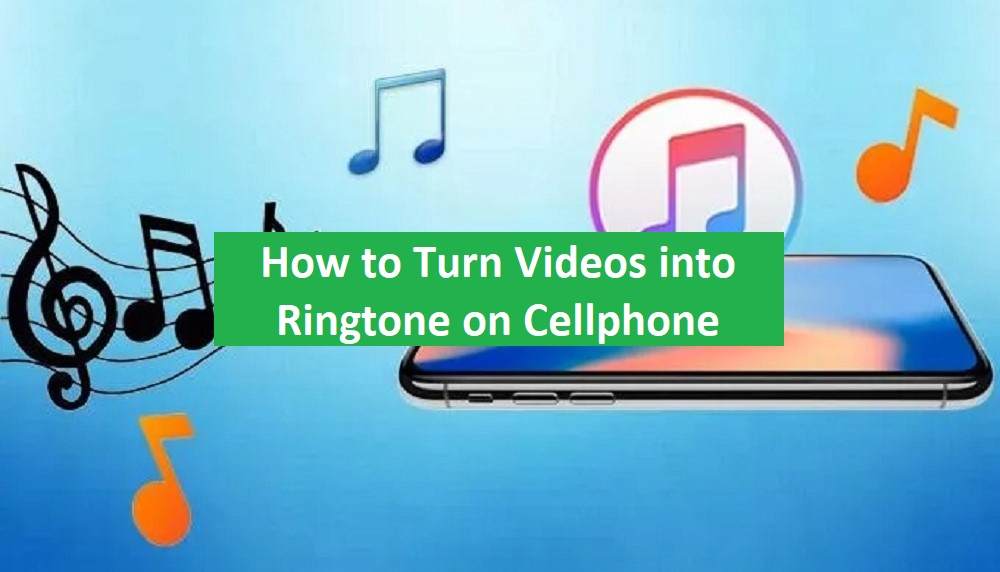 Apart from that, the main function of this Android cellphone is still as a communication tool. Android phones allow you to send messages to each other, and make voice calls or video calls.
For this function, users usually set a notification or alert tone so they can respond more quickly. Especially for incoming call notification tones, users usually use ringtones in the form of ringtones or songs.
Apart from being provided on Android devices, you can also make this ringtone yourself, you know.
Making cellphone ringtones can be done in various ways, one of which is by taking the tone or audio from a video.
Later you can use the audio that has been taken as a ringtone on your Android cellphone. Even though it's easy, unfortunately, there are still many users who don't know how to turn a video into a ringtone on their Android cellphone.
No need to worry, because in this article we will explain in full how to do this. You can see the complete information below!
How to Turn Videos into Ringtone on Cellphone
To change a video into a ringtone or cell phone ringtone, there are at least 2 ways you can do it, namely by using an application and without additional applications.
The way to do this is very easy and practical, even those of you who are still beginners will have no difficulty implementing this method.
The complete way to change a video into a ringtone on an Android cellphone is as follows:
1. Convert Videos Into Ringtone with App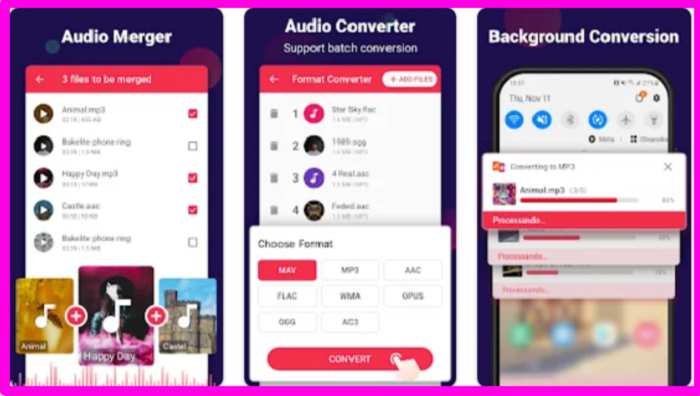 The first way is that you can convert the video into a ringtone by using a third-party application. There are many types of applications like this on the Google Play store, in fact, you can use almost all the applications for free.
One application for taking the sound from videos which will later be used as cellphone ringtones is called MP3 Converter.
This application was developed by Inshot Inc., and the application has been downloaded more than 10 million times on Google Playstore.
Regarding how to use the MP3 Converter application to convert videos into ringtones or MP3 files, namely:
Your first step is to download and install the MP3 Converter application on your Android smartphone device.
If so, then you run the application.
Give your consent to the terms and conditions of the application by clicking Agree.
Later you will be taken to the main page of the application. Next, to change the video into a song or ringtone, you click the Video to Audio menu.
Then find and select the video whose format you want to change to an audio file or ringtone.
Here you can make several settings as you wish. Starting from using format, bitrate, cut, edit tag, quality, volume, fade, and also cover.
If so, then click the Convert button and wait until the process is complete.
The results of converting video to audio will be saved automatically in internal memory.
Finished.
NOTE : TO VIEW AUDIO FILES OR RINGTONES RESULTING FROM VIDEO CONVERSION, YOU CAN VIEW THEM IN INTERNAL MEMORY > MUSIC > VIDEOTOMP3 > VIDEOTOAUDIO OR BY CLICKING OUTPUT FOLDER IN THE MP3 CONVERTER APPLICATION.
Apart from the MP3 Converter application above, you can also use other applications that have the same function, namely converting videos into ringtones. Several alternative applications for converting videos to MP3 include:
2. Convert Video to MP3 (Ringtone) Without Application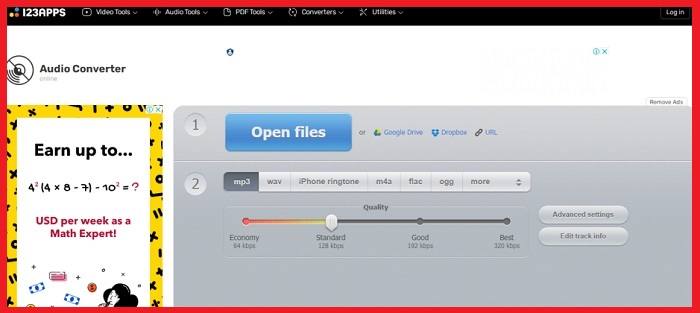 Meanwhile, this second method can be chosen for those of you who don't want to install additional applications on your Android device.
Instead, you can use online sites on the internet to convert video to audio which can later be used as a ringtone on your cellphone.
There are many websites to convert video to MP3 on the internet, one of the most popular is 123 Apps Audio Converter Online.
For how to use it yourself, namely:
First, you open the browser on your Android cellphone device.
Then visit the 123 Apps Audio Converter Online site using THIS LINK.
On the main page of the site, you click the Open File button. Then search for and select the video file you want to use as your cellphone ringtone and wait until the video is successfully uploaded.
If so, then you set the output format in section number 2. Here you can just select MP3 and set the audio quality as desired.
Furthermore, you can click Advanced Settings for other settings or click Edit Track Info to edit the details of the file.
If so, then you click the Convert button and wait until the process is complete.
To save the converted video file, you click the Download button. Then the file will be immediately saved in the cellphone's internal memory.
Finished.
After you have finished changing the video format to an MP3 or audio file, you can then set it as a ringtone on your Android cellphone. For those of you who don't know how to change the ringtone on an Android cellphone, you can read the review below.
How to Change the Ringtones on an Android Phone
On every Android cellphone, there is usually a wide selection of ringtones ready for you to use. However, sometimes users want something different, including ringtones on their Android cellphone.
Make sure you have prepared the ringtone you want to use in MP3 format. How to make an MP3 file a ringtone on your Android cellphone, namely:
The first step is to open the Settings menu on your Android cellphone.
Then go to the Sound and Vibrate option.
Select SIM1 or SIM2 for which you want to change the ringtone.
There you will see a list of default ringtones provided by the system. To use a song as a ringtone, you need to add it to the list first. The way to do this is to click the Add (+) button at the top right of the display.
Then look for the video file that has been converted into a ringtone. Use the Search feature and type the title of the file to make searching easier.
If you have found it, click on the audio file. Then click Finish.
The song has been successfully added, now you just have to select the song to use as your cell phone ringtone.
Finished.
In this way, you have succeeded in changing the ringtone on your cellphone with a new ringtone that you created yourself, the result of a video with sound or audio taken.
Closing
That's how to change a video into a ringtone with and without an application on an Android cellphone that you can easily apply. Don't forget to share this information on your personal social media account.