How To Get Free Emotes in Free Fire – On Android there are lots of exciting games that you can play for free. Starting from online to offline based games, most of them can be played for free.
However, usually in the game, there are several items that are specifically given to premium users. With these premium items, players will get unique and special things that free users definitely won't have.
The same thing also applies to the Free Fire game, which is one of the most popular games today.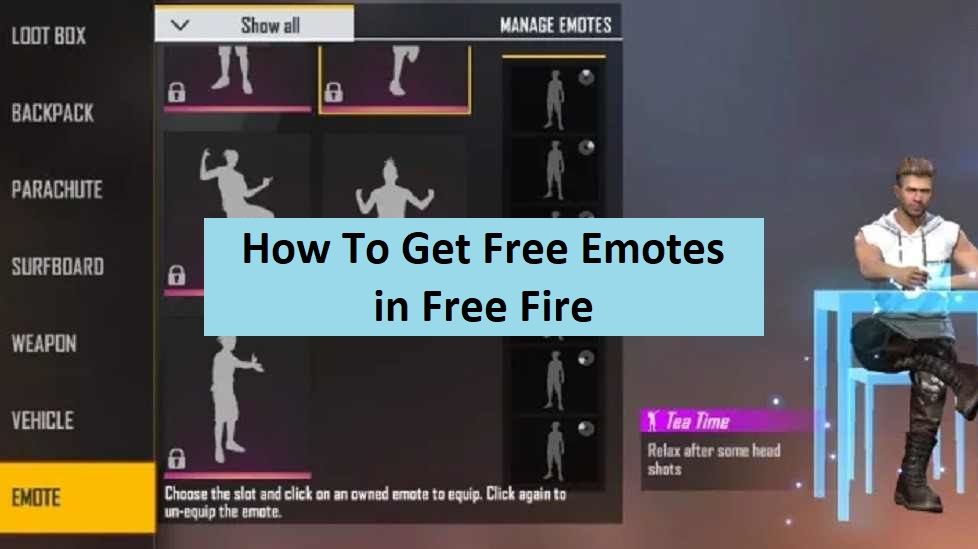 In the Free Fire game, there are several types of premium items and features that can only be purchased with real money.
Apart from that, some of these premium items can also be obtained for free as long as you complete certain missions.
Sometimes the developer also gives bonuses or giveaways to players at certain moments, such as anniversaries. Premium, aka paid, items provided in Free Fire include characters, skins, skills, and even unique emotes.
The last item, aka the emote, is a premium item that is quite difficult to get for free. You need to use real money to be able to have the FF emote.
The emote itself is a celebration of the character when the player gets BOOYAH. The character will show unique movements as if mocking an enemy who has lost or been killed.
This will certainly provide satisfaction for the winner. However, there are ways to get Free Fire emotes for free, aka without paying. You can see the complete information below.
How to Get the Latest Free Free Fire Emotes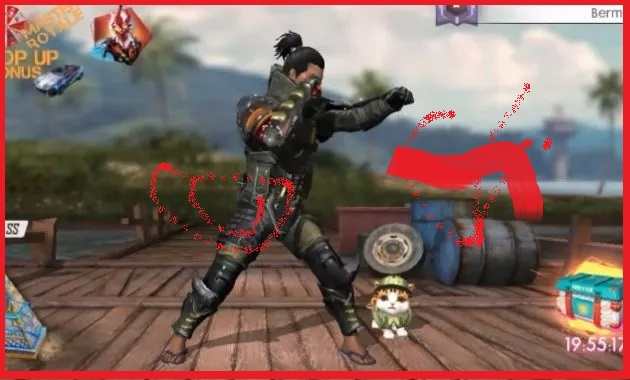 To be able to get Free Fire game emotes for free, there are several ways or methods that you can try to apply. There are at least 4 easiest ways that you can try to get FF game emotes for free.
1. Login to the game using the Brazilian server
The first way to get free Free Fire emotes is by connecting your device to the Brazilian server. Maybe you are still wondering how to log in to your Free Fire Brazil server account.
It's not difficult, here you only need to install a special VPN application. In the VPN application, you can later select the Brazilian server and log in to your FF game account as usual.
The complete steps to get free FF game emotes via the Brazilian server are as follows:
The first step is to install the VPN application, which you can search for on the Google Play Store or other application provider sites.
Before running the game, you delete the Free Fire game cache and data. How to go to the Settings menu >> select Applications >> search and select Free Fire >> select Storage >> finally click Clear Cache and Clear Data.
Restart your Android cellphone first, then activate internet data. Open the installed VPN application, then connect to the Brazil server.
Now you run the Free Fire game and log in to your personal account.
Start playing the game for approximately 1 hour 20 minutes while remaining connected to the Brazilian server. Later you will immediately get a free FF emote. Don't worry, the emote you get is permanent.
NOTE : FF EMOTES CAN ALSO BE TEMPORARY IF YOU PLAY THE GAME FOR UNDER 1 HOUR 20 MINUTES. FOR EXAMPLE, IF YOU PLAY A GAME FOR 20 MINUTES, THE FREE FF EMOTE IS ONLY VALID FOR 1 DAY.
2. Top Up
Indeed, topping up Free Fire diamonds requires you to use real money. And you can use these diamonds to buy various items in the game, including emote items.
But that is not the core of the discussion about this second method. You still spend money, but you can get FF emotes for free without reducing the number of diamonds you just topped up.
So, the diamonds that you have topped up can later be used to buy other items in the game. However, there is a special trick to get free FF emotes by topping up the diamonds. Here's the trick, namely:
The first step is to delete the Free Fire cache files and game data files as above.
Next, install the VPN or proxy application on your Android cellphone. You can use any VPN or proxy application, the important thing is that it has a choice of Brazilian servers.
Run the VPN application as usual and select the Brazilian server connection.
Now run the Free Fire game as usual and log in to your personal account.
Next, top up diamonds as usual. And you will automatically get a free emote.
Finished.
NOTE : THIS FREE EMOTE WITH DIAMOND TOP UP IS ONLY VALID FOR AS LONG AS THE EVENT LASTS. IF THE EVENT HAS ENDED, IT MEANS THAT THE FREE EMOTE CANNOT BE CLAIMED ANYMORE.
3. Use the Free Fire Generator
Another method to get free emotes is by using the Free Fire Generator which you can access online. From the Free Fire Generator, you can get a certain amount of free diamonds.
After getting free diamonds, you can later use these diamonds to buy FF emotes permanently. There are many choices of Free Fire Generator sites that you can use. One of the most popular ones used is FreeFireGenerator.com.
4. Using Config Emote FF
The final alternative to get Free Fire emotes for free is to use config. This config itself is usually used to gain benefits in games, whether to overcome lag, high graphics, or get free emotes.
Especially for the Free Fire emote config, you can download it freely on the internet. However, instead of having to look for it hard, it's better to just download the config file HERE.
To use the FF emote configuration, you need to install it in the Free Fire game folder. You can find this folder in Internal Memory. To make it easier, you can use the File Manager application.
Closing
That's how to get the newest free Free Fire emote that you can try to apply yourself. Don't forget to share this information on your personal social media account.