How to Delete Searches on Google Play Store – As an Android user, you are definitely very familiar with this free service from Google.
Google Playstore is one of Google's services which is a warehouse for applications and items for Android devices, ranging from applications, games, and books to premium films.
On Google Play store, there are many types of applications provided, each of which has its own function. We can use almost all applications for free, but there are also some that are paid.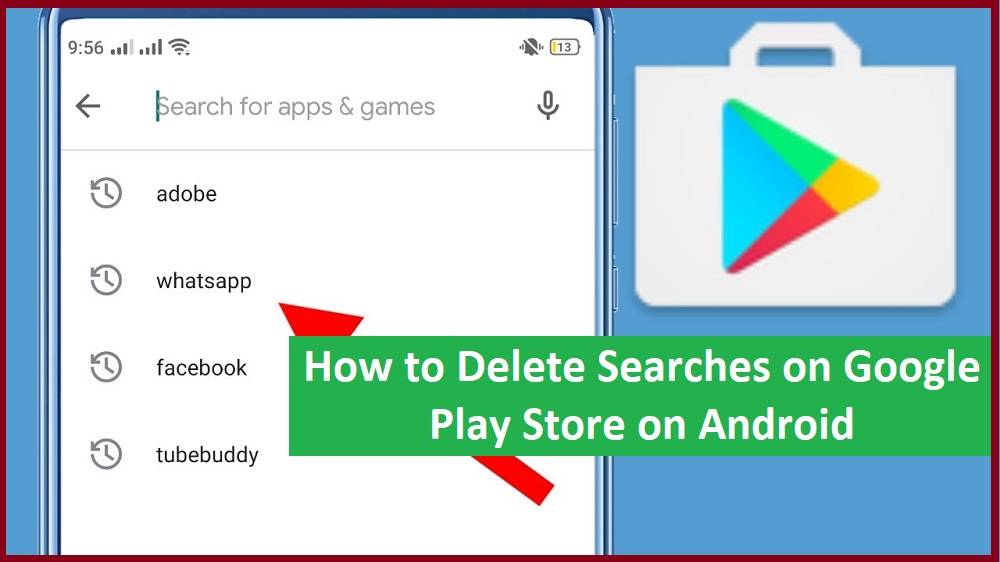 The applications and games provided on Google Play store are not purely made by Google but by developers.
For those who have expertise in creating applications and games, the results of their work are uploaded to Google Play store.
From here they get profit from their hard work in making applications for Android. However, it is not an easy matter to upload an application to Google Play store, because the Google team will carry out an inspection first.
Only if it has been approved and complies with applicable policies, the application will be found in Google Playstore searches.
There are many types of applications provided, usually to make it easier to find the application the user wants using the Search feature.
This feature is at the top of the display with the Magnifier logo next to it. Carrying out searches using this feature usually also means that the activity will be automatically saved in your Google account.
Some users sometimes feel uncomfortable with this automatically saved search history and want to get rid of it.
So, how do you delete searches on Google Playstore? You can see the complete information below!
How to Delete Searches on Google Play Store Android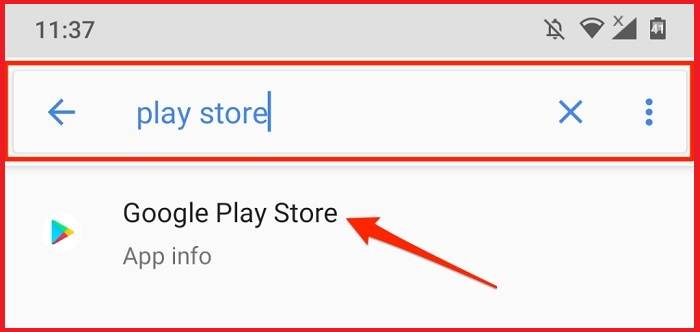 Regarding search history on Google Play store, some users have their own privacy so they don't want other people to know.
For this reason, to maintain privacy we need to delete search data regularly. Unfortunately, there are still many users who don't know how to delete search history on Google Playstore.
No need to worry, because this article will explain in detail how to delete search history on Google Playstore. The complete way to delete searches on Google Play store on an Android cellphone is as follows:
1. Delete Search History Directly from the Google Playstore App
To delete your search history on Google Playstore, you can use the deletion feature in it. You can access this feature via the Settings menu in Google Playstore.
For the removal steps themselves, namely:
The first step is to open the Google Play store application on your Android cellphone.
On the main page of the application, you click on the profile photo in the top right corner of the display.
Several options are displayed there, you just select the Settings option.
Continue by clicking the General option at the very top, then select Account and Device Preferences.
In the History section, you click the Clear Device Search History option. Then confirm the deletion by clicking Delete History or Clear History.
Wait a few seconds until the deletion process is complete.
In this way, the search or search history on Google Play store will be completely deleted. Your privacy will remain safe and secure, it's best to do this regularly or after you search for the application on Google Play store.
2. Clear Search by Clearing Google Playstore Data
Apart from the method above, there are other alternative methods that are also claimed to be able to delete search data on Google Playstore.
However, the difference is that applying this method will also delete all data on Google Play store, including the settings in it. Later Google Playstore will return to the default settings like the first time you used it.
For complete steps to delete Google Playstore account data, namely:
The first step is to open the Settings menu on your Android cellphone.
Then go to the Installed Applications or App option. If you don't find this option, try looking in the More Settings option, then select Application Management.
There a list of applications installed on your Android smartphone will be displayed. Now you look for the Google Playstore application and click on the application.
Continue by clicking on the Storage option.
Then click the Clear Cache or Clear Cache button.
If so, continue by clicking the Delete Data button and confirm the deletion.
Finished.
I applied this method on a Samsung cellphone with Android 11 OS support. For other brands and types of cell phones, the method for deleting data from Google Play store may be slightly different.
What is certain is that you can find the option to delete application data on the Application Settings page on your smartphone.
Closing
Those are two easy and practical ways to delete searches on the Android Google Play store that you can apply. Don't forget to share this information on your personal social media account.