Best Korean Drama – Today TechTanker will discuss the Korean Drama & the best Korean Drama in 2023. In recent years, Korean Drama or Movies has become a public consumption of teenagers who are mushrooming.
Not only presents an interesting storyline, but the Drama players also successfully anesthetize the audience with scenes that make paper.
The various genres range from action, romantic comedy to fantasy. And not only success in the country, but the best Korean dramas are also popular in several other countries.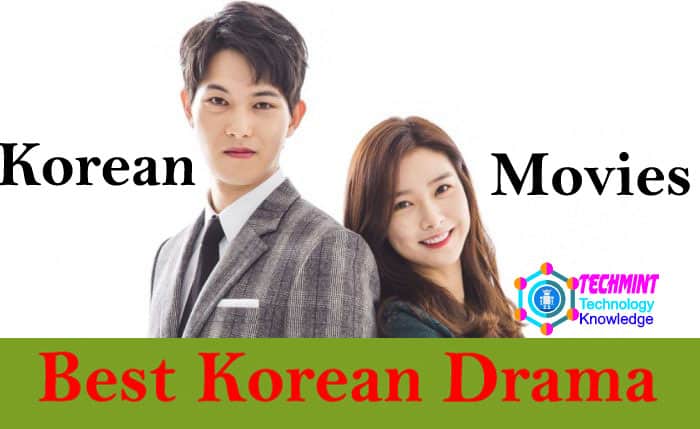 Not only women but also many men who like Korean Drama. Curious what are the best Korean dramas that you must watch? Come see the various explanations below!
Best Korean Drama or Movies Recommendations You Should Watch! (2023)
1.

MR. SUNSHINE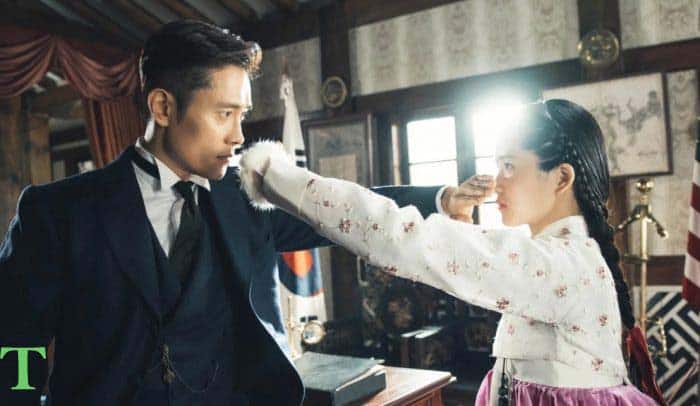 Mr. Sunshine is the highest rated television series in Seoul and is the result of the scenario of Kim Eun Sook, the person who contributed to the success of the Descendant of the Sun and Goblin dramas.
This drama series is set in Hanseong (Joseon) in 1871 and focuses on the struggle of Korean activists in seizing independence.
Mr. storyline Sunshine, following the story of a boy named Choi Yoo-jin. He was a child of a slave who fled to America after his parents were killed. During Shinmiyangyo (American expedition to Korea) in 1871, Choi Yoo-jin returned to Joseon.
But he served as a US Marine soldier and was trapped in a complicated love with a noble princess named Go Ae-shin.
2.

RADIO ROMANCE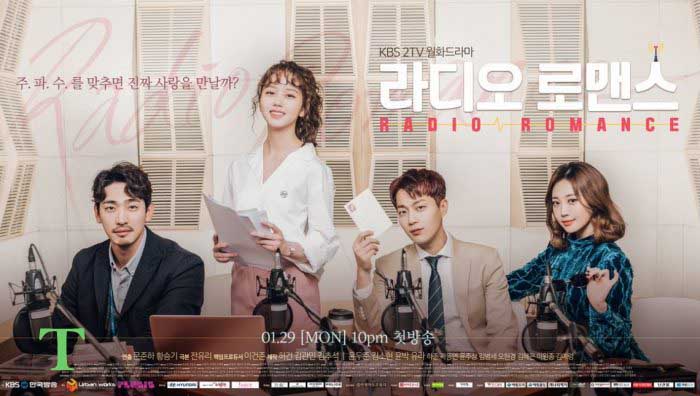 Although it is considered a TV series that failed to attract a share in South Korea, Radio Romance is a popular drama in India. The film is presented in 16 episodes of a simple drama, which tells the story of a radio writer named Song Geu Rim.
From childhood, he had aspired to become a playwright on radio, even though he didn't really have talent in it.
The goal was taken because the blind mother was very entertained when listening to radio dramas. However, he could only be an assistant writer for 5 years.
When one of his projects will be canceled, he tries to become a writer for a famous actor named Ji Soo-ho. And from the contract, finally, a romantic story appeared that was never unexpected before.
Read Also:
3.

LIFE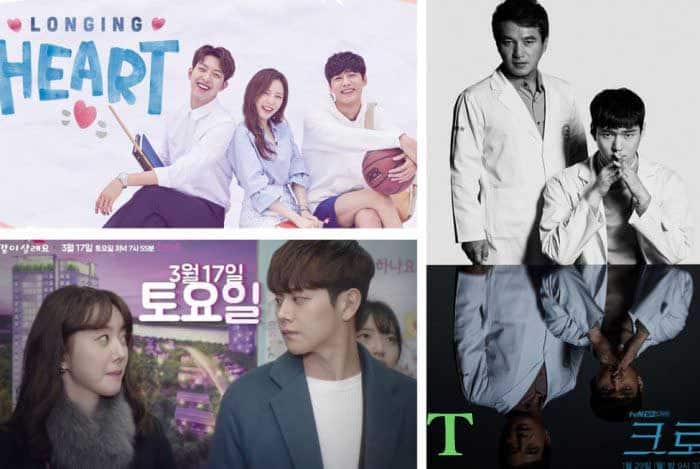 Life is a drama series that adopts medical themes, but more on political intrigue and power struggles in hospitals. Starring Lee Dong-Wook and Cho Seung-woo, the TV series written by Lee Soo-Yeon are included in the flashback drama category that is worth watching.
The film takes place at the Sangkook University Hospital (fictional), which is said to be quite famous in the film.
As the main character, Ye Jin-Woo (played by Lee Dong-Wook) is a very charismatic emergency physician. He has a close relationship with Dr. Lee Bo-hoon who previously served as director of the hospital until finally he was declared dead of a heart attack.
While the new president who replaced him was Koo Seung-Hyo (played by Cho Seung-woo) who was famously ambitious and cool-headed.
4.

ARE YOU HUMAN TOO?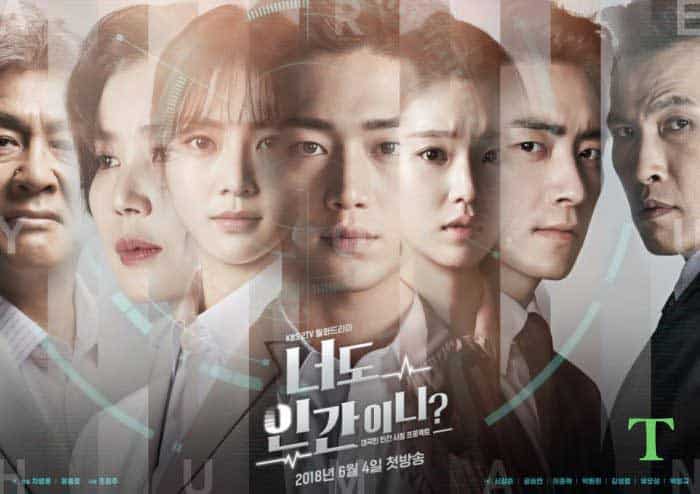 The drama series "Are You, Human, Too?" Tells the story of an AI robot created by a mother named Oh Ra-Ra.
The robot, named Nam Shin III, is a replica of his son who was the heir to the wealth of chaebol but suffered a coma many years after the accident.
As a robot bodyguard, Kang So-bong, a former MMA who was initially reluctant to take care of the AI, but over time he loved him.
5.

LIVE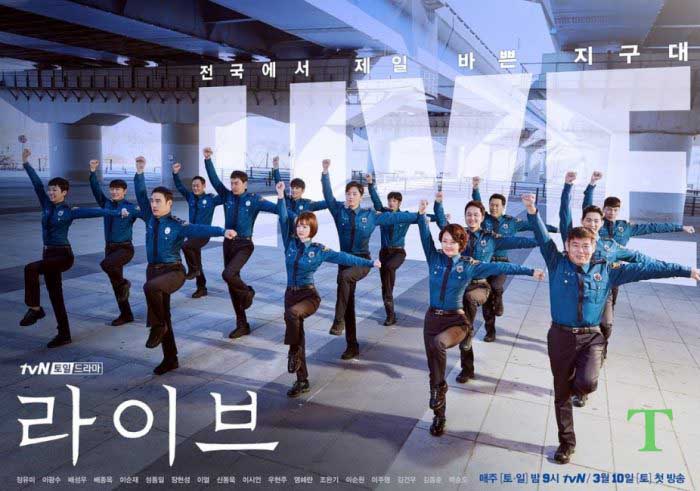 Live is a 2018 Korean drama that is able to bring its players into the nomination for the best actress and supporting actor top excellence award.
This drama series tells the story of the reality of the life of police officers in the patrol division called Live.
Every officer in this film has its own story, starting from the lowest field cadet, captain, corporal, and other superiors.
Some of the main characters are Han Jung-oh, a female officer whose job is to fight male chauvinism. While Yeom Sang-soo in the story likes Han Jung-oh, is a former military who joined the police to start a normal life.
Even though he is always unlucky in handling criminal cases. And finally Oh Yang-chon is a dedicated lieutenant but is fracturing family relationships with Ahn Jang-mi.
6.

MOTHER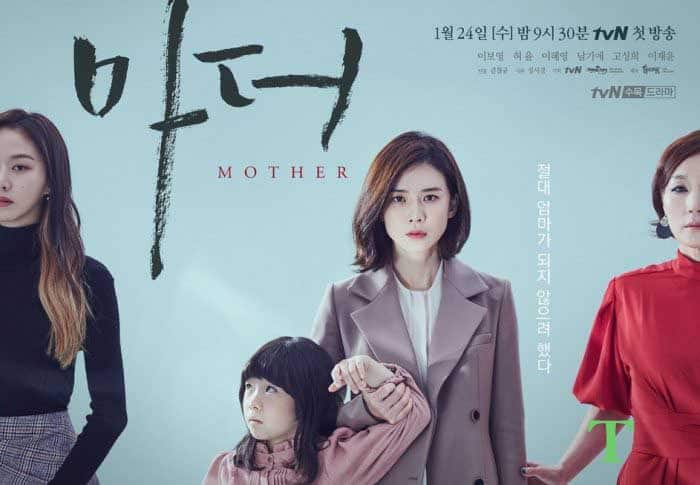 Mother is a re-made suspense drama film from a TV series of the same name from Japan. The film was popular in 2010 and is now back on TVN Korea on January 24, 2018.
Mother tells of a little girl named Hye-na, who often receives violence from her mother.
Even so, Hye-na continued to hide her pain when other people felt suspicious. In fact, he always seemed cheerful and said that he was fine, until one-day Hey-na's teacher, Soo Jin, knew about it. Soo Jin then kidnaps Hey-na and tries to get custody of the child.
7.

MY FIRST LOVE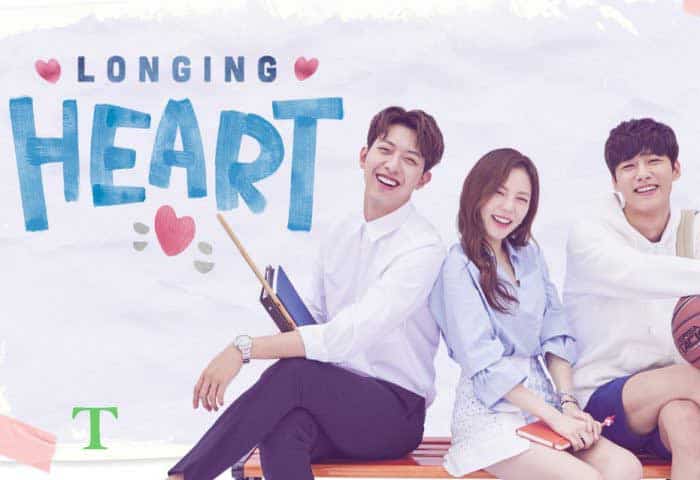 My First Love is a Korean drama adapted from a series of webcomics with the same title "Aeganjang" in 2015 by Kim Hee Ran and Kim Byung Gwan.
The film tells the story of a math teacher named Kang Shin-woo (28 years), who has no lover because he cannot forget his first love named Han Ji-soo.
With a bit of cliché, the flow of the film with the romantic comedy genre then brings Shin-woo back to high school. Shin-woo finally meets Ji-soo's, first love.
In fact, he also met young Shin-woo (18 years) and had the opportunity to change his love destiny. He then tried to realize the love he had held for 10 years into reality.
8.

GRAND PRINCE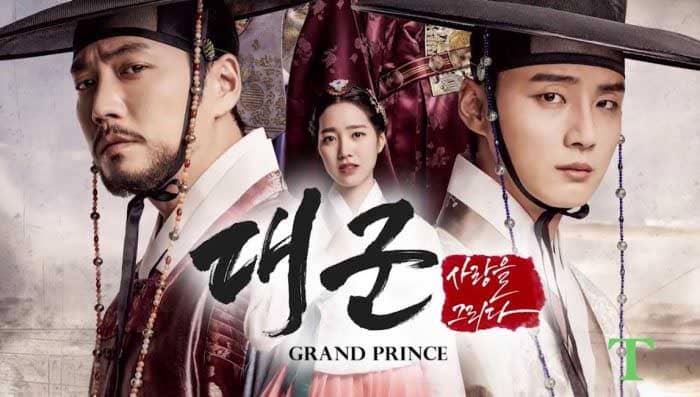 Carrying the genre of historical romance, the film Grand Prince is also interesting to watch. This film tells about the love story of two handsome princes to a beautiful woman named Sung Ja-Hyun.
They are Lee Hwi who is a handsome and popular prince. He is very good at painting and poetry. While his brother Lee Kang is a very ambitious cunning prince to become king.
In the story, Lee Kang always tries to overthrow the crown prince who is also his nephew. But his efforts were always thwarted by his younger brother Lee Hwi who made him very often involved in the war and considered dead.
Although the Grand Prince is a colossal drama with mild and predictable conflicts, the film is able to take a position in the hearts of Indian Drama lovers thanks to its players.
9.

A POEM A DAY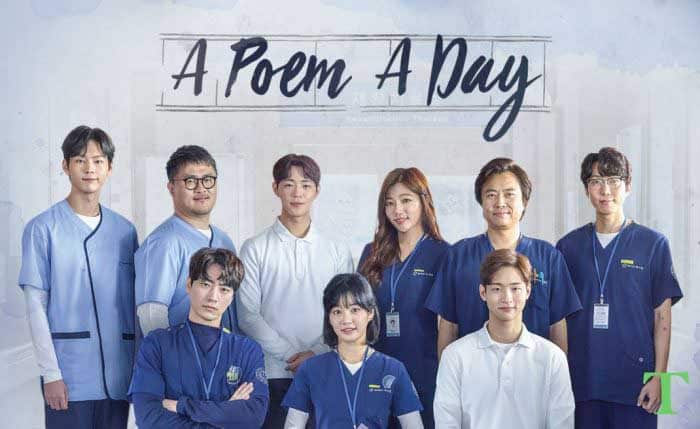 The drama series A Poem A Day was also marketed under the title "You Who Forgot Poetry". This film tells about life in a hospital that involves 3 physical therapists with unique personalities.
They are Ye Jae-Wook who is an expert and teacher of physical therapists. He also worked as a team leader in a hospital therapist.
Meanwhile, Woo Bo-young is a therapist who has worked for 3 years but aspires to become a poet.
And finally, Shin Min-ho, a therapist training participant who never liked the field, but didn't have enough good grades to enter medical school just like his parents.
10.

FLUTTERING WARNING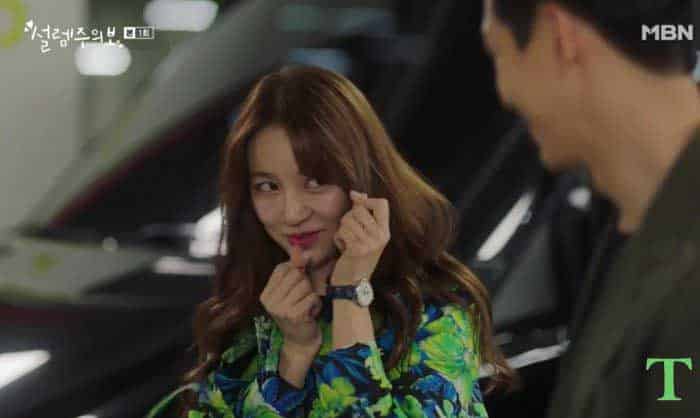 Fluttering Warning is a drama series based on a web novel story titled "Seolremjoouibo" by Seo Han-Kyeol.
Korean drama released since October 31, 2018, is still ongoing and will end on December 20, 2018 (16 episodes). The plot is to follow a handsome and popular skin doctor named Cha Woo-Hyun.
In his story, Woo-Hyun then meets the famous actress named Yoon Yoo-Jung. Despite many achievements, the actress has much gossiped because she has never been able to survive dating for 100 days.
Yoo-Jung then got caught up in a scandal with doctor Woo-Hyun, which made them end up having a fake relationship until later love grew in their hearts.
11.

100 DAYS MY PRINCE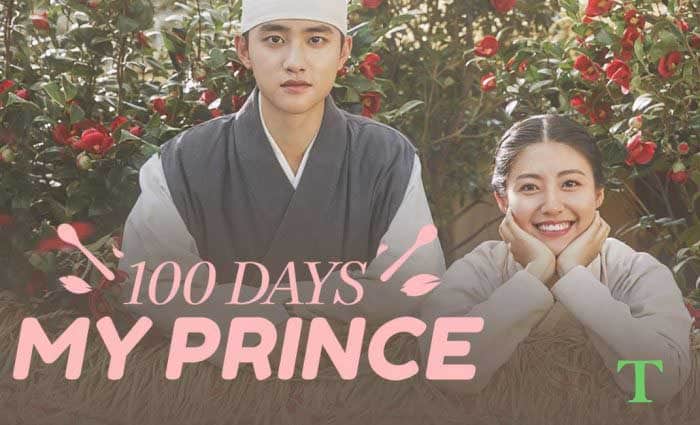 The 100 Days My Prince romantic comedy series is often also marketed under the title "100 Days Husband". The film includes a drama series which is also capable of achieving the highest rating in Korea, taking the background in the Hanseong (Joseon) dynasty era.
The drama of the film tells the story of prince Lee Yool and also his childhood friend Yoon Yi Seo whom he greatly admired.
Lee Yool was determined to marry Yi Seo when he was an adult, but royal intrigue had destroyed Yi Seo's family to kill his father. Yi Seo and his family then moved and changed their name to Hong Shim.
As an adult, Prince Lee Yool disappeared for 100 days and suffered from amnesia. He lives outside the palace under the name Won Deuk and meets Hong Shim, his childhood lover.
12.

YOUR HONNOR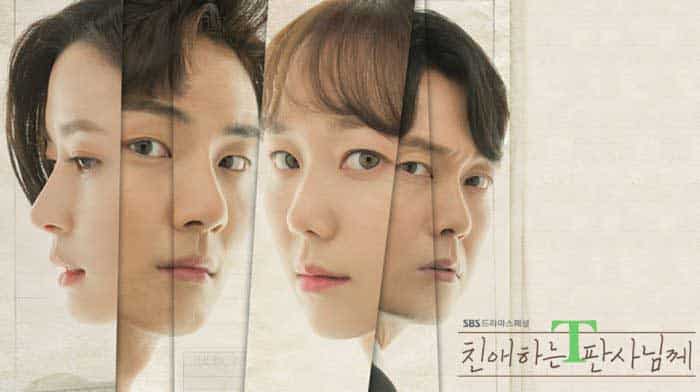 Your Honor or The Judge is a Korean drama series that tells about two identical twins. They never get along and have a different life.
Han Soo-Ho is a very fair and honest judge, while his brother Han Kang-Ho is a problem maker who has been jailed up to 5 times.
One day, Soo-ho was suddenly kidnapped and while Kang-Ho fled the police. He hid in his twin brother's house and pretended to be Soo-Ho. Kang-Ho also pretends to be a judge, though he does not know the law.
But his criminal history made Kang-Ho a little bit understanding how the court was going until he was stuck in the job and became a respected judge.
13.

MISTY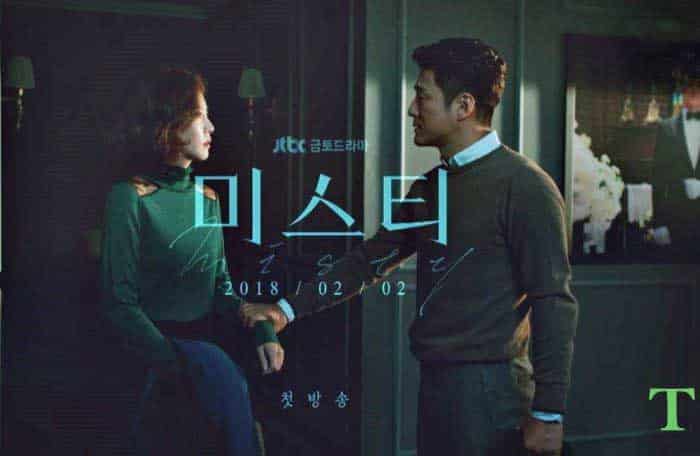 Misty is a drama series that tells about the complicated household life between a news announcer and a former prosecutor. Go Hye Ran is the best news announcer for 7 consecutive years.
Busyness at his workplace made him forget his family until finally arguing with his husband who was also a former prosecutor, Kang Tae-Wook.
Since then, Hye Ran has also often had an affair with her ex-boyfriend who has a family. Until then it was rumored if his ex was dead and Hye Ran was charged as the murderer.
Convinced that his wife was innocent, Tae-Wook then struggled to become a lawyer to defend his wife in court so that love would grow again among them.
14.

WHAT'S WRONG WITH SECRETARY KIM
What's Wrong with Secretary Kim is a drama series taken based on a web novel with the same title by Jung Kyung-yoon (2013). This film tells the story of a young vice president in a large company named Lee Young-Joon.
He is famous for being smart, handsome, rich, but arrogant. In addition, he also has a secretary named Kim Mi-So, who is reliable and has worked for 9 years. This drama is suitable for those of you who like comedy.
The conflict began when Mi-So decided to resign. Young-Joon who doesn't want it, finally persuades by offering various benefits such as salary increases.
But the girl remained at the stand. Even Young-Joon is overconfident and thinks Mi-So likes him, as a result, he proposes to Mi-So but is rejected.
For one month before Mi-So comes out, Young-Joon still tries to win Mi-So's heart until he is trapped in love with him.
15.

BEAUTY INSIDE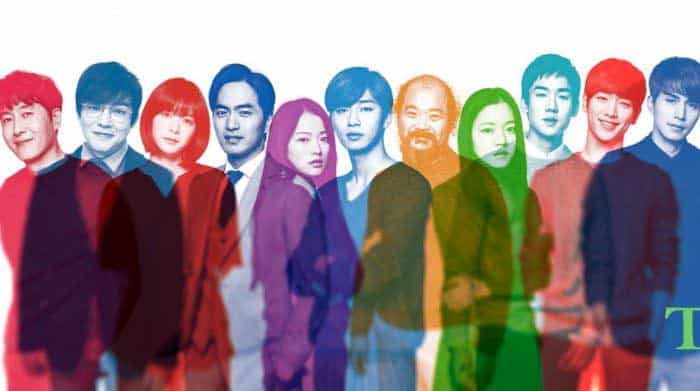 The drama series that carries the fantasy romance genre tells the story of a popular and mysterious actress named Han Se-Kye.
He is often lost from his routine because he often turns into someone else who is different in shape, age, even gender. This strange habit always runs every month, so that within a week Han Se-Kye always lives as someone else.
At one time Han Se-Kye met a man named Seo Do Jae. He is an executive airline company that has abnormalities unable to remember and recognize people from his face.
So to overcome this he always tried to recognize people from their habits. And that's when Do Jae was able to find out Han Se-Kye even though the actress was changing into someone else.
16.

HUNDRED MILLION STARS FROM THE SKY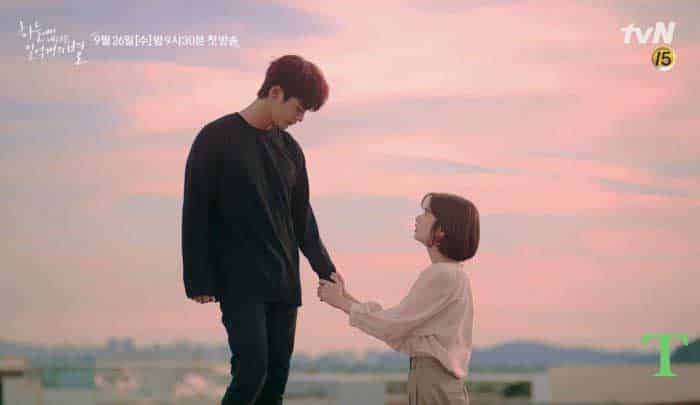 This drama series is a remake of the 2002 Japanese film of the same name. Tells about a detective named Yoo Jin-Gook who intends to quit his job.
The last case he handled was the murder of a manipulated student like suicide. The detective also has a younger sister named Yoo Jin-Kang who is said to be close to a mysterious man named Kim Mou-Young.
Mou-Young can't remember his childhood and tends to behave badly and like to play with women. Even so, Jin-Kang still loves him.
While his brother Jin-Gook suspected him of being the mastermind behind the case he was handling and tried to keep Mou-Young away from his sister.
Films that have other titles "The Smile Has Left Your Eyes is quite a lot of interesting popularity, especially the ending of an unexpected story.
17.

RETURN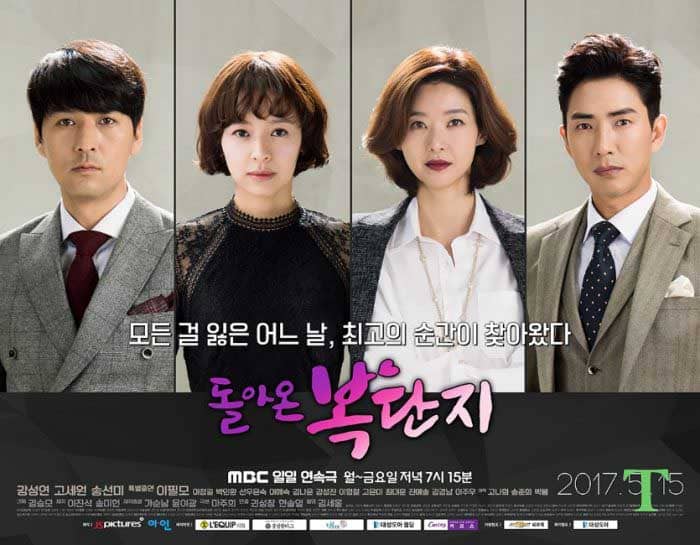 Return is one of the best Korean dramas 2018, which tells the dark side of the four rich men accused of murdering a woman named Yeom Mi-Jung.
It is known that Yeom Mi-Jung is an affair from one of the rich men named Kang In-Ho. This man is seen quarreling with his mistress before he is finally killed.
Meanwhile to handle the case, namely Choi Ja-Hye, a famous lawyer who is supported by detective Dokgo Young. This detective has a dark history of the past who is a teenage criminal.
Both of them tried to uncover the real culprit, accompanied by many alibis which made it difficult for the four men to be thrown in prison.
18.

GANGNAM BEAUTY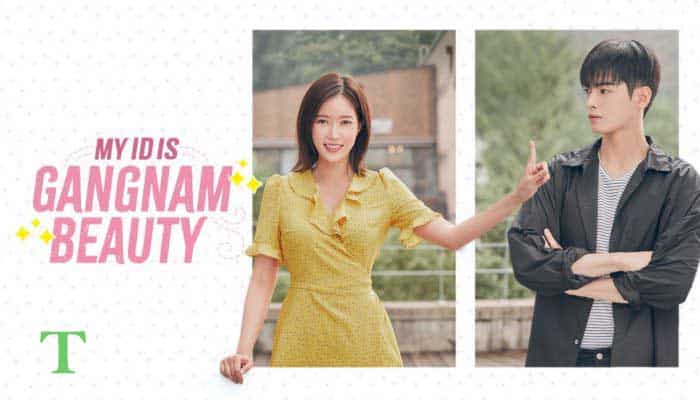 The series adapted from this webcomic tells about a new student named Kang Mi-Rae. He is a shy person because he has always been teased from childhood because of his ugly appearance.
After graduating from high school Mi-Rae performs plastic surgery to make her face prettier. But people are still evil to him and call him "Gangnam Beauty".
The situation changes after Mi-Rae meets a handsome and popular middle school friend named Do Kyung-Seok. Do Kyung is a victim of a broken home.
What's amazing about this man is that besides being smart, he also never judges people from his appearance. And because they are often involved with Mi-Rae, they finally fall in love with each other.
19.

PRETTY NOONA WHO BUSY ME FOOD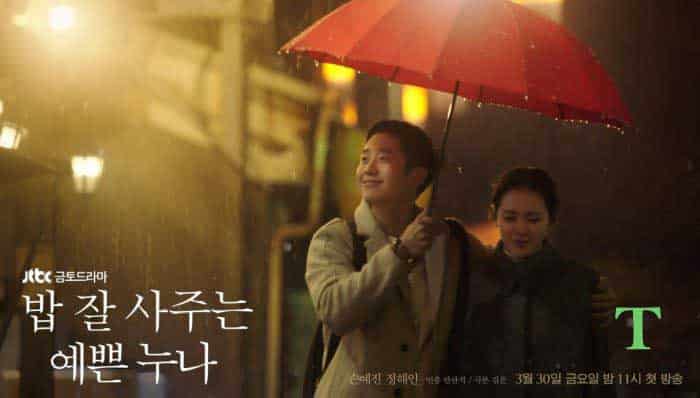 The movie with the title "Something in the Rain" is the most hits of all time Korea Drama for the category of cable TV series. The storyline followed a 30-year-old woman named Yoon Jin-Ah.
It is a vacant coffee shop SPV without a lover. But things changed when Jin-Ah met and fell in love with his sister who had just returned from overseas.
The young man named Seo Jun-Hee, he is the sister of Jin-Ah's best friend named Seo Kyung Sun. In his story, it turns out Jun-Hee has also harbored a long feeling towards his sister's friend.
But he considered his relationship with Jin-Ah to be limited to you. Some romantic scenes will make the audience jealous, especially when Jun-Hee repeatedly tries to protect Jin-Ah with sweet treatment.
20.

FOUR MEN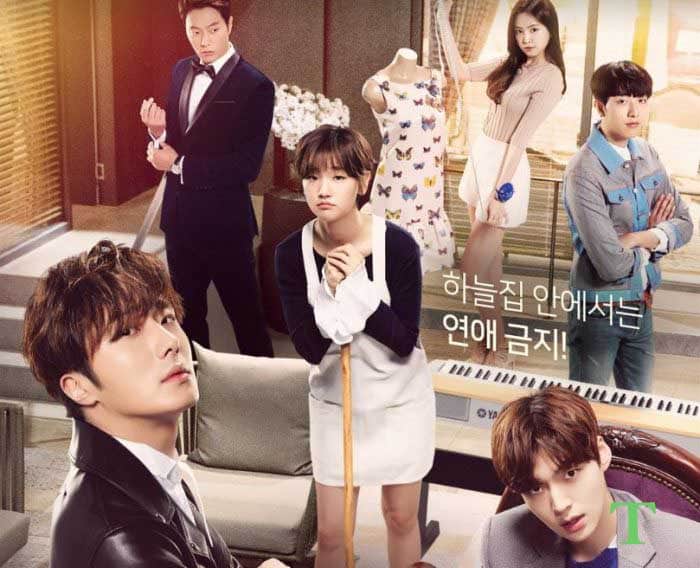 This prequel drama from Man to Man focuses on one man with four characters. The plot follows a female detective named Yeo-rin. He greatly lost the figure he loved Dong-Jin and tried to find clues to his death.
In his investigation, Yeo-rin meets a man who is similar to Dong-Jin who is later known as his twin. He is Kang Il-Hoon who then drags Yeo-rin in a secret.
21.

BOYFRIEND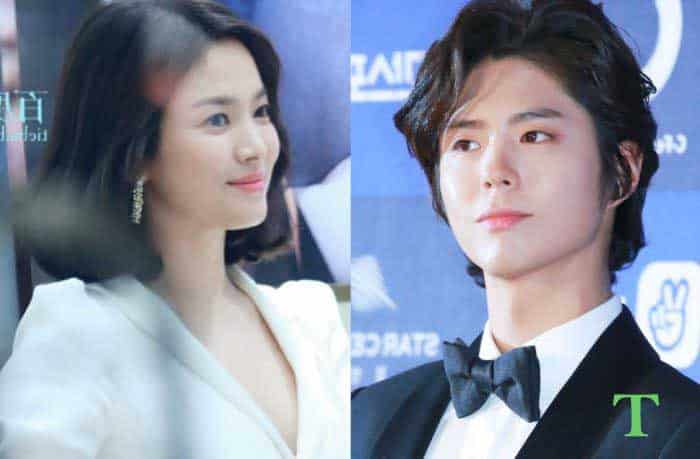 Boyfriend is a Korean drama involving a woman named Cha Soo-Hyun (played by Song Hye-kyo) and a young man named Kim Jin-hyuk (played by Park Bo-Gum). The film has another title "Encounter" and aired since November 28, 2018.
The plot follows Soo-Hyun who is described as the son of a prominent politician. When Soo-Hyun graduated from college, he was forced to marry a child from a big wealthy company owner.
But when they had children, he again forced his father to divorce. While on the other hand, Kim Jin-Hyuk is portrayed as a young man who prefers simplicity. He is looking for a permanent job while working on freelance to fulfill his life.
Because repeatedly failing to apply for work finally Jin-hyuk decided to take a vacation to Cuba. And that's where finally Jin-hyuk meets Soo-Hyun for the first time.
22.

STILL 17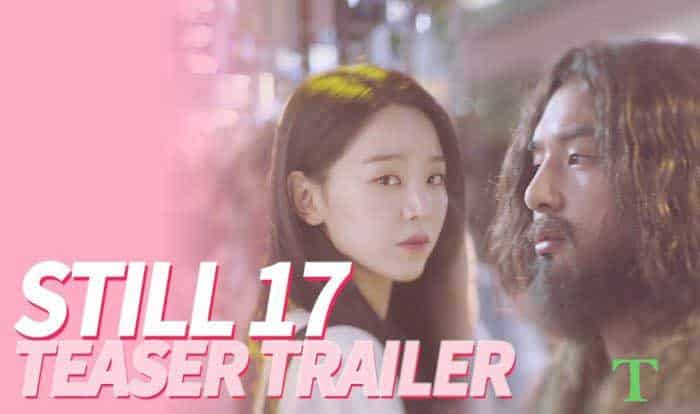 Still 17, also known as another title, "Thirty but Seventeen", is a Korean drama series that tells the story of a 30-year-old woman who is 17 years old.
He is Woo Seo-ri (played by Shin Hye-sun), who is a violinist with dreams and dreams that ran aground with an accident when he was 17 years old. Woo Seo-ri has a coma of 13 years and only realized when she was 30 years old.
While on the other hand, Gong Woo-jin (played by Yang Se-jong), is a single and 30-year-old stage designer. He blames himself for Woo Seo-ri's accident and closes himself since then.
When he wakes up from a coma, Woo Seo-ri is confused and has lost his family member. He then searches for his house, which turns out to change ownership and is occupied by Gong Woo-jin and his nephew Yoo Chan.
23.

MY SECRET TERRIUS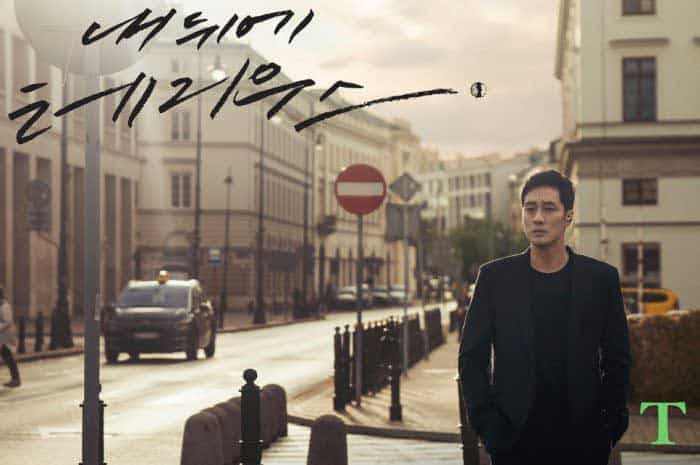 My Secret Terrius or Terrius Behind Me is a Korean drama series that tells of a single mother named Go Ae-Rin (played by Jung In-sun).
This woman had lost her husband and tried to find clues to his death. Assisted by a National Intelligence Service (NIS) agent who is also a neighbor, Kim Bon (played by So Ji-sub), Ae-Rin then discovers the truth of her husband who is involved in a big conspiracy.
24.

THAT MAN OH SOO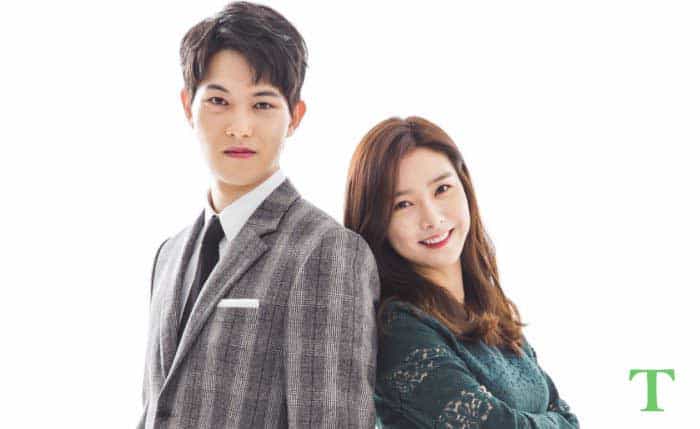 That Man Oh Soo is a drama with a romantic genre of mystery and comedy, which tells the story of a coffee shop owner named Oh So (played by Lee Jong-Hyun). This 20-year-old man is an IT expert who promises a Ph.D. in the field of artificial intelligence.
He also has the ability to see the colors of the emotions of others and be able to create a feeling for the visitors to his shop.
As the god of love, Oh Soo is able to strengthen the love of various pairs of powder. Unfortunately, he himself does not believe in love and hates the power gained from the inheritance of the family tree.
Until then he met the police named Yoo Wi and liked his cheerful and warm personality. Oh, Soo then falls in love with Yoo Wi and is unaware of the curse awaiting them.
25.

CROSS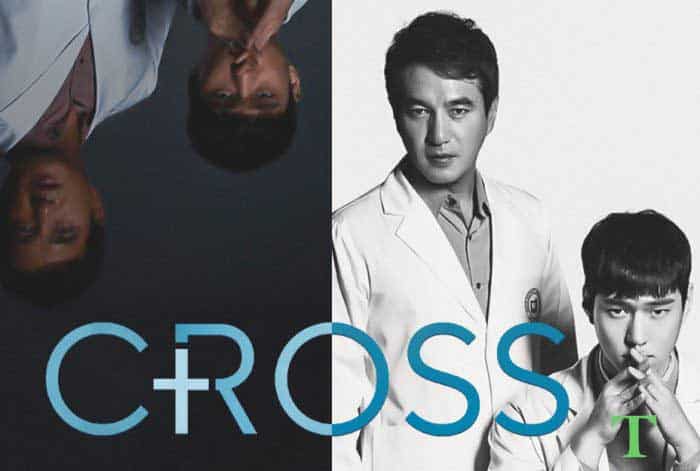 The drama series was previously called Cross: God's Gift, this is a medical revenge drama that focuses on a man named Kang In-kyu.
Kang In-kyu's father himself had been brutally murdered 13 years before, and now he is trying to take revenge by being one of the volunteer doctors in the medical office where his father's murderers were imprisoned.
Film Cross itself becomes a 2018 TV series with the highest rating at the beginning of its screening. After the incident, Kang In-kyu then entered medical school with a perfect graduation score.
The ability of his left brain to be larger than the right brain after he suffered a 13-year injury. At the school, he learned a lot about how to save people's lives and also learned about killing drugs.
26.

GOOD WITCH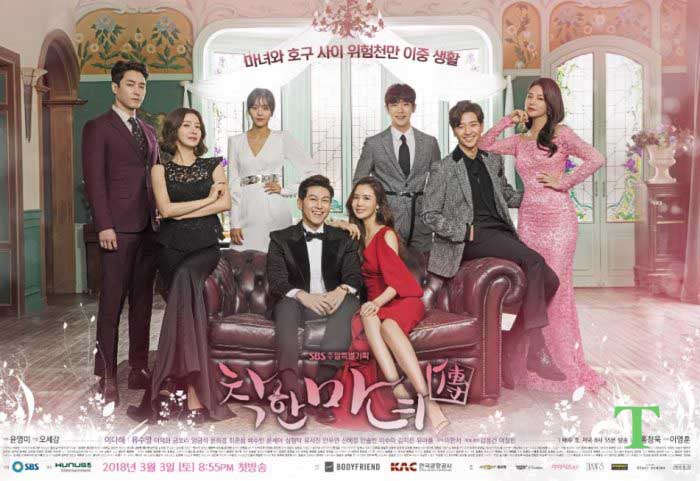 Good Witch is a drama series centered on identical twin pairs named Cha Sun Hee and Cha Do Hee. Both of these women do have faces that are identical but differ greatly in character.
Sun-Hee (played by Lee Da-Hae) is an ordinary housewife who has an unemployed husband named Bong Cheon-Dae (played by Bae Soo-Bin).
While her twin sister, Cha Do-Hee (also played by Lee Da-Hae) is a flight attendant. For some reason, the two women exchanged roles and Sun-Hee pretended to be a flight attendant who finally met a co-pilot named Song Woo-Jin (played by Ryu Soo-Young).
The Drama involving various emotions will make your blood boil, especially when Sun-He becomes a bad person by manipulating the situation.
27.

TIME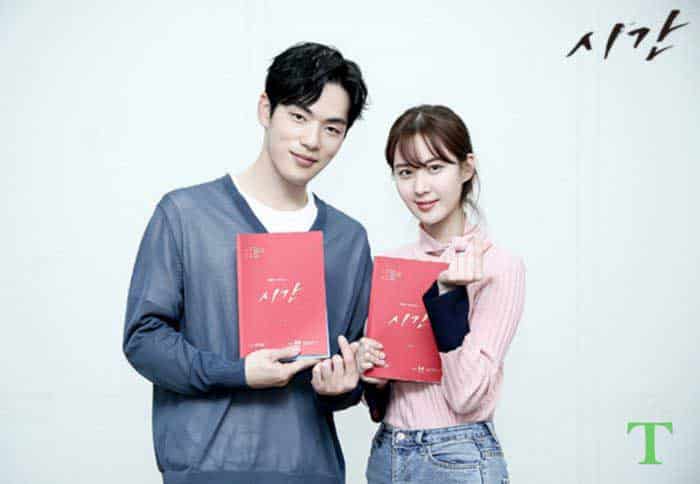 In accordance with the title "Time", this film tells about how time will side with the 4 main characters. They are Cheon Soo-Ho, a CEO at the Son of W Group company and also a restaurant owner.
He was a perfect human figure until his life was destroyed when he was sick. At the end of his life, he put forth the effort to restore the life of a broken woman named Seol Ji-Hyun.
Ji-Hyun is an optimistic and intelligent woman. He was able to make a living from childhood until things changed when his brother later died. Acting as So-Hoo's fiancee Eun Chae-Ah, daughter of the CEO of Taeyang Group who is very obsessed with Soo-Ho.
He is the main factor in the accident that could destroy him with Soo-Ho if revealed. And finally Shin Min Suk, the former lover of Ji-Hyun and lawyer of the W Group.
Conclusion:
We hope that you find the Korean Drama which you are seeking. Please, share your experience in the below comment box. Thank You.
Source: http://bit.ly/2Y4Mrlp