Why IDM Doesn't Appear on YouTube: Never, when you want to download videos on YouTube, suddenly the IDM button suddenly disappears.
Well, of course, you are really upset, right? Indeed, the problem is that Internet Download Manager or IDM gives a lot of conveniences, including when you want to download YouTube videos on a laptop.
What is the IDM Function?
Before discussing more deeply, do you already know what it is and also the functions and how it works from Internet Download Manager or what is often called IDM?
Internet Download Manager or IDM is software that generally functions to speed up the process of downloading data or files from the internet.
Software developed by Tonec Inc. from New York, United States, it is specifically for Windows users.
One of the advantages of IDM itself is having a graphical display and a simple user interface so that various groups will easily operate it.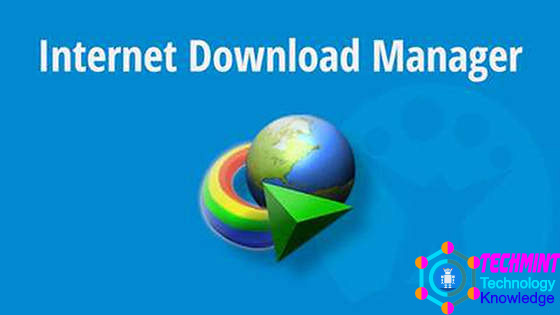 Then how does the compulsory software work on this one laptop?
Now the workings of IDM itself is to divide data that is downloaded up to a maximum of sixteen parts during the process.
Furthermore, IDM will divide the same speed in each part that was downloaded earlier.
Sometimes if one part experiences obstacles or drops during the process, then the speed of the other parts will be divided to help the download process in that section.
In Windows there is IDM, then for Android users, there are other options or not huh?
Take it, easy guys. In addition to IDM, for Android smartphone users you can also use a number of applications to speed up internet connections.
How to Display the Missing IDM Button on YouTube
Well, don't need to worry. To restore the IDM button, there are two ways you can do it. First, you can reinstall IDM extensions or extensions on your PC browser.
Then you can also install the IDM and update to the latest version. For more information, let's look carefully at the two methods below.
1. Reinstall Install IDM
First and the easiest is for you to just reinstall the IDM extension installed on your PC browser, guys. For the steps, follow the following methods!
Note:- Before following this step, make sure you have IDM updated or adjusted to the latest version of your browser.
Step – 1:

Open a browser that you can use, for example here TechMint uses

Google Chrome

. Then go to the 

Extension

 menu by clicking on the three-point menu> More tools> Extensions.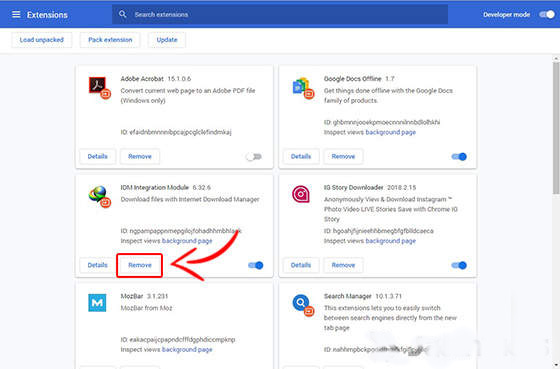 Step – 2: Then in the IDM Integration Module section, you just select the Remove option. Next, a pop-up will appear for confirmation and you just click Remove once again.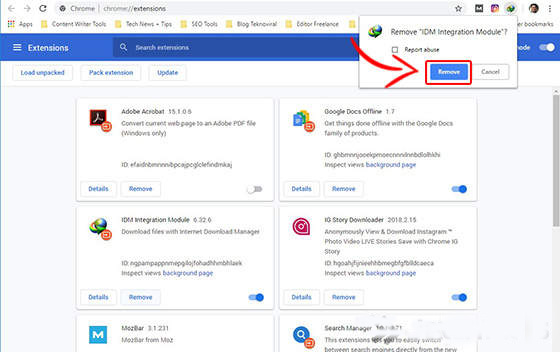 Step – 3: In Windows Explorer, you just go to the This Computer directory > Local Disk (C :)> Program Files (x86)> Internet Download Manager.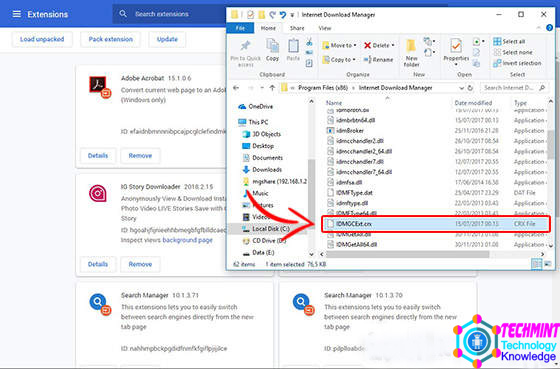 Step – 4: Look for a file called IDMGCExt.crx then click and drag to the Extensions page you opened earlier in Google Chrome.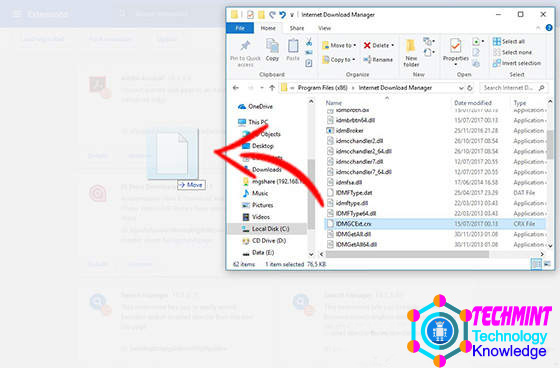 Step – 5: Here a pop-up will appear again before successfully reinstalling the IDM Integration Module. Click Add Extension to start adding.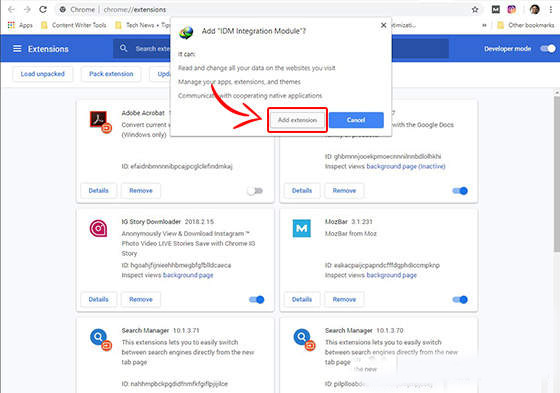 Step – 6: If successful, you will be taken to a special Internet Download Manager page that says, "Internet Download Manager extension for Google Chrome has been installed".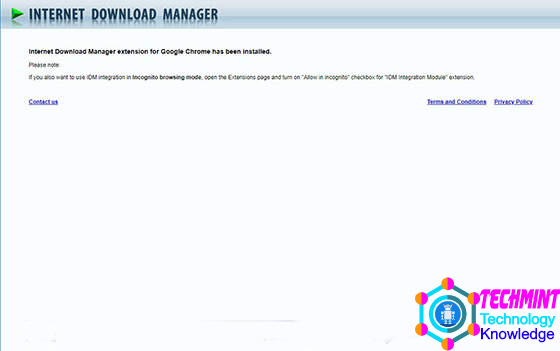 Step – 7: Here you can immediately test it, whether the IDM button on YouTube has appeared or not. If so, then your appearance will be like this guys.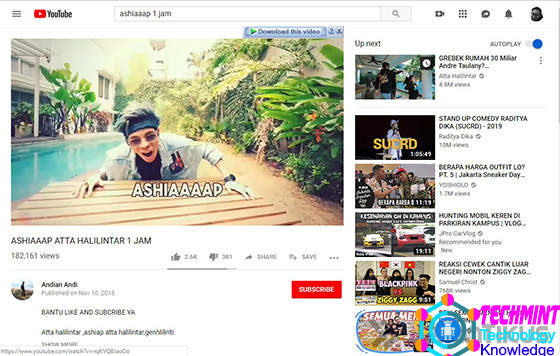 2. Reinstall IDM
If the above method has not been successful, you can reinstall Internet Download Manager and replace it with a more updated version, as follows.
Note:- Before re-installing IDM, you must uninstall the old version of IDM and choose the Full Uninstall option for the process to not fail.
Step – 1: First, of course, you must install the latest version of IDM that you can download via the link below. The size isn't too big, just under 10MB guys.
Step – 2: Open the .exe file that has been downloaded by double-clicking it. Then the Internet Download Manager Wizard window will appear and you just click Next.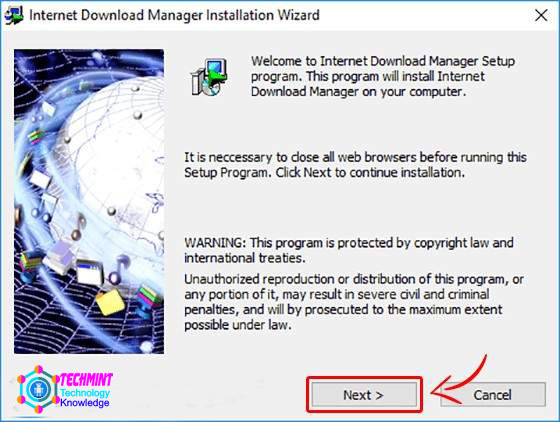 Step – 3: Then there is a License Agreement that you can read. To continue the process, check the "I accept the terms in the license agreement" column. Click Next again to continue the process.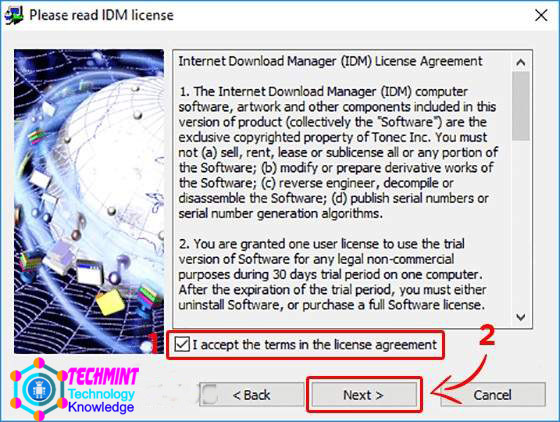 Step – 4: Select the installation folder or you can choose to use the default settings. Also, choose whether you want to create an IDM shortcut on the desktop or not. If you have just click Next.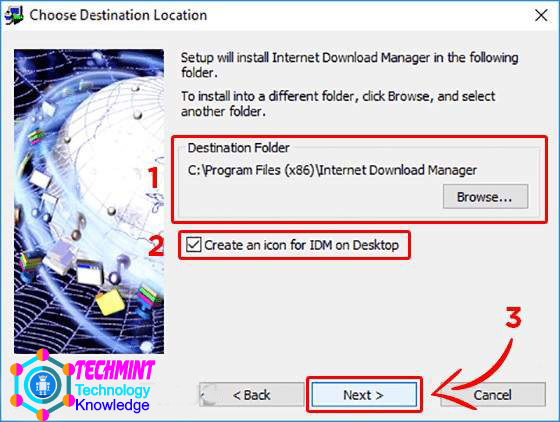 Step – 5: To start the installation, you can just click Next once again. The IDM installation process will run for a few seconds and is quite short because this lightweight software has a size that is not too big.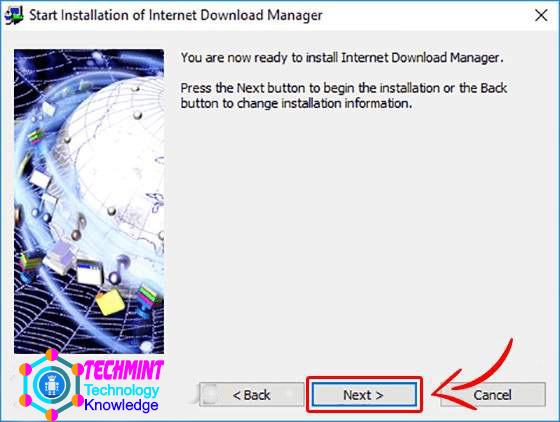 Step – 6: If the IDM installation has finished, the Installation Complete window will appear. Click Finish to complete the process.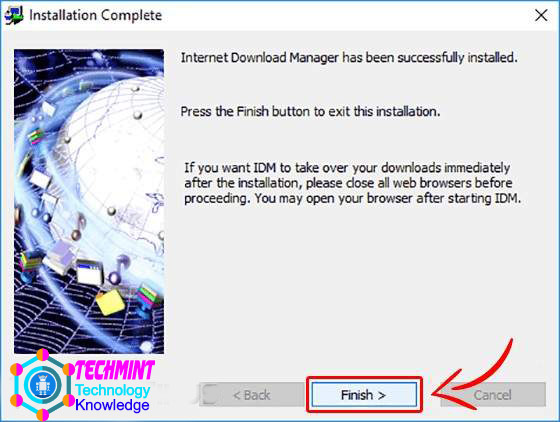 Step – 7: Here you can just run IDM on your PC or laptop. And don't forget to activate IDM integration in this way: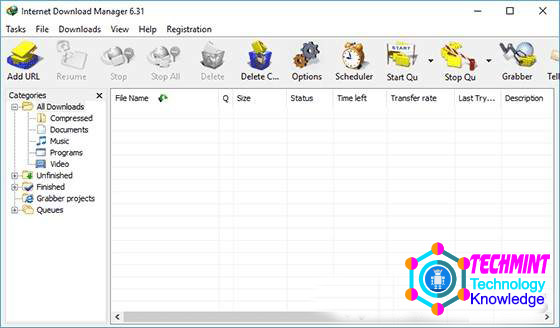 How to Download YouTube Videos on a Laptop via the IDM Button
If you have followed one of the steps above, now you can just download YouTube videos on your laptop via the available IDM shortcut button.
For how the steps are, the following TechTanker has been thoroughly reviewed. Maybe can be downloaded faster, right?
Step – 1: If the Internet Download Manager software has been installed and you have activated the IDM Integration Module, you just go to the YouTube video page that you want to download. For example, the Atta Halilintar video is often trending on YouTube India.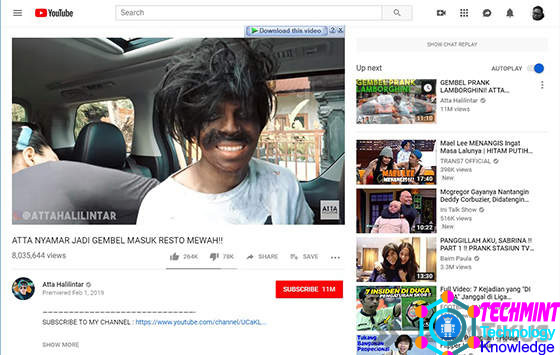 Step – 2: Find the IDM button which is usually located in the upper right corner of the video, click then select the video resolution and the format you want to download.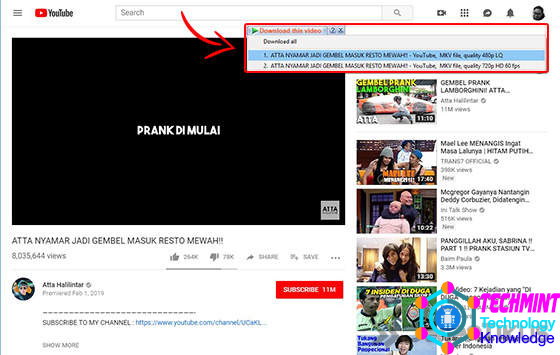 Step – 3: Next, a File Download Info pop-up will appear, where you can choose the download directory and also the large file to download. If you have just click the Start Download button.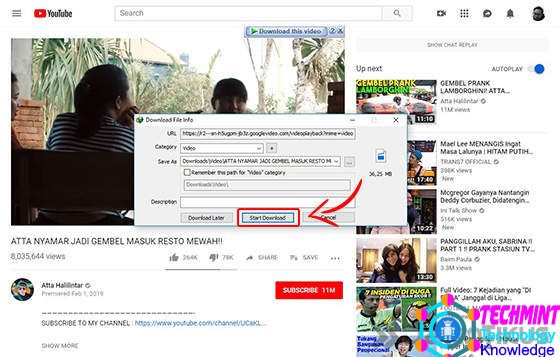 Step – 4: Downloads will start and fast download duration depends on the quality of the internet and also the large files guys. So just be patient!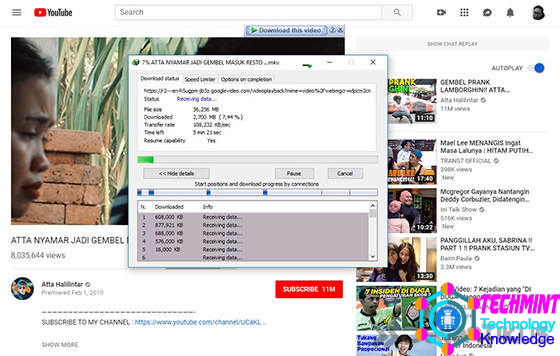 Step – 5: If the download is complete, a Download Complete pop-up will appear. Here you can choose Open to open the file, Open with … to open with certain software, Open folder to open the destination and Close to close immediately.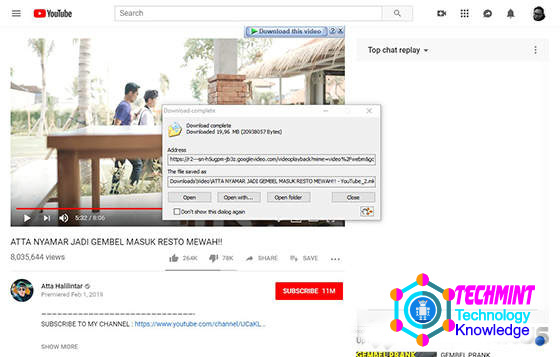 Apart from using Internet Download Manager, there are several other methods to easily download youtube videos on your PC or laptop.
Bonus: Collection of Ways to Download YouTube Videos on Android & iPhone (100% Legal)
Maybe you will rarely download YouTube videos on a PC and prefer to download and watch directly via a smartphone device, both Android and iPhone.
Google also has a YouTube developer has also facilitated you by providing free and legal download option facilities directly in the application.
How to?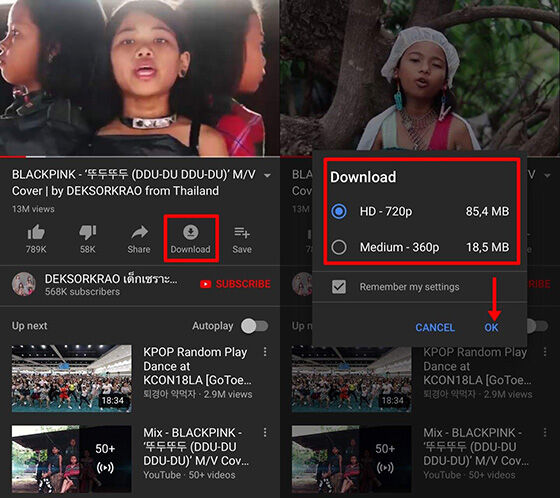 If you use the YouTube app on your Android, iPhone or iPad, just open the video you want and tap the Download button at the bottom.
Next, you will be asked to choose the quality of the video you want to download. If you are sure you just tap OK guys.
Note:- Not all videos you can download use this method and you can only watch YouTube videos offline within a certain period of time.
Duh, have you downloaded it but still can't be watched forever? Take it easy, there's an alternative way. In addition to using the official YouTube application, both on Android phones and iPhones.
The final word
It's really easy to do, right? Now you don't have to bother wasting your quota to watch your favorite videos on YouTube guys.
And if you are still confused by the steps above, don't hesitate to ask in the comments column below.
Good luck!