Some time ago, the WhatsApp messenger application introduced its newest feature in the form of daily statuses or stories that can last up to 24 hours, similar to Instagram Stories.
This feature has received a good reception from all WhatsApp users, even WhatsApp's ratings and reviews on the Google Play Store are also quite impressive.
But unfortunately, there are some users who experience problems with this feature. Some users cannot create statuses or stories on WhatsApp.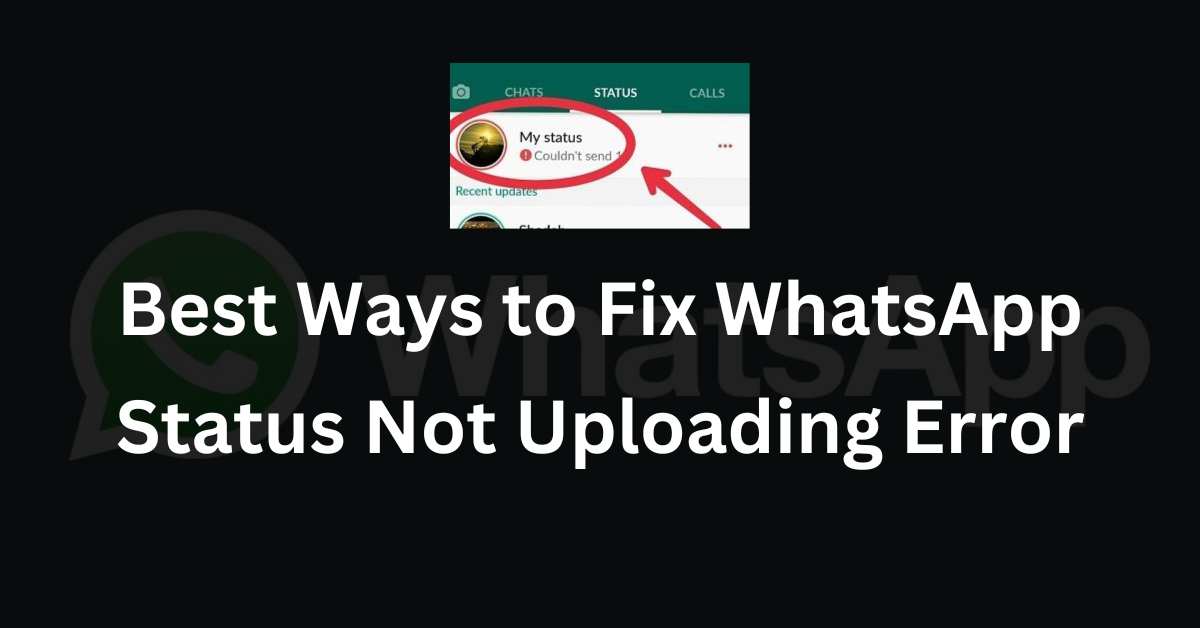 Users who can't make a status, of course, find it a little difficult to overcome existing problems. Problems can vary, maybe because the application update is not perfect, there are junk files, RAM memory is full, and others. For more details, see the full explanation below.
Causes of WhatsApp Status Not Uploading Error
The reasons regarding WhatsApp not being able to be used to make clear status vary, between one user and another. In general, WhatsApp users experience the following problems.
Cannot send WhatsApp status (WA). This possibility is caused by a slow internet connection or WhatsApp being down.
Unable to load WhatsApp camera. There may be a problem with the cellphone camera, either because the system or the camera is damaged.
Error while playing WhatsApp status video. This usually occurs due to a slow internet connection. You can wait a few moments for the video to play again.
WhatsApp status not showing. It could be that you are hidden by your friends so you can't see their status/stories.
DLL.
How to Overcome Can't Send WhatsApp Status
There are several methods that you can try to implement such as cleaning junk files and deleting application data. And most importantly, make sure you have updated the WhatsApp application to the latest version. Check out some of the following tips.
1. Restart the Smartphone
Try restarting your Android smartphone, who knows with this WhatsApp can return to normal. This is very possible if the problem is only because the RAM memory is full. With a restart, everything can be normal again. If you still have problems, try the next method.
2. Make Sure the Internet Connection is Smooth
Make sure the network or signal on your smartphone is optimal and smooth for all online activities, be it YouTube, Play Store, Google Chrome, or others.
And if everything is smooth and only WhatsApp is having problems, then focus only on WhatsApp problems. It could be due to cache buildup, bugs on WhatsApp, malware, and more.
But if indeed all connections feel slow, then it's possible that your internet package has run out or indeed it's your network provider that has a problem. Try using airplane mode to search for a new network.
3. Make Sure the Phone Camera is Normal
You need to know, a problematic cellphone camera will also have an impact on errors when Uploading WhatsApp statuses.
Try to make sure the front and back cameras on your cellphone are completely normal without any problems at all. Use the camera application to take a photo as an example (testing).
If there are no problems, then the cause of the WhatsApp status problem could be due to other things.
4. Check Your Cellphone's Internal Storage
Make sure your internal storage space is not full. Make sure there is still space to store lots of photos, videos, audio, files, and the like.
Try moving/cleaning the files you have first so as not to make the internal memory full. You can take advantage of external memory/cloud storage to move all these files.
5. Clear App Data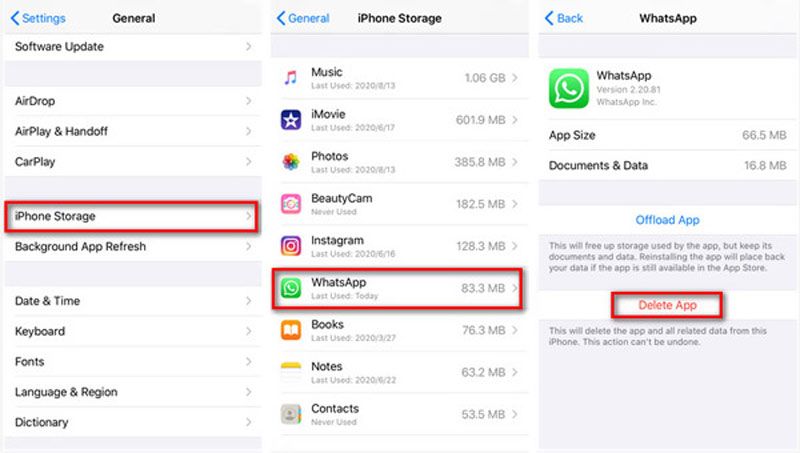 Next, try to stop and delete WhatsApp application data. This method is usually effective in dealing with application errors.
Deleting application data will delete temporary application data such as database, cache, history, and others.
Go to  Settings menu » Apps & notifications » Applications.
Find and select the  WhatsApp application.
You can see WhatsApp application info, select  Storage.
Select  Clear Data to delete WhatsApp data.
Tap  OK  to confirm.
Finished.
After deleting application data, you can log back into your WhatsApp account using the phone number you used.
Read Also: How to View Deleted WhatsApp Messages
6. Update the WhatsApp Application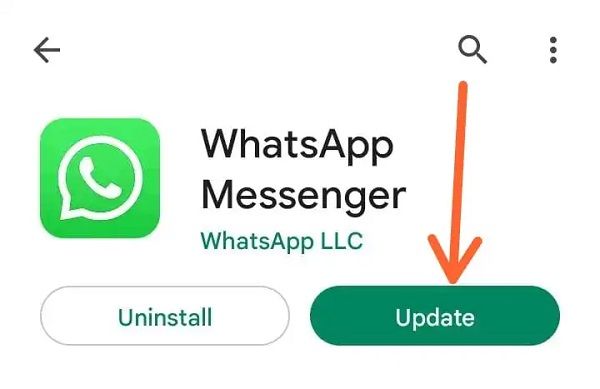 With an application update, of course, you will get updates on all the features that are presented. In addition, bugs or damage to the application will disappear.
As for updating the application, you can visit the Google Play Store and search for the WhatsApp application.
From there you can try to update the WhatsApp application.
Go to Google Play Store, find and select the WhatsApp application.
Click Update and wait for the update process to finish.
Finished.
7. Reinstall the WhatsApp Application
Uninstalling the application is a solution to overcoming WhatsApp which is really an error. After deleting the application, also make sure you have cleaned up the junk files using a cleaning application so that the data/installation marks can be totally clean.
But beforehand, make sure to back up WhatsApp data to Google Drive so that WhatsApp data can be restored later.
Go to Settings menu » Apps & notifications » Applications.
Find and select the WhatsApp application.
Tap Uninstall to remove WhatsApp.
Finished.
8. Try to use a VPN When taken Down by the Government
Currently, there are indeed a lot of people regarding WhatsApp that cannot be used, especially for sending photos, and videos, and also making statuses.
This happened because of the restrictions imposed by the government for several days. Even though this is ineffective because we ourselves also need WhatsApp as a medium of communication, business, and so on, we inevitably have to accept it gracefully.
The solution you can do is to install a VPN application. There are many free and paid VPN apps that you can find on the Google Play Store.
For the best results, you have to use a paid one, it is safer (safe) and guaranteed stability and speed.
Conclusion
With the several methods above, hopefully, the WhatsApp application that you have can return to normal. For the fifth method, make sure to clean the residual files with a cleaning application so that Android can be more optimal in accepting new applications.
You can do the above method on all Android devices such as Samsung, OPPO, Realme, ASUS, Xiaomi, VIVO, HTC, and others.
If there is something you want to ask or convey regarding the WhatsApp application, please write it through the comments column below. Thank you and good luck!