Small business owners seeing their operations grow might have these questions: 
Should I outsource my technology functions to experts to reduce the workload?

Can my in-house technical team handle the increasing number of internal and customer issues and concerns?
What do I get from hiring independent professionals?
If you seek technical assistance but lack the knowledge of what processes to outsource, this article is for you.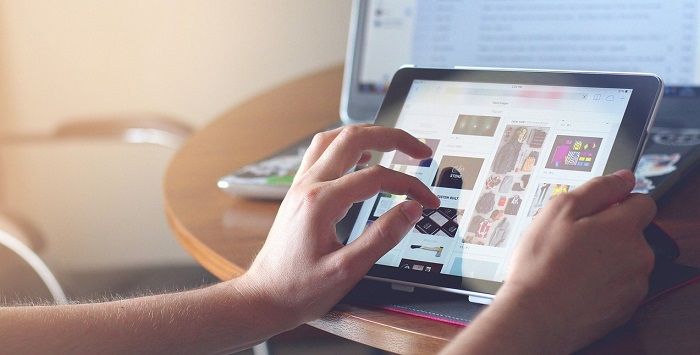 Get useful and easy-to-understand information on the five technology functions to outsource to improve your productivity, efficiency, and revenue. 
Keep on reading to learn more. 
1. Technical Support
Hire a business process outsourcing (BPO) company specializing in technical support or help-desk assistance to manage your internal or customers' IT processes. Outsource program installation, compliance tracking, security, product safety check, network management, and hardware or software fault detection. 
Why outsource tech support:
Scalability and flexibility

.

Outsourcing a help desk enables you to handle operating costs more efficiently. During peak season or business expansion, quickly scale up operations by requesting the service provider for more IT personnel. Also, scale down during the low season. You do not need to hire full-time employees.
Available remote workers.

The work-from-home setup allows third-party IT teams to respond to calls more quickly than on-site professionals. The team or the client (or both) does not have to travel, saving them from time-consuming activities. 
Accessible latest technologies

. Third-party vendors use cloud-based technologies that integrate all applications and tools. These enhance employee productivity and customer service quality. 
2. Ecommerce
Recruit a BPO firm to oversee your online retail processing, including customer service. Its team helps buyers with purchasing decisions. It also suggests products or services for purchase.
A service provider also processes online purchases or order placement, ensuring a fast and smooth completion of transactions. It also resolves customer issues, problems, and complaints about your products or services. 
Why outsource ecommerce:
Affordable and skilled talent

. BPO companies acquire competent and teachable staff at reasonable costs. Their teams are in countries where living expenses are relatively low and domestic, English-speaking workers abound.
Better consumer retention

. A service provider helps build and maintain customer loyalty to enhance cash flow due to repeat business. Acquiring new clients or customers is more expensive than keeping existing ones.
Effective work system

. A BPO firm comprises a reliable team that is systematic and well-structured. Team members leverage support tools to facilitate service and collaboration. 
3. Web Development
Hire a third-party organization to build and maintain your website. Its team can provide different services, including:
Website updates, audits, and other maintenance 

Graphic design

User testing

Troubleshooting

HTML coding

Content development 

Python, Java, and other web programming languages
Web designers and developers are in high demand. The U.S. Bureau of Labor and Statistics reports that web development jobs might increase by 23% from 2021 to 2031, faster than the average for all employment types.
Why outsource web development:
Wider talent pool

. BPO firms operate globally, allowing them to easily reach a large source of skilled technical and web professionals. More talent choices enable you to manage costs.
First-rate services

. With proficient web developers at your fingertips come top-notch website design and visuals. Offshoring companies ensure they deliver timely, accurate, and high-quality client services. Performing tasks below expectations is unfavorable to their reputation and your business relationship with them. 
4. Cybersecurity
Outsource online security to protect your IT infrastructure, websites, and other systems from unauthorized access. A third-party specialist or managed service provider does the task instead of your in-house tech team.
Data breaches are a global problem. For instance, Australian telecommunications company Optus experienced a cyberattack on the personal data of its 10 million customers in September 2022. It is by far the country's worst online theft.
Why outsource cybersecurity:
Round-the-clock coverage

. Established BPO companies provide nonstop, 24/7 cybersecurity services that small businesses can hardly afford. Online attacks can happen anytime, and service providers have the latest technologies and human resources to address them.
More extensive experience than an in-house team.

Seasoned third-party specialists deal with cyberattacks, intrusions, thefts, scams, breaches, alerts, and hacks. Their expertise level is different from an in-house tech team. They have advanced methods that deal with different cybersecurity issues, especially complex ones.  
5. Application Development 
Employ the services of a BPO company or a third-party specialist to design, build, or improve a piece of software or computer program for business purposes. If your company lacks the talent, resources, and technology to develop an app, outsourcing the following services will be your best solution.
Prototyping and consulting

User interface and user experience design

Customization for Android and iOS

Testing and automated quality assurance

Cross-platform, mobile, and hybrid solutions 

Third-party application programming interface (API) integrations
Why outsource app development:
Focus on core competencies

. App development is a highly technical and complex task best left to specialists. Outsourcing it helps you pay more attention to high-value and revenue-generating tasks. Focus on product or service launches, promotions, market expansions, and large-scale sales executions.
Higher development and implementation success

. Outsourcing app development lets skilled tech professionals and

program managers

work on a project at all stages. Reduce delays and failure risks with a third-party team focused on completing every phase based on a timeline and standards. 
Final Thoughts
Outsourcing technology functions enables you to save on resources and get help from experts. Focus on your core business as you enjoy premium-quality services at affordable costs.
But outsourcing your processes might become disadvantageous if not properly planned and executed. Before deciding, you must also consider other factors such as the degree of management control over outsourcing, in-house employee morale, and overall costs.
Adopt an outsourcing strategy by spending modest resources if it's your first time. Research first and contact BPO companies to help you move further. 
About the Author:
Rene Mallari is a B2B content writer for Unity Communications, an Arizona-based Inc. 5000 company specializing in outsourcing and offshoring services.