Recover Blocked Instagram Account – Instagram is one of the most widely used social media platforms today. Under the auspices of the Facebook Inc Company, Instagram is growing very rapidly.
It has presented many interesting features which of course make users even more interested and pampered by Instagram.
We know that initially, Instagram was only a platform for storing photos or videos in the form of an IG feed. However, now it has more functions, starting from a place to share stories in the form of text, photos and videos, DM, and so on.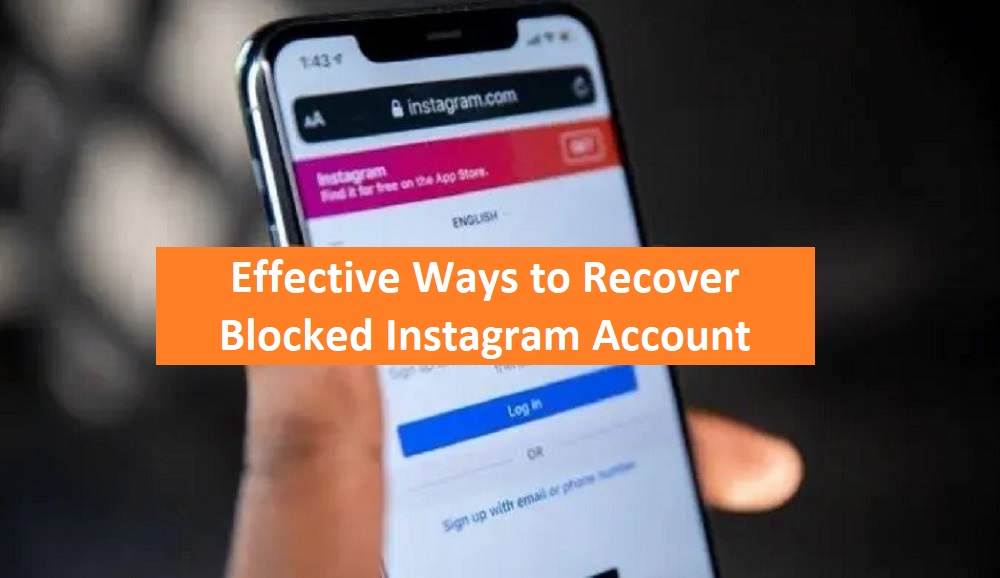 On Instagram, it is possible for us to connect with many people from all over the world, either by following each other or sending messages via DM.
Regarding followers, this is one of the most important things for most users. Most of them want their IG account to have lots of followers or followers.
In fact, it is not easy to flood our Instagram account with lots of followers. Unless we are able to attract other users by posting uploaded photos or videos.
It could be said that almost all smartphone users definitely have a personal Instagram account. It's not surprising, because apart from being interesting, we also make it possible to register an Instagram account for free.
How to register is very easy, you only need an e-mail address and cellphone number as a complement.
Talking about Instagram accounts, there are times when our IG account is blocked or deactivated unilaterally by Instagram.
This can happen for various reasons, what is certain is that Instagram will not deactivate an account if there is no reason.
So, how do you deal with blocked Instagram? You can see the complete information below!
Causes of Instagram Accounts Being Blocked or Deactivated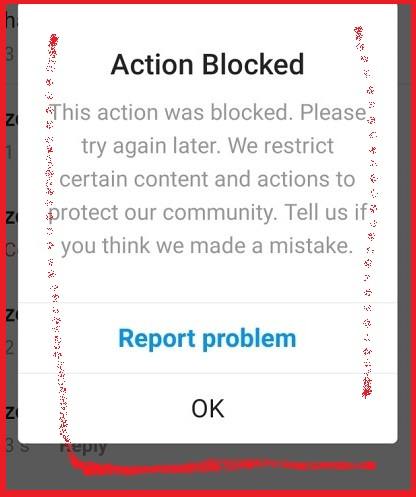 Before continuing to discuss how to open a blocked Instagram account, you should first know what causes this.
This is very important to know so that you don't experience your Instagram account being blocked again at a later time.
There are several reasons why IG accounts are temporarily blocked or completely disabled, as follows:
Unreasonable login and logout activities carried out by users. Or also because you have many IG accounts that are logged in and logged out on one smartphone device.
Follow and unfollow activities on Instagram accounts that are very fast and unnatural are indicated as robot accounts.
Too many likes at one time can be indicated as a robot or spam account.
Detected sending inappropriate or sensitive comments. Due to this action, the Instagram account was reported by other users, causing the account to be blocked.
Uploading photos or videos that violate the terms and policies imposed by Instagram.
The act of logging in using a third-party application or Instagram MOD (modification), such as GB Instagram, OG Insta, Instagram Plus, Instagram, and so on.
The account is considered phishing.
If you do one of the actions above, then don't be surprised if your Instagram account is banned by Instagram. If it's like this, you can no longer log in to the banned or blocked Instagram account.
Effective Ways to Recover Blocked Instagram Account
Now that you know several things that cause your IG account to be blocked, now move on to how to overcome the blocked account.
There are several methods you can use to unblock an Instagram account so that it can be accessed again later.
There are several easy ways to overcome a completely blocked Instagram, as follows:
1. Temporarily leaving your Instagram account
The first trick you need to do to overcome a blocked Instagram account is to temporarily stop activity on that account.
You need to log out of your Instagram account on your cellphone and not access it for some time, a maximum of 48 hours or 2 days.
If you think it's enough, then open your Instagram account again and try logging in using your username and password.
Usually, this way we can log in as usual to our Instagram account, and the account is no longer blocked.
2. Change the main IP address on your cellphone
If the method above doesn't work, then you can try the second method, namely by changing the main IP address of the cellphone.
This method can be used whether you connect your cellphone to the internet via a WiFi network or cellular data.
Meanwhile, changing your cellphone's IP address can be done very easily, even without additional applications.
For complete ways to change the IP Address or HP IP address, namely:
Make sure your cellphone is connected to a WiFi network or cellular data beforehand.
On a cellphone whose Instagram application is temporarily blocked, you activate the Airplane Mode feature on it. To do this, swipe the screen from top to bottom to display the Status Bar, then click on the Airplane Mode feature.
Wait a few moments until the Airplane Mode feature is actually active.
If so, then you turn off Airplane Mode again on the Android cellphone.
Then reconnect your cellphone to the internet network you used previously, whether it's a WiFi network or cellular data.
In this way, the IP address used on the cellphone will automatically change according to the operator you use.
Finished.
What does changing the IP address have to do with a blocked Instagram account? You need to know, that Instagram will detect user activity on its platform via IP address.
If there are indications of spam or phishing, they will immediately blacklist the IP address so that the cellphone cannot be used to access Instagram anymore.
Meanwhile, changing the IP address on your cellphone device will usually unblock your Instagram account again, so you can log in to your account as usual.
3. Delete Instagram Application Data
This third method can only be done if the Instagram account being blocked only occurs on the cellphone you are using.
Meanwhile, when you log in to the same Instagram account on another device, you can log in as usual. If this happens, then you are advised to delete the Instagram application data.
Regarding the steps to delete the Instagram application data, namely:
Open the Settings menu on your cellphone.
Go to the Applications option.
Next, find and select the Instagram application.
Continue by clicking the Storage option.
And finally, click the Clear Cache button and click Clear Data.
Finished.
Apart from the method above, you can also delete Instagram data by uninstalling the application. Then restart your cellphone and install the Instagram application again via Google Playstore.
4. Report to Instagram
If you have done all the methods above, but have not been able to resolve your blocked Instagram account, then you can try this last method.
You can send a report to Instagram to unblock the account. Regarding how to send the report yourself, namely:
First, you open the Instagram application on your cellphone.
Then log in by entering the blocked Instagram account username and password.
Information will be displayed there that the IG account has been blocked or deactivated by Instagram. Continue by clicking the More button.
Then go to the Contact Us option.
Next, select YES if the account represents a business or company, or select NO if the account is personal.
Fill in the form completely and explain your problem in sending the report, then click Submit.
Usually, Instagram will provide confirmation or reply 1 to 3 days after the report is sent.
If it is approved, the Instagram account will be unblocked.
Finished.
Closing
Those are some of the easiest and most effective ways to deal with blocked Instagram that you can apply. Don't forget to share this information on your personal social media account, okay?