Check out the best PS2 emulators for Android & PC recommendations that you can use to play PS2 games on an Android smartphone!
Discussing games isn't endless. Especially for your Android smartphone users. Although there are millions of games available on Android, you still want to play other games.
One of them is the PlayStation 2 (PS2) game. Yes, many gamers still want to play their favorite PS2 games on Android.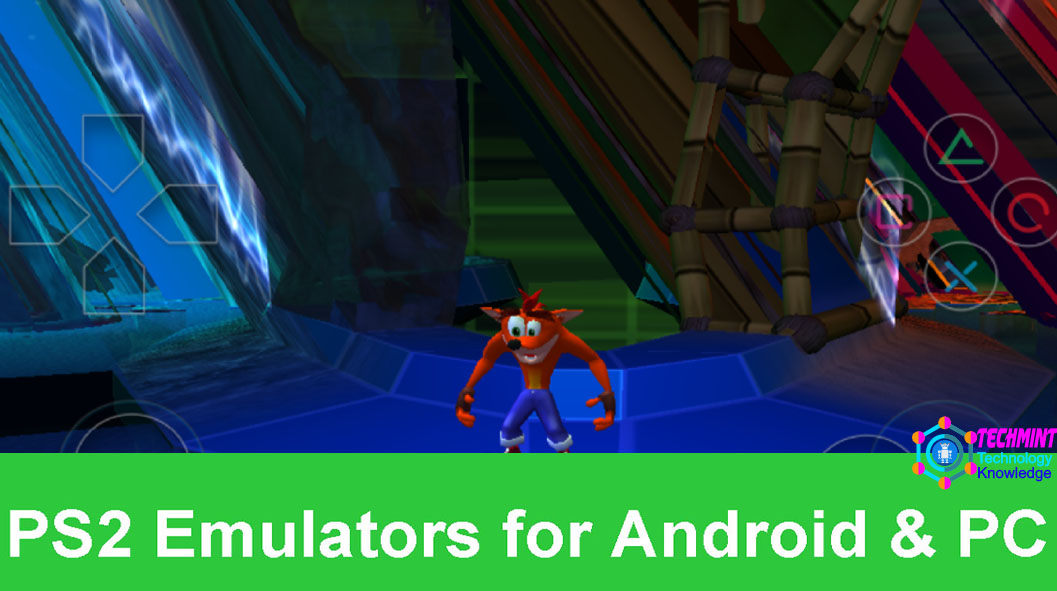 For that, TechTanker will give the Best PS2 Emulators for Android & PC recommendations that you can play on your cellphone or laptop.
A Brief History of PlayStation 2
As the successor to the PlayStation, PlayStation 2 (PS2) was released in 2000 by Sony Computer Entertainment.
This console, which is identical to black, managed to establish itself as the most-selling console of all time, selling more than 155 million units.
With the best selling of this console, of course, the types of games available also vary greatly. At least, there are more than 3,800 game titles available for PS2.
Among these games, some of the most famous is Grand Theft Auto: San Andreas, Guitar Hero, Resident Evil 4 to Final Fantasy X.
Despite its successor, the PlayStation 3, released in 2006, the PS2 is still being produced until 2013, when Sony decided to stop production.
Also Read:
Best Android PS2 Emulators
To be able to play your favorite PS2 games, say Grand Theft Auto (GTA) San Andreas, Final Fantasy X, or Metal Gear Solid 3 on an Android device, you need the help of an emulator application.
Yes, the emulator allows your Android smartphone to run PS2 games.
Don't just choose the emulator! Instead of spending time playing your favorite PS2 games, you will even be annoyed yourself because your Android can't run games due to incorrectly using the emulator.
TechMint recommends that you use the five PS2 emulators for Android below for the best results:
1.
Play! PS2 Emulator Android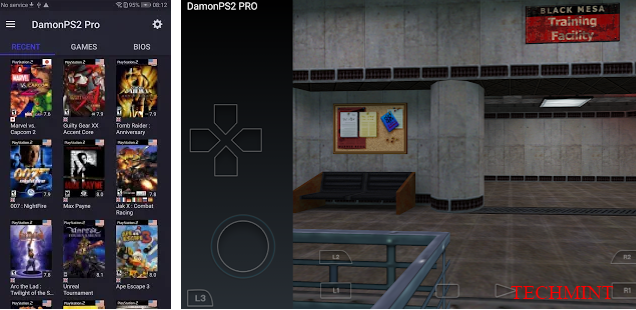 The first emulator is Play! Are the first PS2 emulators available for Android, Play! certainly a guarantee for those of you who want to reminisce with legendary and favorite PS2 games.
It has several advantages such as a simple display, being able to read all PS2 ISO games automatically up to a light size that is not up to 10MB making this one emulator in great demand and used by the majority of Android smartphone user gamers.
Download Play! PS2 Emulator Android
2.
New PS2 Emulator – PS2 Free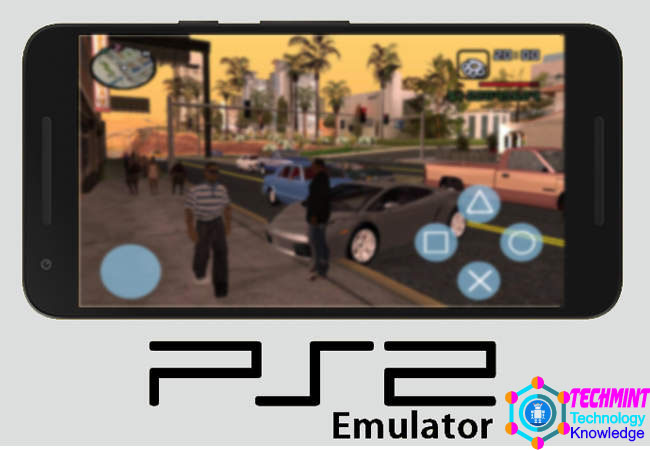 One of the newest emulators capable of running popular PS2 games on Android is the New PS2 Emulator.
Even though it doesn't cover all the games on the PS2, this emulator is capable of running games like Gran Turismo 2, Tekken 3 or Resident Evil 2 on your Android without lag!
The emulator created by Robert K. also supports various types of extension files including .bin, .mdf, .m3u or .img.
It should be noted, some PS2 games that are classified as heavy or which I don't mention above may not be as smooth as you might imagine if playing them using this emulator.
Download New PS2 Emulator – PS2 Free
3.
PS2 Emulator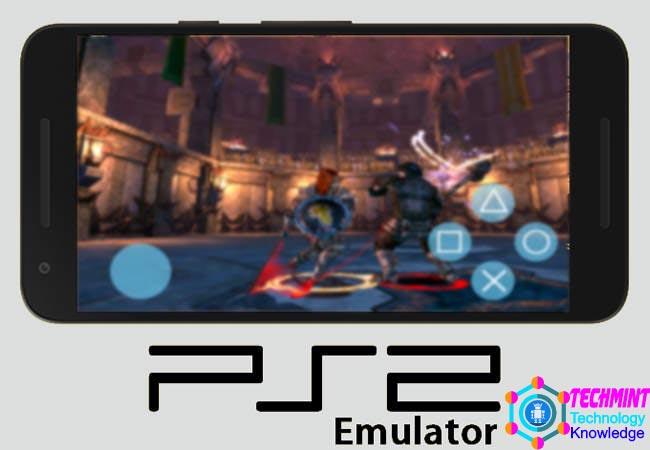 Still, from the same developer, the PS2 Emulator is actually the first series of Robert K.'s output before the "New" series.
So you could say, this one emulator has almost the same specifications and features as the emulator afterward.
Although it is an old series, the PS2 Emulator is in fact also compatible with Android smartphones such as the Samsung Galaxy S9.
So, make sure the PS2 Emulators for Android & PC is one of the options for playing your favorite game.
Download PSE Emulator
4.
PPSS2 Golden (Golden PS2 Emulator)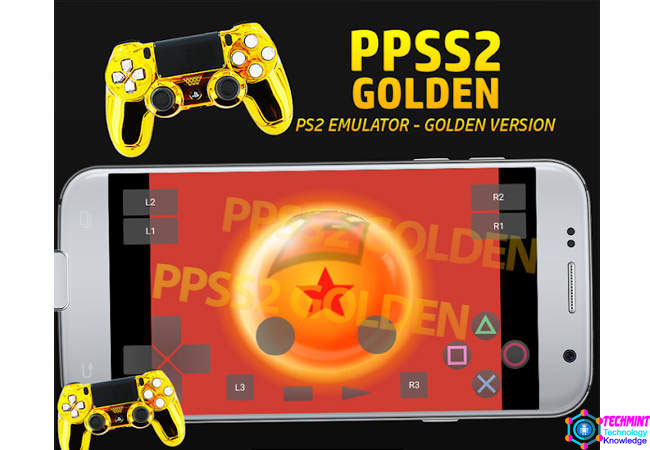 PPSS2 Golden is also an emulator that can realize your longing for playing PS2 games.
Claimed to be able to run 90% of the games on the PS2, PPSS2 Golden also has various advantages such as guidelines, ease and comfortable to control, and color themes that can be replaced as you, please.
Emulator created by the PS2 Team Emulator is compatible with 80% of existing Android smartphones.
Download PPSS2 Golden
5.
DamonPS2 Pro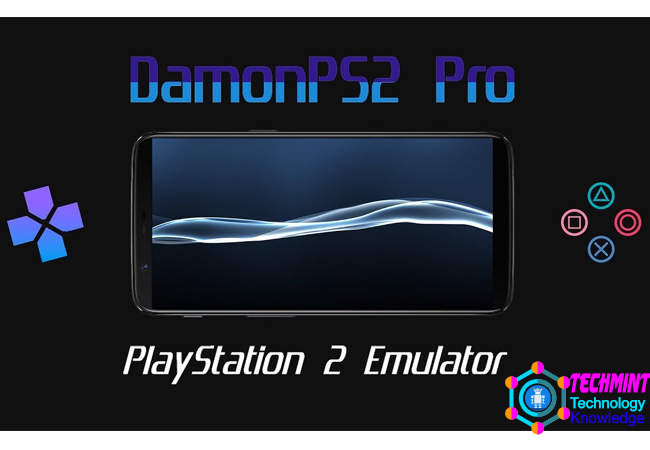 DamonPS2 Pro doesn't need to doubt that it is one of the best PS2 Android emulators, even premium. This emulator is claimed to be the fastest when compared to other emulators.
So don't be surprised if you can't get DamonPS2 Pro for free.
To be able to enjoy the quality and features of this emulator, you have to pay Rp. 139,999. It's quite expensive indeed, but for you true gamers who miss playing your favorite games on PS2, the price is still quite okay.
Just look at the superior features such as supporting Bilinear Texture Filtering, Widescreen Game and Gamepad HID which other emulators do not necessarily have.
PS2 Emulator for PC / Laptop
Maybe you will not feel satisfied playing PS2 games on HP because of the small screen size. In addition, the absence of physical buttons also reduces the excitement of playing games.
You don't need to be discouraged, because now there are many PS2 emulators that allow you to play PS2 games through your laptop or computer.
How to do? Just follow the steps below!
Download Supporting Applications
If you want to play PS2 games, of course, you have to prepare several applications,
first gang. Here, you can download the supporting application below!
How to Install a PS2 Emulator on a Laptop
Have you downloaded all the supporting applications? If so, then what you need to do now is to follow the step-by-step method of installing it as TechMint wrote below.
Step 1: Open the PCSX2 application and install it like you installed the application in general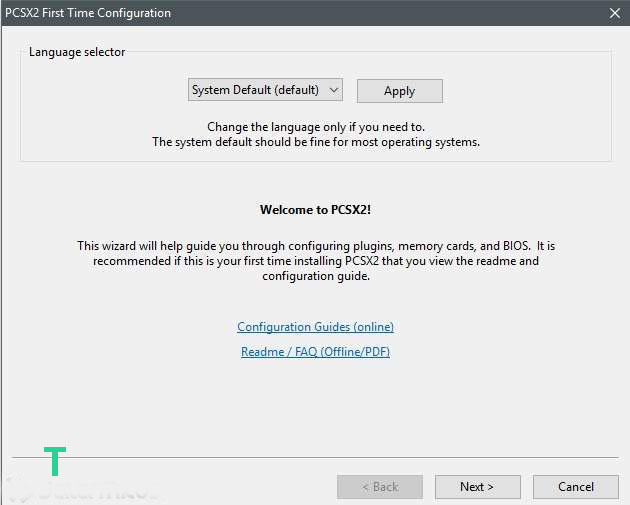 Step 2: If you plan to use the keyboard as your controller, select the Configure menu in PAD. If you use a PS2 or other controller, you don't need to set it.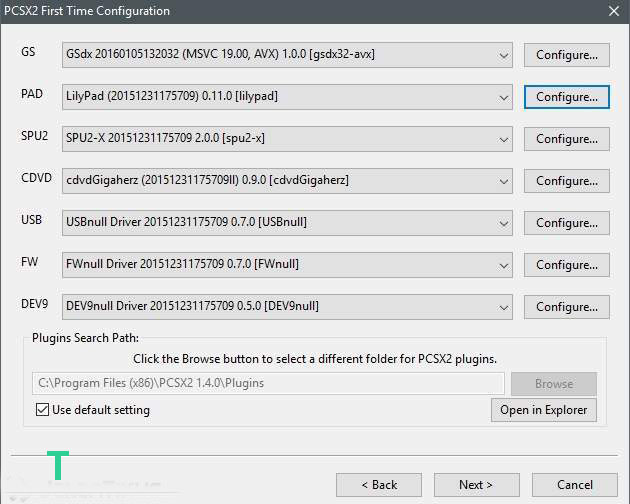 How to Construct Bios on a PS2 Emulator
After you have finished installing the PS2 emulator, you also have to make Bios settings. The trick is easy, just follow the steps below.
Step 1: Extract the Bios PCSX2 file that you have downloaded (you can use applications like Winrar) to the desired destination folder.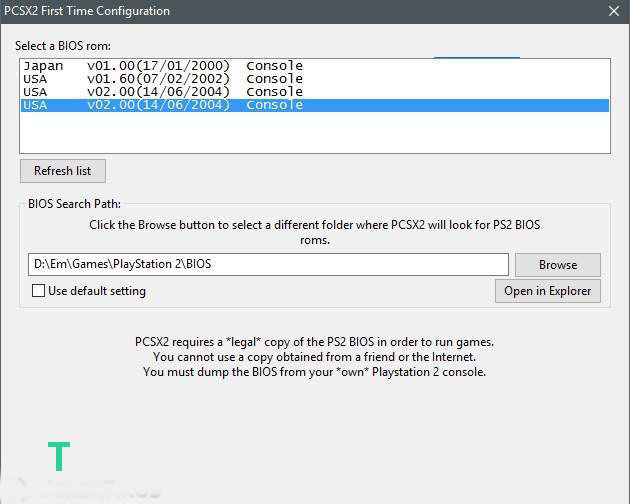 Step 2: Click Browse in the Bios selection menu, look for the bios file that you have placed in the previous folder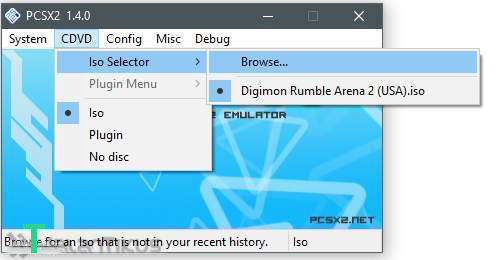 Step 3: Click the Refresh List after finishing finding the Bios file. Select the Bios PS2 you want.
How to Select and Play ISO PS2 Game Files
Step 1: After you have downloaded the PS2 games you want to play, you can open the CDVD menu, then select the Iso Selector.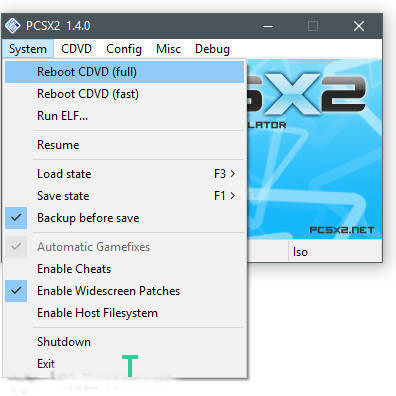 Step 2: After that, you will search for the ISO file of the game that you have downloaded. Here TechMint will try to play one of the legendary games on the PS2, the Digimon Rumble Arena.

Step 3: Next, select the System menu then select Reboot CDVD. The game will automatically run
Website to Download PS2 Game ISO Files
You are confused about where to download PS2 games to play? TechMint will give you 5 recommendations from trusted sites to download PS2 game ISO files.
1. Coolroom
The first TechMint recommend for you is coolroom.com. On this site, there are lots of PS2 games that are ready to download.
Not only PS2, but this site also provides various ISO files from other consoles, such as Game Boy Advance, PlayStation 1, to PlayStation Portable.
How to Download PS2 Games in Coolroom
Step 1: Open the coolrom.com website then select Sony Play Station 2 in the Emulator menu.

Step 2: Select the game you want, press the Download Now button.
2. Portalroms
If this site is suitable for those of you who like to download Torrent files. There are so many types of games that this site has, including PS Vita games.
How to Download PS2 Games on Portalroms
Step 1: Open the portalroms.com site, select the PS2 lali menu, click ISOS …

Step 2: Select the game you want to play, click the link next to Download Link.
3. Romansman
The last site that you will recommend for you is romsmania.cc . The collection of games contained on this site is indeed not as many as other sites.
However, famous games like Dragon Ball Z – Budokai Tenkaichi 3 can be downloaded and played on your laptop.
How to Download PS2 Games on Portalroms
Step 1: Open the romsmania.cc site and select PlayStation 2 ROM.
Step 2: Select the game you want to play, click Download.
Step 3: There is a More Options button under the download button. Select Download Browser to download it without additional applications.
The Final Word
That's the PS2 Emulators for Android & PC gang that you can play both on your cellphone and laptop for those of you who miss and want to reminisce with your favorite PS2 games.
You who want to immediately try the emulator above, what PS2 games do you really want to play on Android? Tell TechTanker and submit it in the comments column.