How to Register a Whatsapp Account without a Mobile Number –  The Whatsapp messenger application is very popular now. Because of the growing popularity of Android and iPhone types.
With the Whatsapp application on your phone, you can stay in touch with friends and family. You can also make various Whatsapp Groups share different things between different types of people.
Use Whatsapp to share images, audio, videos, etc. with your friends. WhatsApp has now become a common application used by all smartphone users.
Because everyone of all ages can easily use and understand Whatsapp features. Want to use a Whatsapp account without a cellphone number?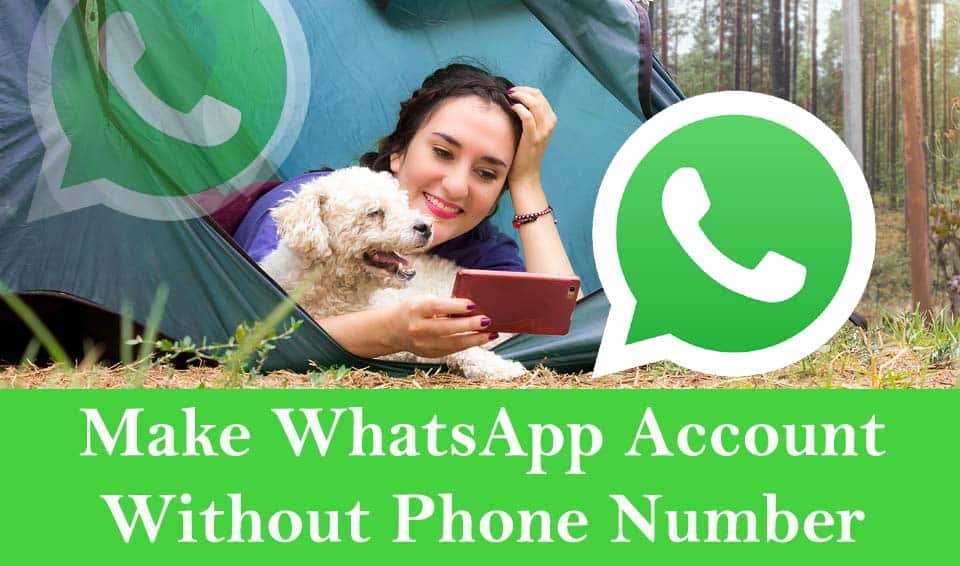 There are several tricks and tips for Whatsapp. But of all that, one of the most famous tricks I like best is making a Whatsapp account without any phone number or SIM card. As a person, you can easily see your WhatsApp id if you have a number.
So, if you want to use Whatsapp without a telephone number. So you don't need to worry because this article will explain how to make Whatsapp without a telephone number.
How to make Whatsapp without a cellphone number
Before using these Android WhatsApp tips, you need to install an application called Primo.
This application is available for many platforms such as Android, iOS, Windows, to MAC. You can download it and search for it on Google.
Open Primo and do the process of registering for a new account. All we need to do is choose a username and password.
Now go to Primo and enter the menu, where we will find the cellphone number.
Now, use a special number to verify your WhatsApp account.
Select the "call as verification" method to get the verification code. Wait for a while and will display incoming calls from WhatsApp.
Listen carefully to the code, record it, and enter the numeric code into the verification field.
Now you have successfully verified your WhatsApp account without a telephone number and now WhatsApp without a SIM Card is ready for you to use!
How to register Whatsapp without a cellphone number (second method)
TextMe Application You can use this Android application to verify your Whatsapp account with US Numbers without using your phone number. With the steps below.
First of all, you must download and install the WhatsApp application on your mobile. If you have, run it.
But if you are a long-time WA user, you must delete your old WhatsApp account and download and reinstall the application from Play Store WA again.
The next step is to enter your name and verify your telephone number. But this time you don't need to enter your telephone number.
But instead, you have to verify your telephone number in another way. That is by downloading the TextNow application.
The TextNow application will give you a unique number that you can enter into WhatsApp to verify your phone number.
Then open and run the application, and complete the setup process. After the setup process is complete, you will get a TextNow special id number and copy this number.
Then open the WhatsApp application and paste the last TextNow ID number to verify your phone number.
Then click the 'Continue' button and now you will receive a verification code in the TextNow application.
Use this code and verify the telephone number on WhatsApp. WA Now you can use it without having to use your personal telephone number.
See Also: How to know if someone blocked you on WhatsApp
How to Create a Whatsapp Account Without Verifying Cellphone No.
Download and install WhatsApp on your mobile or your PC (download Blue-Stacks to access Whatsapp on a PC).
Download and install Whatsapp on your device.
Now, go to Receive SMS Online Free text, USA, UK, Germany, France, Italy (http://receivefreesms.com/), and select one no. Here I will use India Mobile Number.
Enter the number in the required field on Whatsapp. This will take you to the SMS verification page.
Now go back to Receive SMS Online Free text, USA, UK, Germany, France, Italy, and click on the number you choose to verify Whatsapp SMS verification.
Enter the verification code on the WhatsApp verification page. That's it, you're done.
Conclusion:
Of all the methods above on how to make WhatsApp without a cellphone number, I have tried it and proven successful in using it. If you have difficulty, you can ask in the comments column, Good luck !.