Need to use an Android application on a PC? Try to check the recommendations of the 22 best and lightest Android emulators for PCs and laptops in 2023.
Have you ever felt that some Android apps or games would be more optimal if played on a PC or laptop?
For example, the PUBG Mobile game is more fun to play with a keyboard or mouse.
Now for those of you who want to play games on a PC or need an Android application on a PC, here are some of the best and lightest Android emulator recommendations in 2023, for PCs or laptops.
Before discussing further, do you know what the Lightest Android emulator is?
The Emulator is a program that allows computer users to use other operating systems.
So, the Android emulator is a program that allows you to use the Android operating system on your laptop or PC.
Examples of some popular Android emulators, including BlueStacks and Nox App Player.
Best and Lightest Android Emulator for PC [2023]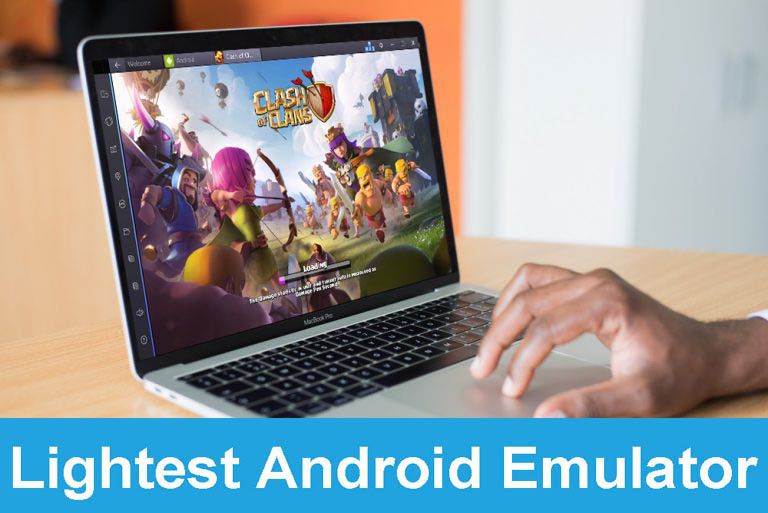 The need for gamers against Emulators is now not a question anymore. Although the HP game is intended for mobile phones, the competitive feeling in some games encourages people to search for specific software to be played for its own benefit for Emulator users. Now here is the best light emulator that we recommend for your users and gamers.
1.

Genymotion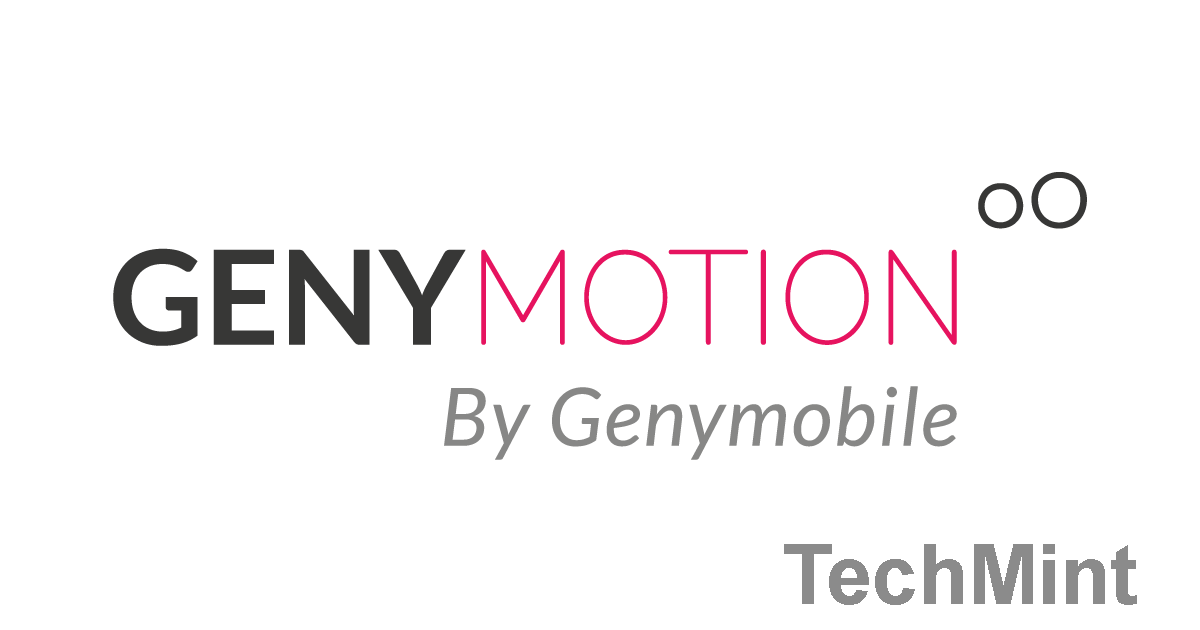 Having a pretty eclectic appearance and carefully worked out, Genymotion can be an option for those of you who work in the professional field. This Android emulator does not seem to be targeting the Casual users market.
Apart from not being free, the price of this software is priced quite expensive. At a price of 136 $ / year, this software is intended for developers or professional workers who need this software in their fields.
Not recommended for people who focus on playing games. Because the complete features of the Software are very friendly for developers.
2.

Android Studio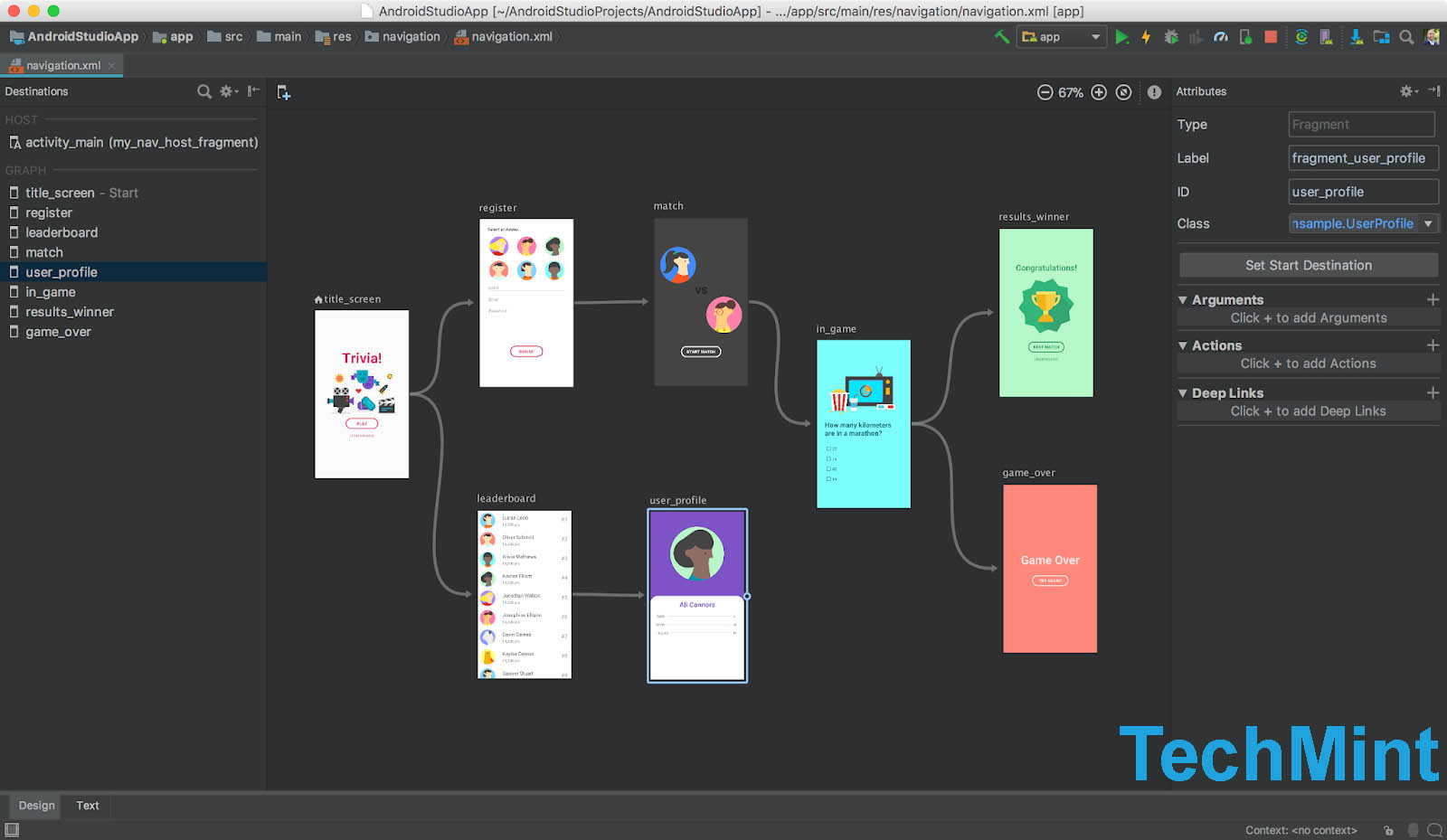 If there were Genymotion suggested for developers now there is Android Studio.
Genymotion does tend to have a more friendly interface, but Android Studio has indeed been developed as an IDE (Integrated development environment) or software to help create other software. Unlike Genymotion, Android Studio is Google's official software
Android Studio itself is not easy to run because it needs to go through several processes.
The default features presented by Android Studio are not as complete as Genymotion, but because of the free price and additional features that are quite complete, developers tend to use this software.
3.

Remix OS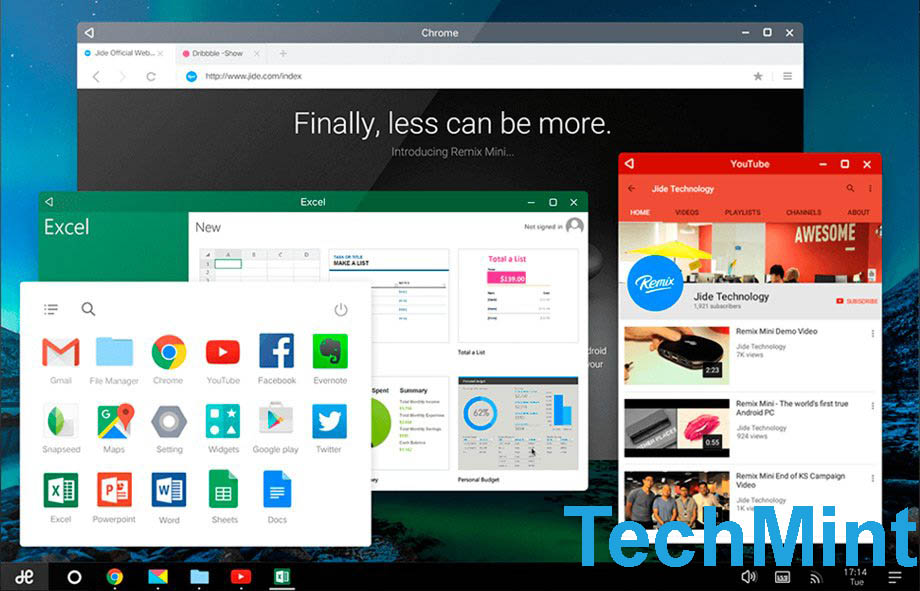 The concept of an Android emulator brought by Remix OS is actually quite different compared to most emulators.
Where we usually run the emulator on an Operating System, but on Remix OS itself, it will be an Operating System.
The operating system has a display like Android and also features like Android. If you get bored with Windows and want to see your computer look like an Android full of applications, you can install Remix OS. But Remix OS is not recommended for heavy games.
4.

ARChons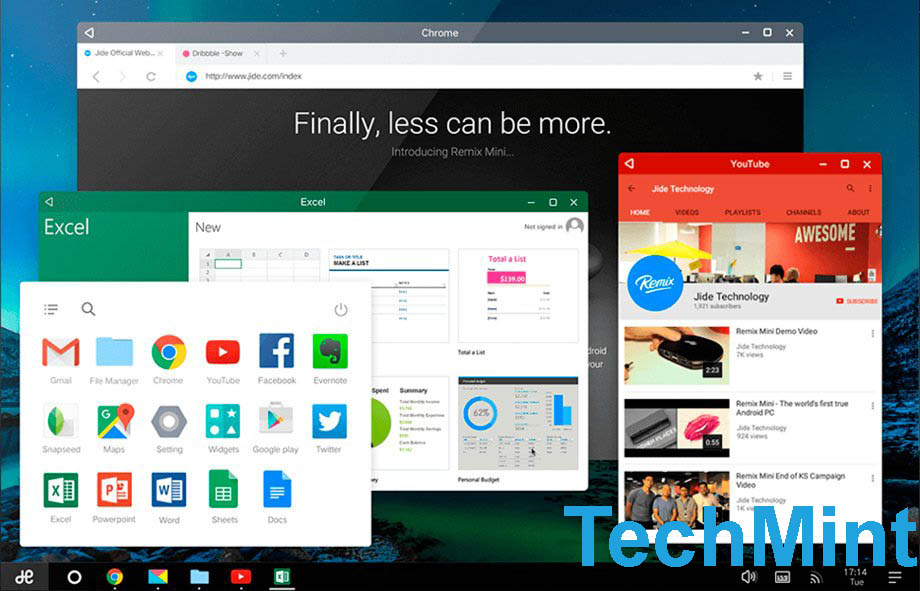 Different Android Studio different Remix OS is certainly different from ARChons. ARChons have a chrome emulator concept.
So this software itself is shaped like an extension on the Google Chrome browser. ARChons itself was born the first time when Google decided to add android supporting applications to the Google Chrome browser.
A developer from the GitHub forum finally created ARChons for the purpose of running all existing Android applications on Google Chrome.
5.

Bliss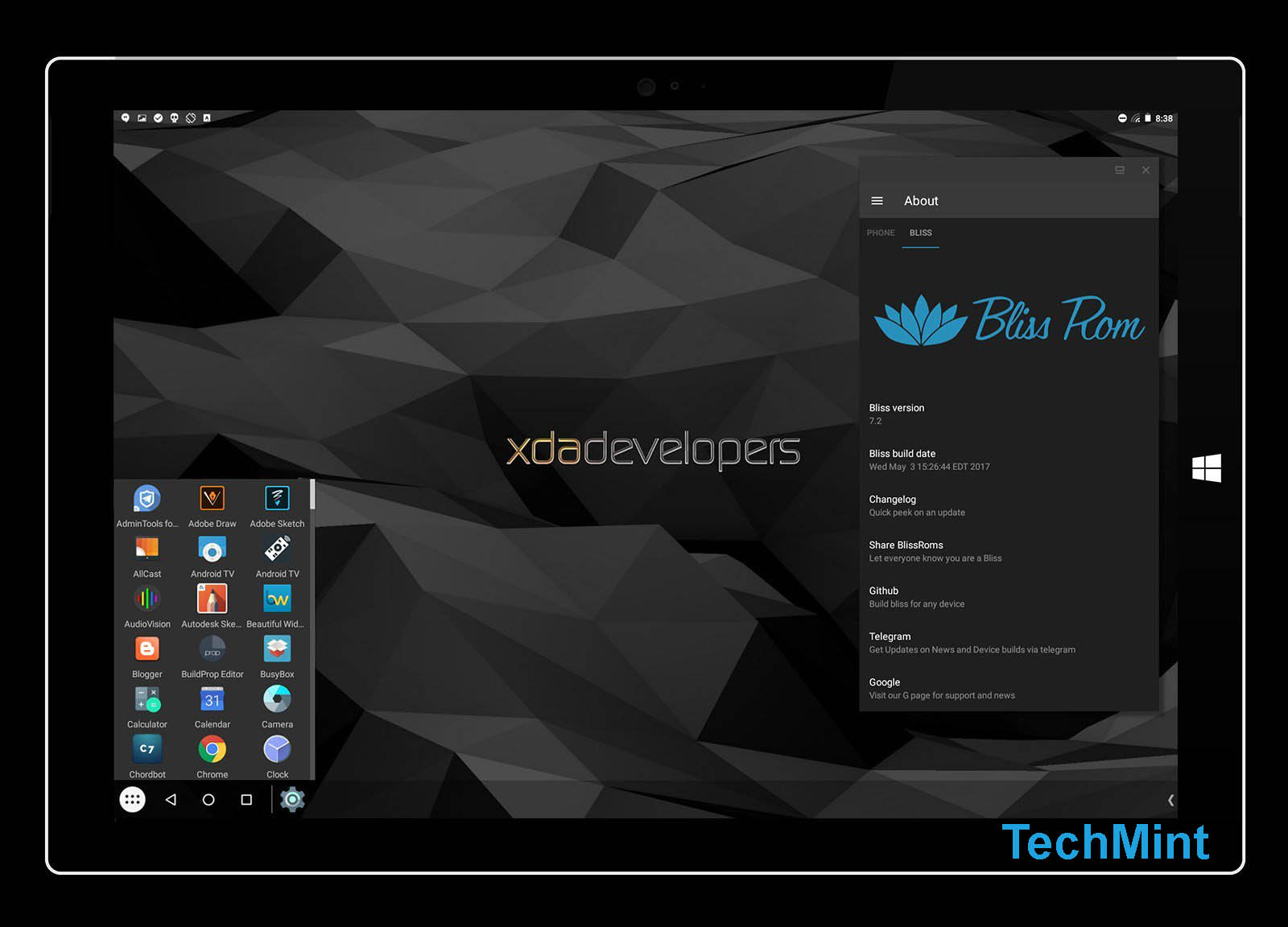 Being one of the emulators on PC certainly, Bliss has its own advantages over other emulators.
Besides Bliss comes with a built-in Play store that makes it easier for you to install the application, Bliss also comes with updates that are not available and are still supported until now.
Even so, it also supports dual boot, so you can use your windows and change it with Bliss as an Android OS display.
6.

Droid4X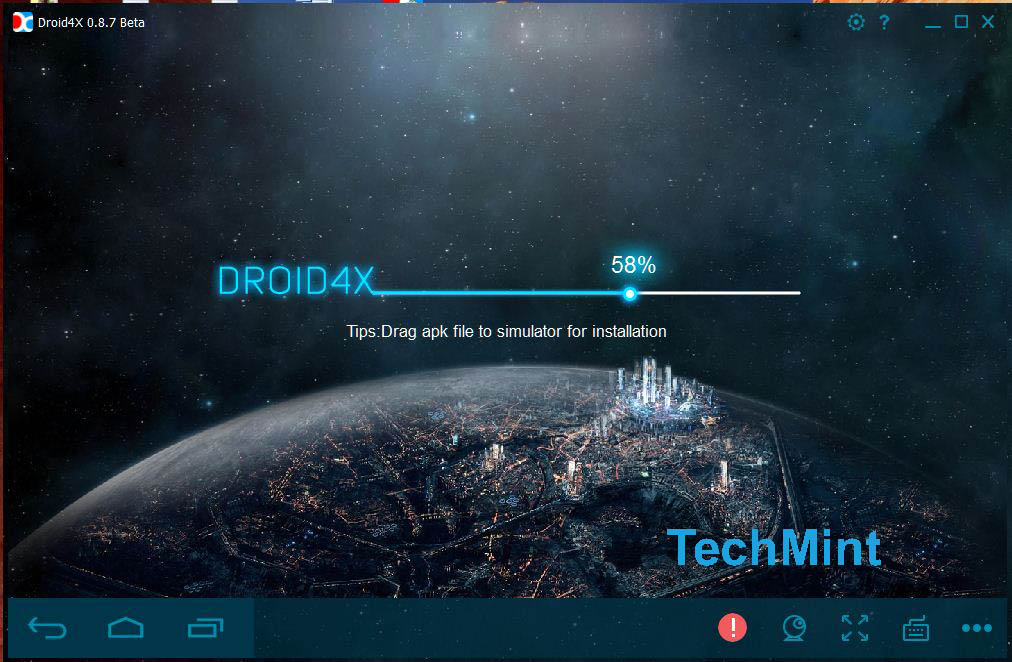 You could say it is one of the emulators that are quite light. Even though it doesn't have a good look Droid4x allows you to use standard Android features, this emulator runs stably and stays smooth compared to other lesser-known emulators.
Although not as successful as a big emulator, you can try Droid4X to play Android games on your PC.
7.

Memu App Player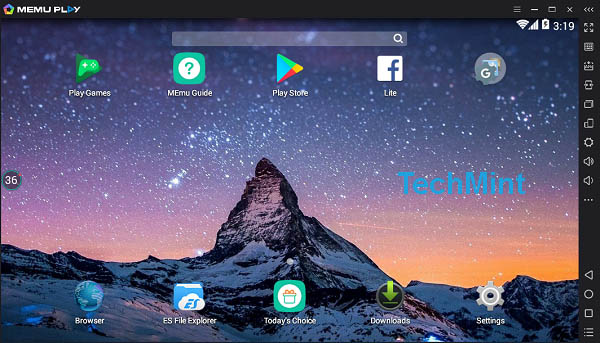 Memu App Player is an emulator that you are looking for if you want to switch from famous emulators there.
Easy, fast, and feature-rich indeed describes this emulator. User-friendly display and also quite easy to use become its own advantages for those of you who are looking for a substitution or want to move to another emulator.
8.

Tencent Gaming Buddy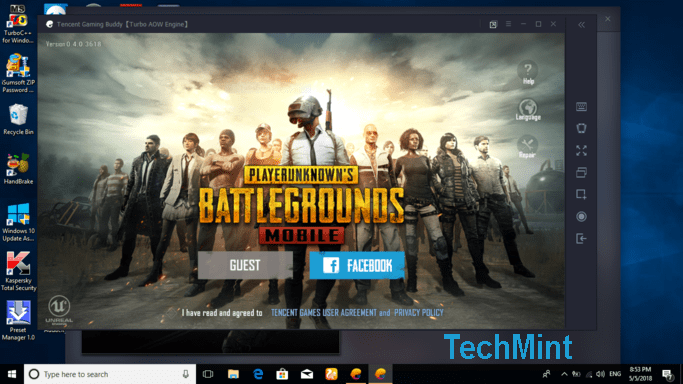 Tencent Gaming Buddy is an official emulator provided by Tencent to be able to play PUBG Mobile games stable.
This application optimization in playing PUBG Mobile doesn't need to be asked anymore, even Tencent Gaming Buddy provides easy control that is very convenient, you only need to open the application and you can automatically play the game with the keyboard normally.
It doesn't stop there, even though there is no Playstore application available, you can still play any Mobile game through Tencent Gamin Buddy.
You only need to find the application through an existing browser, download and install. Then you can play the game easily and stable.
9.

KoPlayer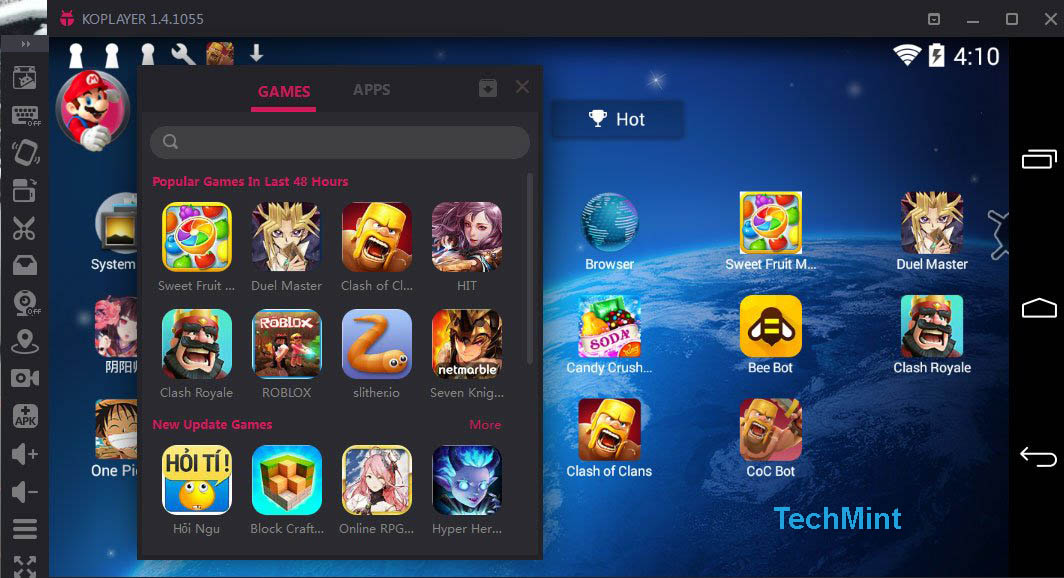 Koplayer is one of the emulators that are specifically shown to play games, the optimization they present is also not playing games.
You will feel the difference when using this emulator. KoPlayer also has a very attractive interface in the eyes.
This software also supports file managers that are different from other applications.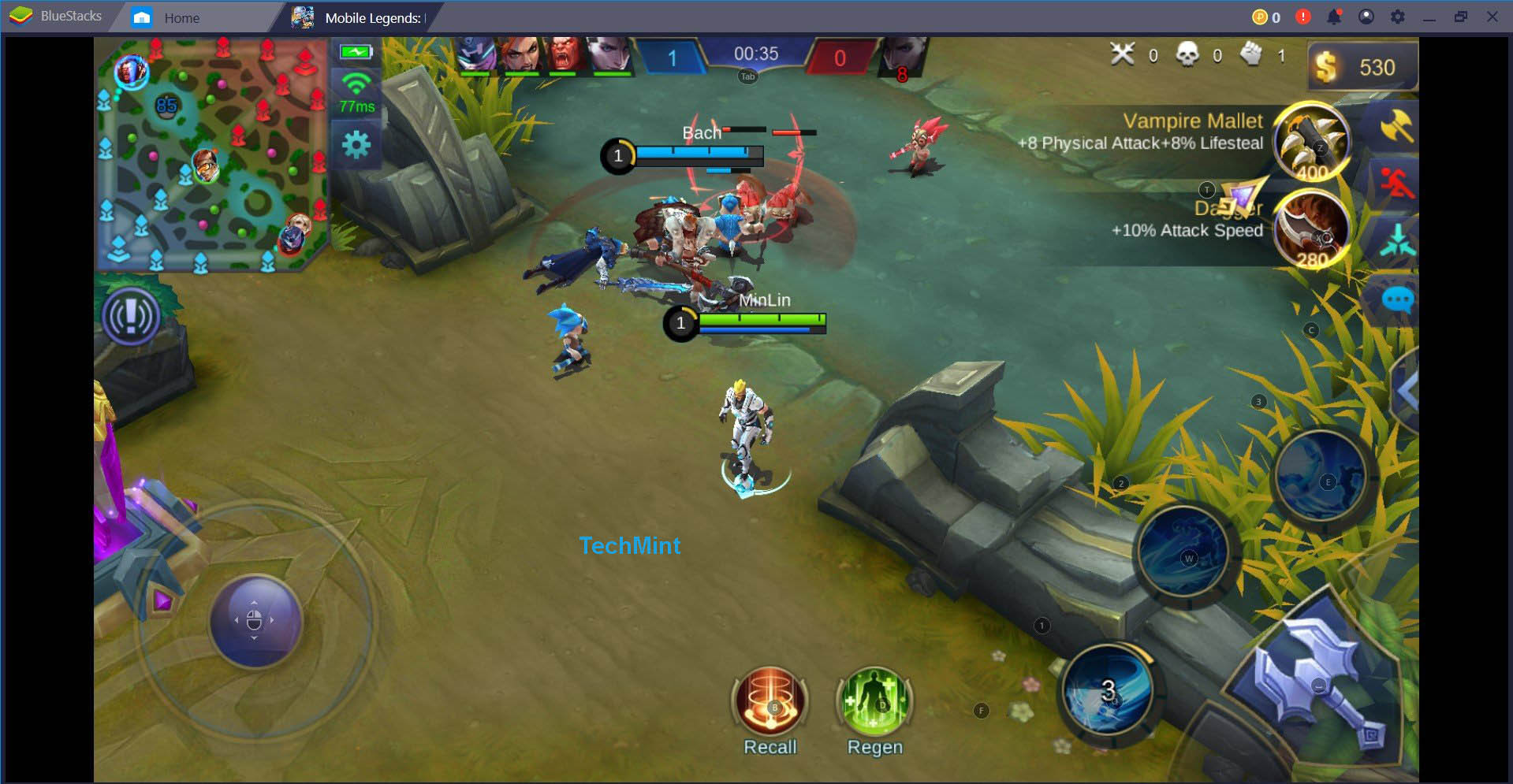 Blue Stack is already quite well known in the ears of many gamers in the world, especially India.
Comparing themselves faster than Samsung S9 doesn't seem to be a figment. Blue Stack itself is one of the emulators devoted to playing games.
Besides having a user-friendly user interface the output of this American company supports many well-known games. So you don't have to bother to adjust the controls repeatedly.
1.

NOX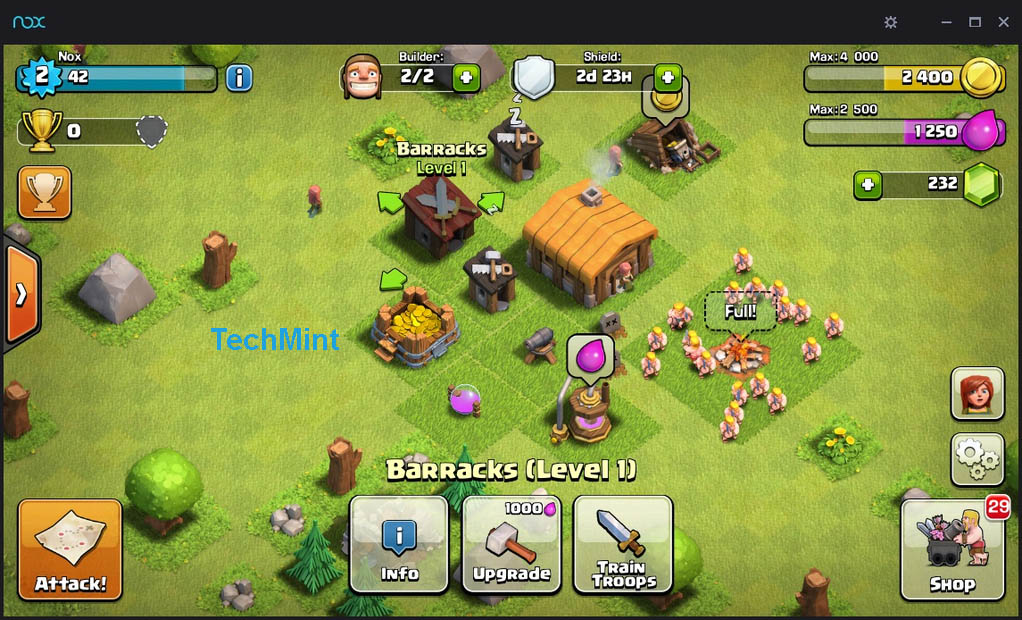 Nox is now a prima donna of many gamers, the matter of speed and optimization need not be asked anymore.
Light and high-performance Nox has become an emulator of choice for many gamers, you don't need the hassle of setting controls just like Blue Stack.
The NOX application continues to be optimized to increase the experience gained by gamers.
NOX also supports many controls ranging from, keyboards to gamepads. NOX also facilitates you to open many games at the same time, but it also has to be supported by hardware that is not minimal.
Below the Other Best Lightest Android Emulator for PC 2023
Apart from the emulator that Techmint mentioned above, there are many recommendations for the best Android applications that you can choose below.
Of course, all have advantages and disadvantages of each, according to your needs, starting from playing Android games on a PC or laptop, to using chat applications.
2.

AMIDUOS

AMIDuOS is an Android emulator that can work well for all needs, from developers and games. You can download and enjoy it for free for 30 days.

Furthermore, there will be 2 options, namely the Android version of Jelly Bean for the US $ 10 (around Rp. 130 thousand) or Lollipop for the US $ 15 (around Rp 200 thousand).
| Advantages | Deficiency |
| --- | --- |
| Works on Windows 7/8/10 | Only available versions of Jellybean and Lollipop |
| Complete features and support | Paid options with a 30-day free trial |
| User and developer support | – |
3.

Andy

Andy is one of the Android emulators that you can enjoy and download completely free.

This application will offer you the freedom to explore various Android features on a PC, from applications, games, launchers, even root access installations.
Advantages
Deficiency
Windows and Mac support
–
The user interface is like the appearance of Android
–
Full features and completely free
4.

BlueStacks 4

BlueStacks 4 is the latest development version of the most popular Android emulator at the moment.

This application itself gets full support from BlueStacks Gaming Platform, which provides a better and faster performance to support the gaming experience.
| Advantages | Deficiency |
| --- | --- |
| Support for various applications and games | Somewhat lag, especially on VGA, which is inadequate |
| Periodic updates | – |
| Running on a computer spec is limited | – |
5.

Manymo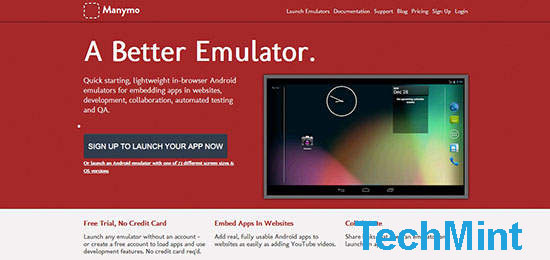 Manymo can be an attractive choice. This application does not require you to download, because this Android emulator can be used directly online.
Unfortunately, it offers payment options that are quite expensive for personal users.
| Advantages | Deficiency |
| --- | --- |
| Used online through the browser | Payment options are too expensive |
| Does not consume PC storage space | – |
Download Manymo
6.

XePlayer

Besides NoxPlayer, you also have other options for playing Android games on a PC or laptop, namely with XePlayer.

XePlayer itself supports up to millions of games to be played using the keyboard and mouse mechanism. This best Android emulator also supports Windows XP, 7, 8 to 10 operating systems.
| Advantages | Deficiency |
| --- | --- |
| Windows XP operating system supports up to 10 | Need high specifications for the best performance |
| The performance like Nox Player | – |
| Compatible with almost all applications and games | – |
7.

Windroye

As one of the lightest and oldest Android emulators, Windroye has a pretty simple look.

The lightest Android emulator can be downloaded for free with an easy installation process. Windroye is also very suitable for those of you who have limited PC specifications.
| Advantages | Deficiency |
| --- | --- |
| Lightly used in PC limited specifications | It's too old school |
| Simple feature | – |
8.

Xamarin

Xamarin has functions similar to Android Studio. This best Android emulator is indeed highly recommended for developers, both for personal and company scale.

The difference is that Xamarin can be used for other applications such as Microsoft Visual Studio.
| Advantages | Deficiency |
| --- | --- |
| Intended for developers | Need special coding skills |
| Flexibility in developing applications and games | – |
9.

Jar of Beans

The name is unique!

Jar of Beans is an emulator that uses Base Android 4.1.1 Jelly Bean and has supported Intel Hardware Accelerated Execution Manager (HAXM).

The excellent feature of Jar of Beans is that this emulator is the portable format, so it doesn't require the installation process at all, guys.

Of course, it will be easier for you who only use the Android application on the PC at any time, right? Very practical!
| Advantages | Deficiency |
| --- | --- |
| Portable support without the need to install | Only supports Android 4.1.1 Jelly Bean |
| Fast performance | – |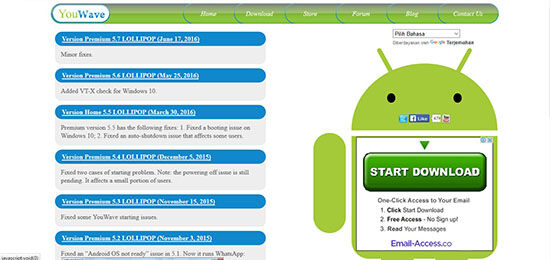 Just like Windroy, YouWave is also one of the oldest Android emulators.
For the free version, you will only get the Ice Cream Sandwich version. Meanwhile, for the Lollipop version, you have to pay US $ 29.99 (around Rp. 400 thousand).
But, because this is a lightweight Android emulator, YouWave is suitable for those of you who have a PC with old school specifications.
| Advantages | Deficiency |
| --- | --- |
| Light and compatible on many PCs | Limited features |
| Windows XP / Vista / 7/8/10 support | Only up to Android Lollipop (paid) |
| – | Limited gaming capability |
10.

LeapDroid

LeapDroid is one of the Android PC emulators that was once acquired by Google. This emulator brings Android 4.4 KitKat with keyboard mapping support for playing games.

When you first install, you will also get the option to download popular games such as Clash of Clans and Pokemon GO, you know.
| Advantages | Deficiency |
| --- | --- |
| Support playing various game titles | Only support for Android KitKat |
| Easy keyboard mapping | – |
Download LeapDroid
11.

VirtualBox

Finally, you can also create your own Android emulator. All you need is to download VirtualBox and the image from Android-x86.org.

You can use this emulator to follow the tutorials that are widely circulating on the internet and must have coding skills, of course.
| Advantages | Deficiency |
| --- | --- |
| For developers | Need coding skills |
| Flexibility to make emulators as needed | – |
Download Virtual Box
Conclusion
That's the recommendation of the Gamebrott Android Emulator, there are advantages and there are disadvantages of each. Which one is better?
Certainly, adjust to your needs. Because some emulators are specifically assigned to a function.