Hi friends, AQW game lovers. This time I will share how to use le bot and also share AQW cheat or rather Le Bot AQW.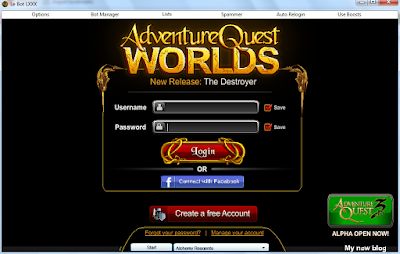 What is Le Bot?
Le Bot is a program created by someone to make it easier for AQW players in farming, quests, getting class reps, and many more functions: D. and also Le Bot is safe to use so your AQW account will not be banned.
Download Le Bot Latest Version
What do I need to use Le Bot?
Internet connection
Adobe Flash Player Active X (to avoid Failed to Load Flash Player error)
The usual Adobe Flash Player
Any version of Le Bot depends on the need, click here for the latest version of Le Bot
How to use Le bot?
1. We open Le Bot which we have downloaded, then if the tab appears as shown below, we click dismiss all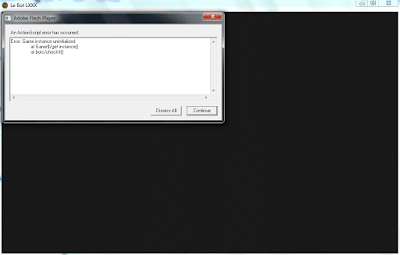 2. Enter your Username and Password (Le Bot is not a phishing program so your account/char is still safe even though you don't log in directly on the official website so don't worry)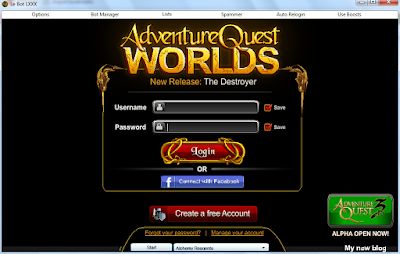 3. Then select the server like entering the usual AQW
4. After entering Battleon we click the options button we uncheck the private rooms box so as not to mess yourself. if you want to go solo or solo then leave it checked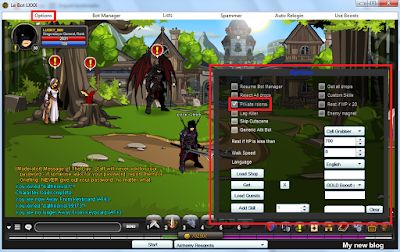 5. Then click under a gold or next to the start button, then we select as needed and click Start to run Le Bot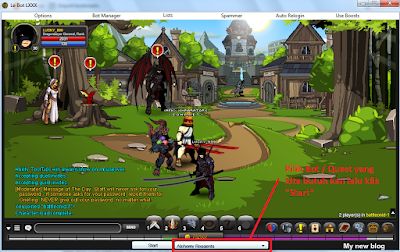 6. Don't forget to activate the Auto Relogin feature so that if you DC or Disconnect you can connect automatically with the server. The method is to click Auto Relogin then select the server and check the auto-login section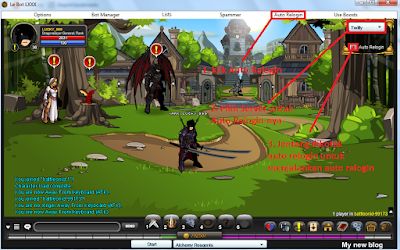 7.Happy Botting, just wait until it gets the results you want
So many articles from me, hopefully, it will be useful for all readers. If you have questions, you can contact me or ask in the column provided.