In this article, techtanker will share How to Remove Watermark from Filmora permanently.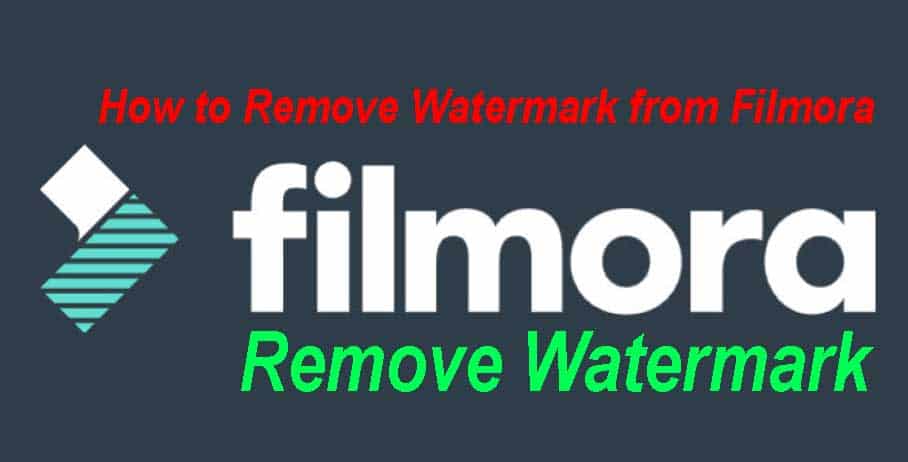 Video editing applications are currently available a lot, either free or paid applications. Usually, by using a free video editing application we will get a waterpark on the video that we have finished editing.
Of course, this is quite annoying for a more perfect video display. Therefore, many of us want to use a video editing application without having to be accompanied by a watermark.
One of the famous and popular video editing applications is the filmora video editing application. Filmora is a video application for PC.
Filmora is used as an option for video editing applications because it can be said that this application is a fairly lightweight application.
This is because the Filmora application does not take up too much RAM compared to other video editing applications on other PCs.
Also Know:
Filmora or Wondershare Filmora is an application that is suitable for you to use for starters if you want to learn video editing or even for those of you who are professionals in video editing. Because this application has provided lots of premium features that you can use.
However, there are many videos available, so the number of features available is a little doubtful because this application still uses a watermark on the finishing of the video.
So that many people want to know how to remove watermarks so that the video display becomes more perfect.
How to Remove Watermark from Filmora Without Application
We as video editors will certainly feel uncomfortable if our video already has a watermark. Actually, there are still other video editing application options that don't have a watermark.
But of course, people have different choices, especially if we feel comfortable using the tools available on Filmora. Actually, we can do the way to remove the watermark on Filmora by registering it.
In this review, we will try how to remove watermarks on Filmora without having to use a third-party help application. For that, see the steps to remove the Filmora watermark as follows.
The first step you have to do is to open the Filmora or Wondershare Filmora video editing application
Then then you can enter the main menu or main view of the Filmora application and select Full Feature Mode
After that, you can select the registration code that you already have and then enter it on the Register menu by copying it along with the licensed email as well. On the Registration Menu, there are columns available.
Then the registration code that you have can be entered in the column that is already available.
From the last step, all you have to do is select register. And the end results when you render your video no longer has a watermark.
Filmora Registration Code 2021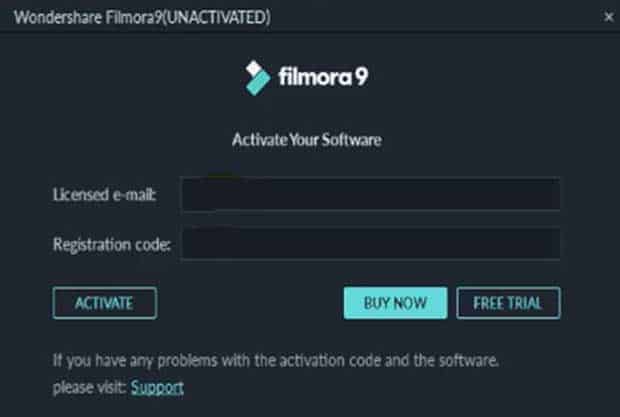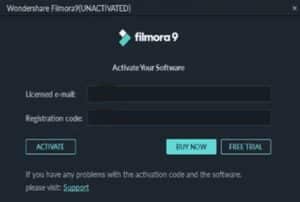 In order to be able to carry out the steps described above, we know that to remove the watermark on the application you can do the registration.
Well, here are the registration codes that you can use so that while waiting for the video rendering results, you no longer get a Filmora watermark.
Activation of Filmora Windows
Activate Filmora Mac
[email protected] = 1C670A76D88EAA0945B8762F4B4A2B1A
You need to know that if it is replaced using the above, which is copying the registration code, the device you are using, such as a mission or laptop, must not be connected to an internet network.
Therefore, you can first turn off the internet connection while you are doing the video editing process until the video is successfully rendered.
How to Activate Filmora without Registration
Besides using the key, we can activate Filmora without the need to use a license code. Here are the steps to get rid of the Filmora logo on videos for free.
Download File
Download the file above
Copy and paste the files above into C: \ Program Files \ Wondershare \ Filmora9
Then open the Filmora application
The steps above are easy enough to activate the Filmora application for free, can apply to the Filmora 9 application.
How to Disable PC Internet Connection
Because you are not allowed to have an internet network to do the steps above.
Therefore, it is rare to anticipate it by weaving an internet connection on a PC or laptop. You can disable internet connection in the following ways.
Select the wi-fi network icon or network internet Access on your PC.
Then after that enter the open network and sharing center.
After that, select Change adapter settings.
And the last thing is you just have to disable the internet and select disable.
Alternatives: Plug in LAN Cables / Turn off WiFi at a discount / Use Airplane Mode.
How to Activate Filmora Permanently
If you are doing the editing process using the Filmora application or your laptop is still connected to the internet network, you will return to the free version of the Filmora application.
This is because the application can detect that the activation code used is an activation code that is not officially issued by their party.
Therefore, the steps above can be done without using an internet connection so that the video rendering process can run smoothly.
However, Filmora users who are in the editing process do not always need an internet connection, because it is possible that an internet connection is needed to browse and search for editing materials.
So to overcome this we can block the Filmora host using the Windows default firewall. The following are steps you can take so you can activate Filmora permanently.
1. Enter Control Panel
The first step you need to do to make the Filmora application get permanent activation is to enter the Control Panel. The way you can do to enter the control panel on a PC is to click Start and write Control Panel.
2. Enter System and Security
Next, you need to make changes to the settings in the upper right corner which initially View by to Category and click System and Security.
3. Open Windows Defender Firewall
After that, please select and click Windows Defender Firewall so you can enter the firewall settings
4. Open Advance Settings
Then later you will enter the main page of the Windows Defender Firewall. After that, all you have to choose from the many options on that page are Advance Settings.
5. Open Inbound Rules
After you click the Advance Setting option, you will enter a new page, and please select Inbound Rules and also select New Rules.
6. Select Filmora File
The next step is to select and click on Programs. S elanjutnya later you will go on display pages you choose, and at This program path, you can choose Browse and locate the file Filmora.exe. These files are usually located in the C: Program Files \ Wondershare \ Filmora folder.
If you have found the program file, then press the Next button.
7. Block Connection
After that, you can provide activation for Block the connection to be able to activate permanently on the Filmora application even though you are on an active internet network.
If so, then you can press the next button to continue the next process.
8. Block Domain, Private, Public
For the next display, it is recommended to check all the available options in Domain, Private, and Public. Then click the Next button.
For the next part is to provide a name in the column provided. If you have click the Finish button.
Conclusion
By using the steps described above, you don't need to constantly have to disable the internet network when you are doing the video editing process using the Filmora application.
Because an internet connection is usually needed during the editing process to browse for materials or other creative ideas. That way you can get video editing results without a watermark by removing the Filmora watermark permanently using the steps described.
Actually, for an instant method, you can give premium appreciation to be used as a way to get rid of the Filmora watermark, not all have peaceful thoughts.
Therefore, you can use the method of removing the Filmora watermark above to minimize expenses.
FAQ
We summarize some of the most frequently asked questions in this article.
Is filmora paid?
Paid for special features and not available in the free version.
Difference between Paid and Free Filmora?
Filmora paid without a watermark, while free has a watermark and paid has special advantages.
How to get paid filmora?
Can get it in online stores at low prices, such as in Tokopedia and others.
That's enough explanation that can help in removing the Filmora watermark on videos easily. If the thing you want to ask can be in the comments column.