How to Play Wii U Games on PC and Settings of CEMU – For those of you who want to play The Legend of Zelda: Breath of the Wild, Xenoblade Chronicles X, or Pokken on your PC / Laptop, Mimin has good news, because today Mimin will share how to install and set the Wii U emulator, CEMU.
Then what is the history of CEMU's development? CEMU was originally created by 2 people and the first emulator release was done on October 13, 2015.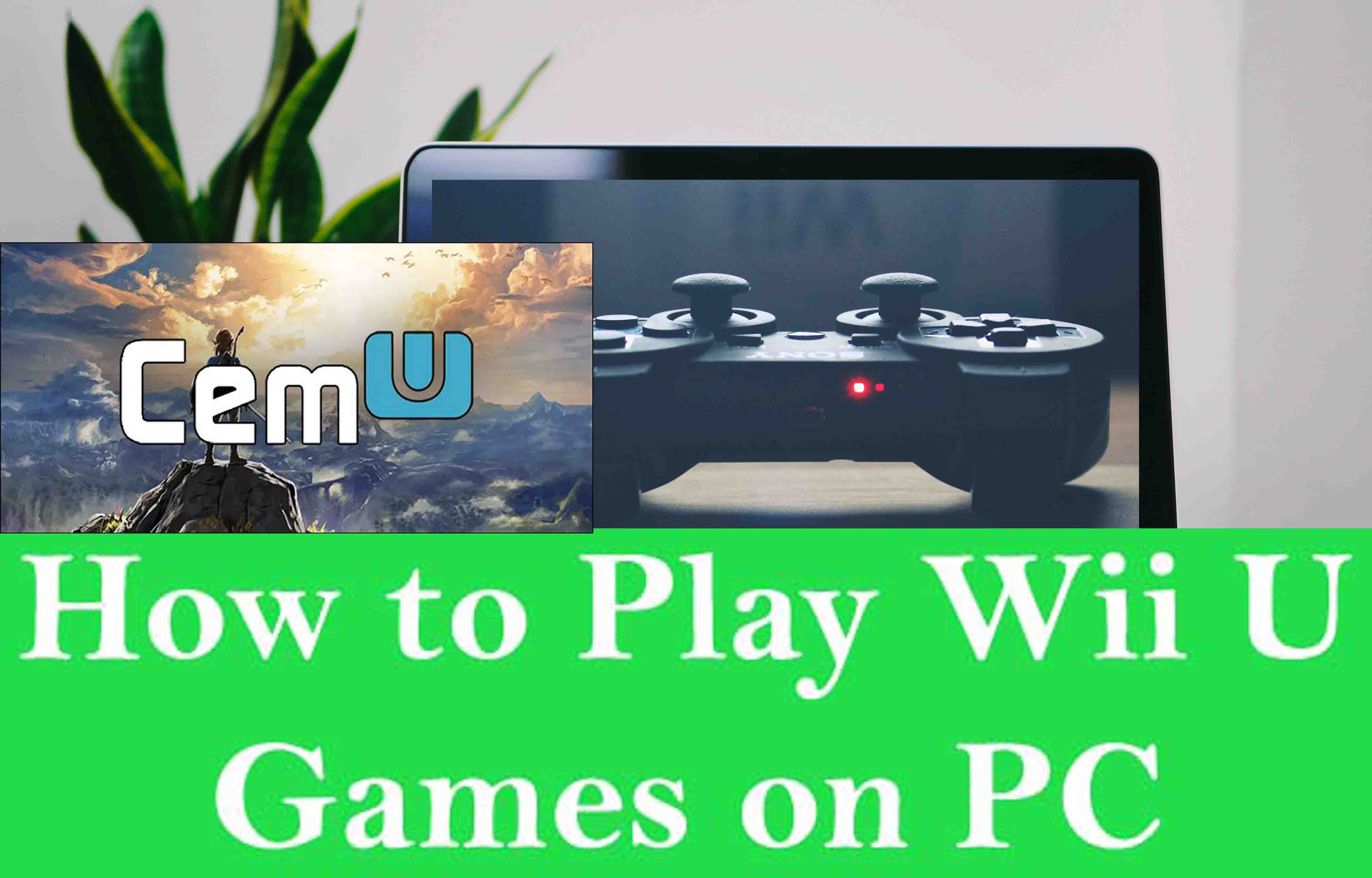 Although the development age is still relatively young, which is 2 years, for the size of the emulator, CEMU can already play some AAA games with full-speed conditions (of course if your PC is yes) CEMU itself gets regular updates every 2 – 4 weeks and is the only 8th generation console emulator (PS4, Xbox One) that can run games, where until now there have been no significant developments in the PS4 and XBOX One emulation processes.
Well, let's just take a look at the steps in installing and setting up CEMU:
Minimum PC Specifications:
Windows 8.1
i5-2500k @ 4.8 GHz (Overclock)
Gigabyte R9 290X Windforce
2x 4GB RAM
1TB HDD
128GB SSD
See Also: 50 Best Wii U Games You Can Play All Of The Time
System Requirements for Play Wii U Games:
Windows 7 (x64) or usually
OpenGL minimum of 4.1
RAM: minimum 4 GB, 8GB recommended
Microsoft Visual C ++ 2015 X64 Redistributable: vc_redist.x64.exe
Graphics Card: AMD / NVIDIA. Intel Graphics Cards are not supported and are likely to experience visual problems.
Update (1/29/2018): The use of memory on the Intel HD Graphics Card is expected to decrease by 50% in CEMU v 1.11.4
Update (3/3/2018): FPS in the Legend of Zelda BOTW Game (CEMU 1.11.5) increased by 5-10 FPS
Installation Steps :
1. First, download Cému link THIS
2. After the download is complete, extract CEMU to the folder you want.
3. Then, download Cému Hook in link THIS
4. Extract the CEMU Hook Folder into the CEMU Folder
5. Then download Graphic Pack Sponsored THIS
6. Then, Extract the Graphics Pack file that you just downloaded in the graphics Packs folder that is in the CEMU folder, if there is no folder named graphics Packs then extract it there.
7. Congratulations, you have finished installing CEMU !!
8. Don't forget your contact settings in Options> Input Settings
9. Then you can activate the Graphic pack that you have downloaded in Options> Graphics packs
10. If you want an application to update the game, you can download MapleSeed here
Tips & Tricks
If your computer/laptop is not strong enough, you can try downloading graphics pack to make the resolution of the game you play to be lower to reduce lag and increase FPS when playing
Using excessive graphics pack can make the game slow/lag if your computer is not too strong
GPU buffer cache accuracy should be set to Medium
To run the game, Click File> Load> [Game Title Folder]> Code> yyyyy.rpx
Conclusion:
Well, that's it, tips for a quick way to install the Wii U Games on PC or Wii U emulator (CEMU) on your Laptop / PC.
If you experience a problem or want to ask, please leave a comment in the comments column! For information about Android, Emulator and PC Security, always visit TechMint.