Messaging applications such as WhatsApp, Viber, Kik Messenger, Kakao Talk, Line and Blackberry Messenger which are launched for Android and iOS devices seem to be very popular right now.
Because of its popularity, it certainly occurred to you to run it on a computer device such as a PC or laptop right?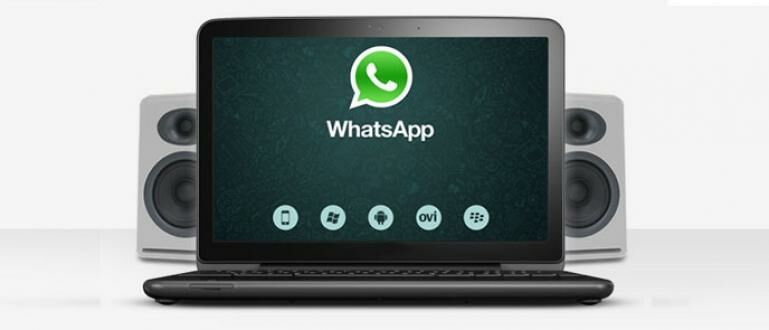 Some services such as Viber and Line have a desktop version that you can install on a PC, but most mobile messaging applications do not have these facilities.
Because it is still related to software/software, then actually you can manipulate the application so that it can be used on a Windows PC.
One popular messaging application that does not support PCs is WhatsApp. Here, TechMint will give tips on using WhatApp on a Windows PC.
Install Bluestacks
Bluestacks is an Android emulator. Broadly speaking, Bluestacks is the best solution for running Android applications on Windows.
If you use Windows 8, of course, the experience of using an Android application on Windows is getting more fun, because of the touch screen support.
First, download Bluestacks and install it on your computer. Bluestacks is also available for Mac, but currently, techtanker only provides software for Windows.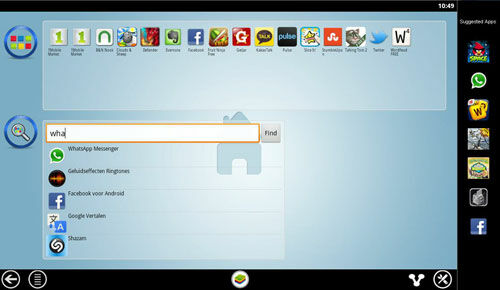 Click/tap the Search icon on the top left of the Bluestacks application. Search for the WhatsApp application.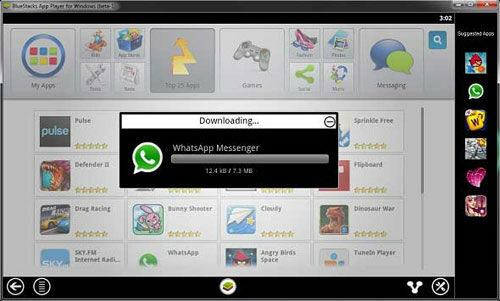 Tap the application icon and Bluestacks will ask you to create a Google account before you can install the application.
Sign in with a Google account or create a new one if you don't have one. Next, you will connect Bluestacks with a Google account so you can download the application.
Install WhatsApp on PC
After logging in or creating a Google account, you can directly install the application from Google Play through Bluestacks.
The method is the same as when downloading and installing on an Android device. Click the install button and Bluestacks will immediately download it to the computer.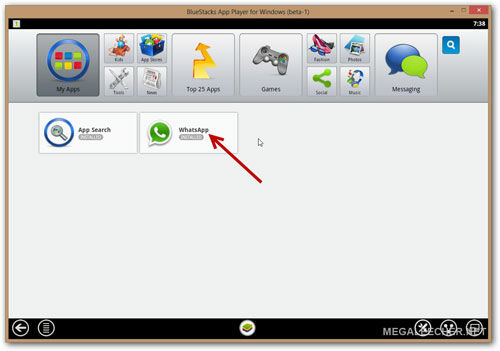 After WhatsApp has been successfully installed on the PC, click the Home button at the bottom of Bluestacks. You will find the application at the top. Click the All apps button on the right if you don't find it.
See Also: How to Hide Your Whatsapp Status Easily
Run the WhatsApp Application on PC
After running the installation process, then you can run the WhatsApp application and make the basic settings needed.
First, enter the telephone number you use. You can use your mobile number or house number.
WhatsApp still considers the application to run on a mobile device, therefore, you need to wait about 5 minutes to receive the verification SMS. This process cannot be skipped.
After 5 minutes, WhatsApp will offer verification services via telephone calls. You can verify landlines this way.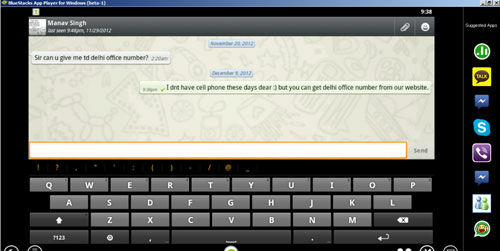 After the verification process is complete, you can use WhatsApp normally via a Windows PC or Mac. Please remember, WhatsApp is actually not designed to run on a PC, so there may be a slight error if 1 number is run on 2 devices at a time.
But there should be no problem if you use a special telephone number to use on WhatsApp on your PC.
It's easy not to install WhatsApp on a Windows PC? Please share your experience in the comment section.