How to Get Free Credit from HAGO – Playing games on an Android cellphone is really exciting and fun. Moreover, on Android, there are lots of interesting games to play, almost all of which can be played for free.
These Android games themselves can be found on the Google Play Store and downloaded from that page. The games provided consist of various interesting genres, ranging from arcade games, sports, MOBA, Battle Royale, FPS, and many others.
Apart from the Google Play Store, we also make it possible to download games from Android APK provider sites on the internet. There are even MOD versions of some games which are no less interesting to play.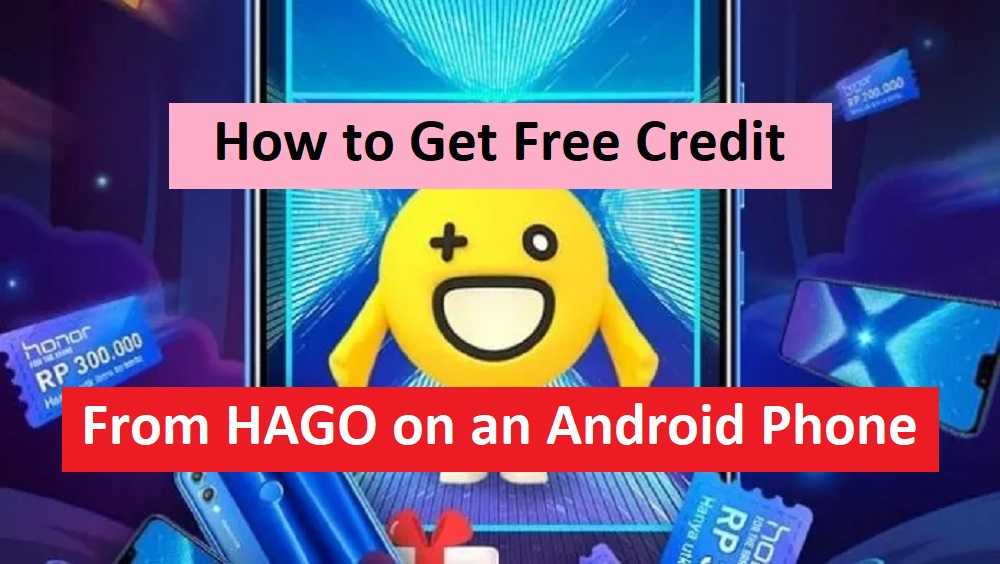 Talking about Android games, almost all games can be played for free. However, it is not uncommon for games to provide several premium features that can only be accessed by paid users.
For example, diamonds can be purchased with real money, although diamonds in this game can also be obtained for free.
Usually, users who want to enjoy all the premium features in this game choose to play the MOD version of the game. Of course, this is prohibited, and there could be a risk that your cellphone will be attacked by malware or viruses.
Some Android games are also claimed to be able to generate money, either in the form of cash, e-wallet balance or also in the form of operator credit.
One of the games that is claimed to be able to provide real income for players is HAGO. This multiplayer game provides many exciting game options in it.
We can even find new friends on HAGO by inviting other players to play together. Regarding income from HAGO, we can collect as many points as possible.
Then the points that have been collected can later be exchanged for operator credit. The following is a complete explanation of how to get free credit from HAGO that you can read and apply.
About the HAGO Application on Android
HAGO is a free application that can be found on the Google Play Store and you can easily install it on your Android cellphone. HAGO is an application that provides complete features in it.
Through this application, you can choose to play single or multiplayer games, chat online, stream games, VR, chat rooms, and enjoy music.
As for the game features in HAGO, there are lots of exciting games that can be played. If you are bored of playing alone, you can invite friends or other players to play together online.
In the game you can also chat directly with other players, this makes the game even more exciting and fun. In fact, it is not uncommon for players to become addicted to playing this game.
Live broadcasts on HAGO can also be done now, you can join thousands of other streamers on it. You as a user can also choose your favorite streamer category to watch when boredom strikes. This will be the best entertainment for you so that boredom can disappear immediately.
The latest is a feature called 3D Space which is a new space in HAGO where users can develop their 3D characters. There are more than 100 kinds of unique and cool 3D characters that you can choose and develop according to your wishes and tastes.
The HAGO application itself was developed by a developer called HAGO and has been downloaded more than 100 million times on the Google Play Store.
Meanwhile, the rating it got was 4.1 out of 5 stars, indicating that this application is quite popular with Android users.
The size of the game itself is 253MB and can be played on Android cellphones with Android OS support of at least version 5.0 and above.
How to Get Free Credit from HAGO on an Android Phone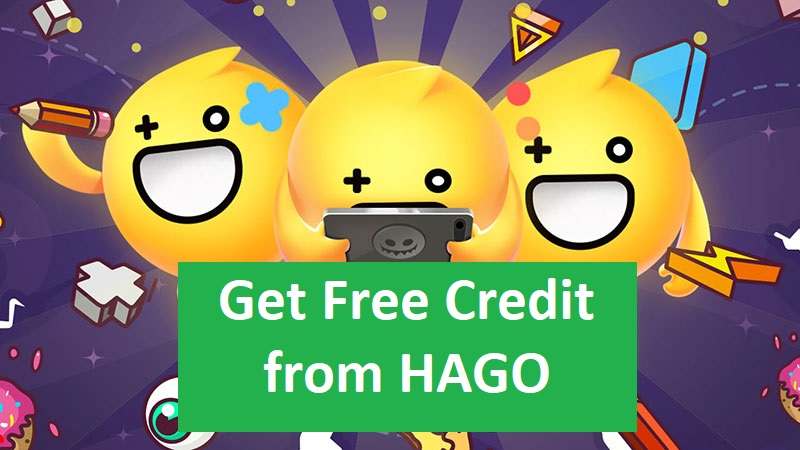 Apart from being quite fun to play, in HAGO we also make it possible to generate free credit which will then go directly to our cellphone number. The amount of credit you get certainly varies, depending on how many points you have collected in the game.
To be able to get free credit on HAGO, there are several ways you can do it. The most important thing here is consistency so that you can get credit in a short time. The complete easy way to get free credit from HAGO is as follows:
The first step is to download and install the HAGO application via the Google Play Store.
If so, now you run the application.
At the start of the application, the application will usually ask for access permission. Approve the access permission request by clicking the Allow button.
Now you will be taken to the page to log in to your HAGO account. If you still don't have an account, you can register a HAGO account first. You can register your own account using an active cellphone number.
A verification code will be sent to the cellphone number entered, then enter the code in the column provided. If successful, your HAGO account will be able to be accessed.
You have entered the main page of your HAGO account, now you can start earning money or free credit. The way to do this is simply to play the games provided in it and continue to collect as many points as possible to later be exchanged for operator credit.
Finished.
You need to know, there are several activities on HAGO that provide great opportunities to earn points which can later be exchanged for credit, including:
1. Catch Monsters
The first way to give you free credit on HAGO is by catching monsters. To catch the monster, you can use a camera, and then point the camera at the monster that is found. Catch as many monsters as possible so that your chances of getting free credit are greater.
2. Play Money Tree
How to play money tree on HAGO is quite simple, but requires patience and consistency. You have to care for the money tree from when it is small until it grows big by dripping the water of life on it.
Meanwhile, you need to find the water that is dropped first by carrying out the tasks or missions given in the game. The more water drops you give, the more free credit you can get.
3. Invite Friends to Play HAGO
Like referral programs in other applications and games, HAGO also provides an Invite Friends feature in exchange for free credit. You invite friends, relatives, or other people to join you in the HAGO game.
If you successfully invite 1 friend, you will immediately get free credit in the amount of IDR 5,000 to IDR 10,000. The more friends you invite, the more free credit you will get.
4. Coin Mall
A kind of betting game, where you need to sacrifice a certain number of points to win more points. You can later exchange the collected points for free credit.
5. Play Chicken Farm
Almost the same concept as a money tree, here your job is to look after chickens from hatching to when they grow up. You can give the chickens food so they can grow bigger. This chicken food itself can be obtained by carrying out the missions given.
From this chicken income, you will get a number of coins that can be collected in large quantities. If you have a lot, then you can exchange these coins for operator credit.
Closing
Conclusion That was the way to get free credit on HAGO Android which is easy and practical for you to apply. Don't forget to share this information on your personal social media account.