WhatsApp as the best-selling messaging media in the world, of course, must think of all solutions to reduce the risk of losing its users including helping users to back up their messages.
Do you know? Actually, WhatsApp already has a messaging backup feature that can work periodically.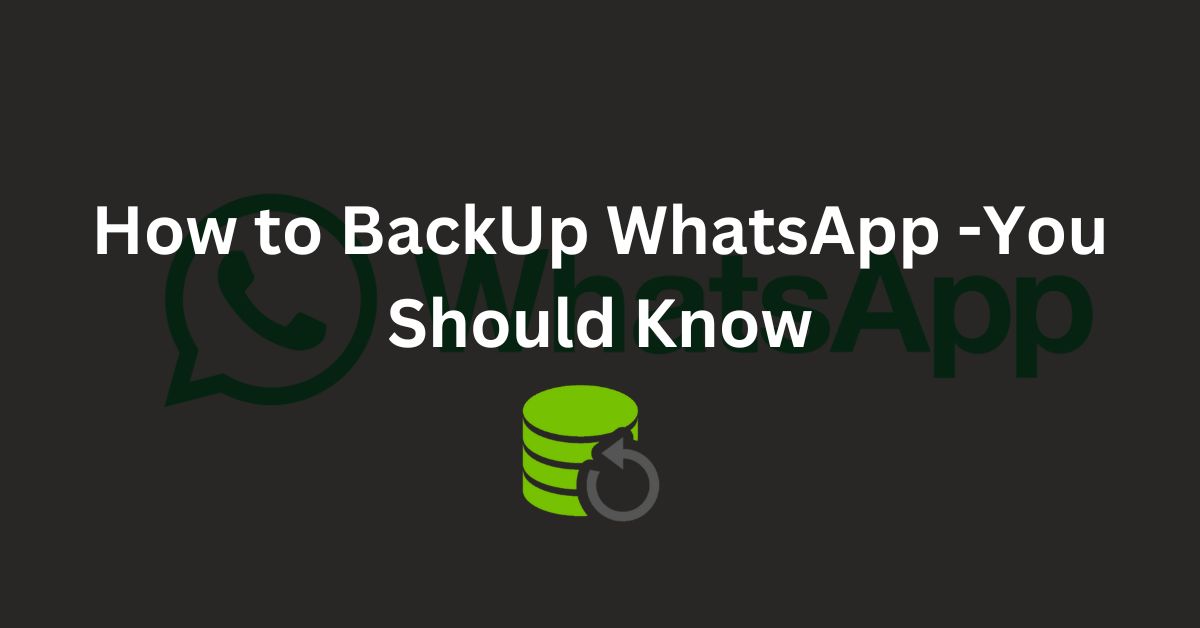 WhatsApp Backup Settings
This backup setting is located in the Settings menu (if using English ) >> Chats / Chat >> Backup Chat / Chat Backup. Actually starting a backup, let's first learn about the settings to better understand the features that WhatsApp has.
WhatsApp connects Google Drive as a storage for the results of chat backups, so backups of Chat WhatsApp require a Google Drive account. To have a Google Drive account, you need to have a Gmail account first. Don't have an account?
Look at the Google Drive Settings section, there are several options that we can adjust.
Read Also:
Back up to Google Drive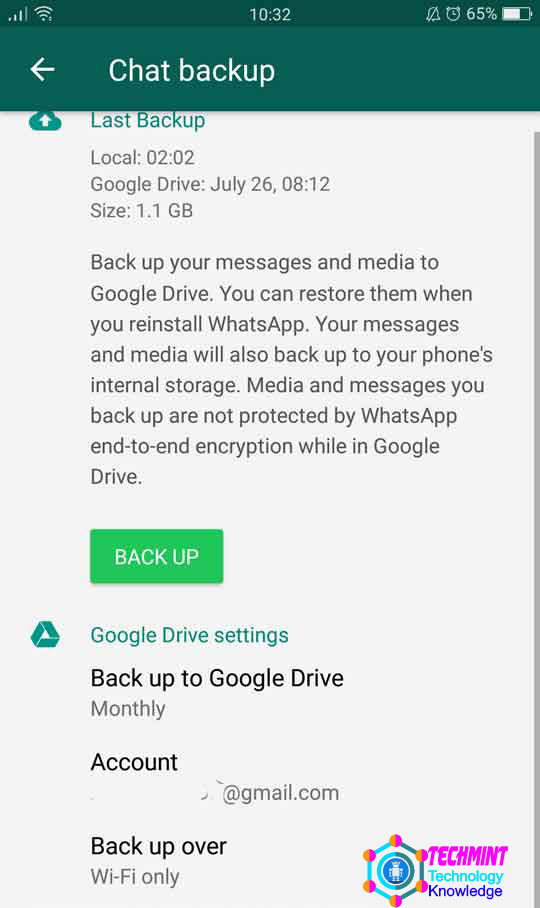 In this section, you can specify the backup of WhatsApp messages periodically. Tap this section then a popup will appear with several options:
Never / Never, click this option if you don't want to back up WhatsApp chat at all
Only when tapping "Backup" / Only when I tap "Backup", select this option if you want to backup manually. The backup will be processed only when you tap the Backup button.
Daily, select this option if you want to back up WhatsApp chat every day automatically
Weekly, select this option if you want to automatically backup WhatsApp chat every week
Monthly, select this option if you want to backup WhatsApp messages monthly
Note: As we know, Google Drive only provides 15GB of free space. Make sure you choose the right option so that Google Drive isn't full fast.
Account
In this section, you can choose which Google Drive account you want to use to save WhatsApp chat backups. This can be used if the other Google Drive account has no more space to store WhatsApp backups. If no account is connected, please tap this section and select Add Account.
Read Also: How to View Deleted WhatsApp Messages 
Back up via Backup
Tap this section to choose the option for how backups are made, there are 2 choices, namely Only using WiFi and Using WiFi or Cellular Data. To save the quota, make sure you choose WiFi only.
Include Videos
In this option, you can check the box to back up videos that are on WhatsApp too. If you don't want to back up videos, don't check this section because usually, the video has a very large size (if a lot).
How to Back Up WhatsApp Chat
After knowing the settings, you can determine how to back up. If you have chosen the periodic time, you don't need to do anything else let WhatsApp do the rest.
For example, if you choose a monthly backup via WiFi, then every month WhatsApp will automatically back up chat every month when connected to WiFi and save it to the selected Google Drive account.
As seen in the picture above, there is a Last Backup / Last Time Reserved. You will know when the last time your WhatsApp chat was backed up and what the backup size was. In the example above, last month's backup size was 1.1GB (for very active users on WhatsApp).
If you choose manual, tap on the button Backup to start a backup WhatsApp chat to Google Drive and wait patiently until the backup is complete. You need to do this manually every time you want to make a backup.
After a successful backup, all backups will be stored on Google Drive as a WhatsApp retention system (you can't see it or open it but restore it in the WhatsApp application next time).
Benefits of BackUp
After discussing backups, let's find out the benefits. The benefits of WhatsApp's own chat backup can help us to restore/restore WhatsApp chat than when you just installed/install WhatsApp on another device even on the same device. Because when deleting/uninstalling WhatsApp, the chat will disappear.
Note: Chat and media will also be automatically backed up in HP internal files, if this makes full storage, just delete it.
Good Luck.