Block Pop up Ads on Android – For Android cellphone users, comfort in operating the device is the main thing. So, if there is something that can disturb the user's comfort, it must definitely be removed.
For example, the appearance of advertisements on Android cellphones, be it banner advertisements, pop-up advertisements, video advertisements, or other types of advertisements.
This kind of advertisement usually appears when we access the browser and visit certain sites. The types of advertisements displayed vary, depending on the site owner.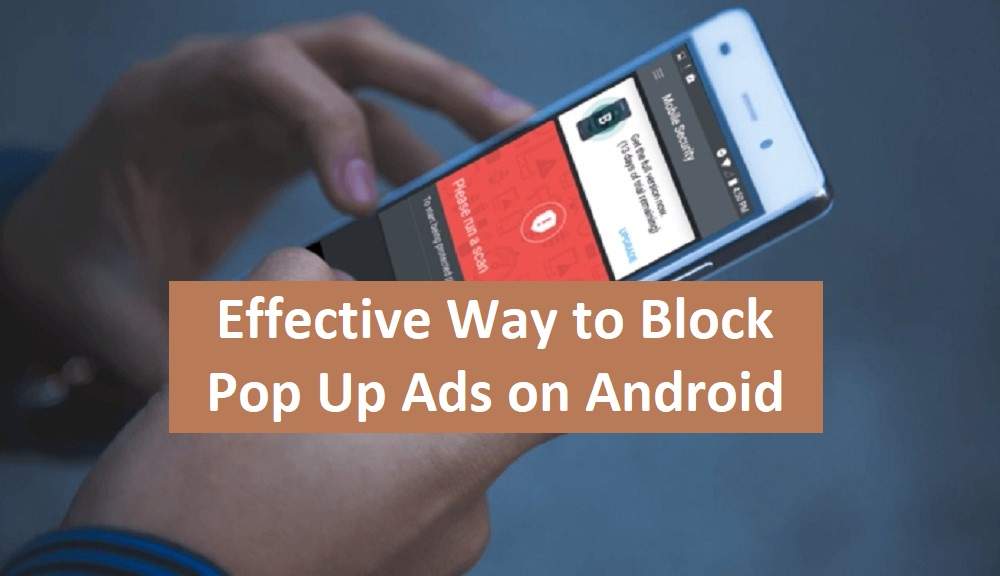 Apart from when accessing the web, advertisements also often appear when we use free or free-based applications and games.
Application or game developers certainly need appreciation in making them. For this reason, usually, they will embed advertisements in their applications and games as a way to get rewards in the form of money.
Unfortunately, the advertisements that appear in this application sometimes make users anxious and disturb their comfort.
For example, pop-up advertisements appear suddenly and often cover the entire cellphone screen. The most annoying thing is if you can't close the pop-up ad, but wait until the ad disappears by itself.
Talking about pop-up advertisements, they usually appear on the cellphone screen even when the user does not open any application or menu.
This will certainly further disturb our comfort as users. To overcome this, you can block these pop-up-type advertisements to make operating your cellphone more comfortable.
Unfortunately, not all Android cellphone users know how to block pop-up ads on Android. Are you also one of them? If so, you need to read the review below until the end!
How to Block Pop Up Ads on Android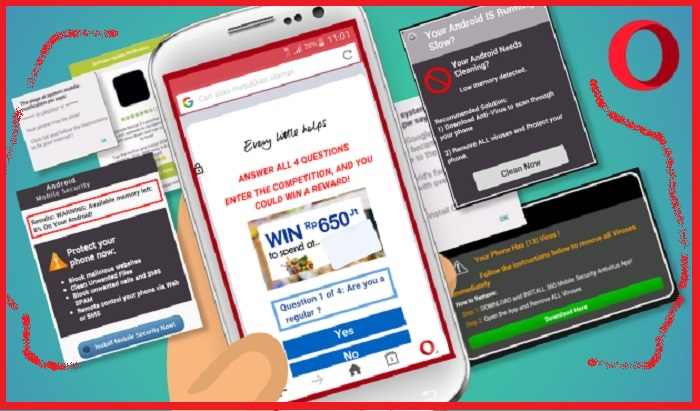 It's actually very easy to block pop-up-type advertisements that suddenly appear on your Android cellphone. It's just that not all users know this method.
In this article, I will discuss in detail how to easily and easily block pop-up ads on Android. Here are the complete steps you can apply, including:
1. Block Pop Up Ads in Google Chrome
This first method can be applied if you want to get rid of pop-up ads when accessing the browser, in this case, the Google Playstore browser.
Usually pop up advertisements often appear when we visit certain sites. However, Google really understands what users want.
The proof is that he provides a special feature in his browser to block pop-up-type advertisements.
Regarding the complete steps to remove or disable pop-up ads in Google Chrome, as follows:
First, open Google Chrome on your Android cellphone.
Then click the Three Dots icon in the top right corner of the display, then select the Settings option.
Continue by going to the Permissions option.
Then select the Pop-ups and Redirects option.
All you have to do is select the Disable option on the Pop-ups and Redirects option.
Now close Google Chrome and open it again. You can browse without being bothered by pop up ads anymore.
Finished.
2. Uninstall Certain Applications
Different from the first method above, you can use this method to block pop-up advertisements that often appear suddenly on your cellphone screen, even when you are not opening any page.
This kind of advertisement appears usually because you have installed a certain application, where the installed application was downloaded from outside the Google Play store.
Moreover, if what you install is a MOD or modified application. However, it is also possible that applications installed from the Google Play store can also cause this problem.
To solve this problem, you need to uninstall or delete the application. For how to uninstall the application on Android itself, namely:
Open the Settings menu on your Android cellphone.
Then go to the Applications option.
Next, you search for and select the application you want to uninstall and the suspect is the cause of pop-up advertisements appearing on your Android cellphone.
To delete it, you just click the Uninstall or Uninstall button.
Finished.
NOTE : ANOTHER ALTERNATIVE FOR UNINSTALLING AN APPLICATION ON ANDROID IS TO PRESS AND HOLD THE ICON OF THE APPLICATION YOU WANT TO UNINSTALL. THEN SELECT UNINSTALL OR UNINSTALL IN THE OPTIONS THAT APPEAR.
3. Using an Antivirus Application
Have you uninstalled the application that is suspected to be the cause of pop-up advertisements, but the advertisements still appear?
Then you can use an antivirus application. It could be that the appearance of pop-up ads on Android is due to a virus or malware that attacks the Android system.
As the best step to overcome this problem, you need to use an antivirus application on your Android cellphone device. Do a scan with the antivirus, then delete the virus if found.
Regarding antivirus applications for Android phones, there are several best choices that you can use, including:
4. Use an ad-blocking application
Apart from using the method above, another alternative that is also quite effective for removing advertisements on an Android cellphone is using an ad-blocking application. This kind of application is also known as AdBlock.
There are many types of AdBlock applications that you can find on the Google Play store or on other Android application provider sites. The one that is most recommended for you to use is called AdAway.
The AdAway application itself is one of the many ad-blocking applications that is popularly used. Not only can you block pop-up ads, but other types of ads are also possible to block.
Starting from banner ads, video ads, and other types of ads. This application even allows you to block ads from applications and games. Unfortunately, to use this application you need to root your cellphone first.
5. Reset your Android cellphone
The final way to overcome the appearance of pop-up advertisements on your Android cellphone is to do a reset.
It could be that the virus or malware that is causing the advertisements to appear has damaged the system's function, so the advertisements cannot be removed by any means.
However, by doing a factory reset the cellphone is claimed to be able to overcome this.
To do a factory reset on your Android cellphone yourself, go to Settings >> General Management >> Reset >> Factory Data Reset. Instantly the cellphone will be wiped and returned to its original factory settings. You should back up your data first before applying this method.
Closing
Those are some easy and effective ways to block pop-up ads on Android that you can apply. Don't forget to share this information on your personal social media account.