Filling free time or just to relax can do anything including one of them playing games using an Android phone. Tetris, one of the old school games is quite capable of filling in your time gap. You can choose one of the 10 Best Tetris Games that will be discussed this time.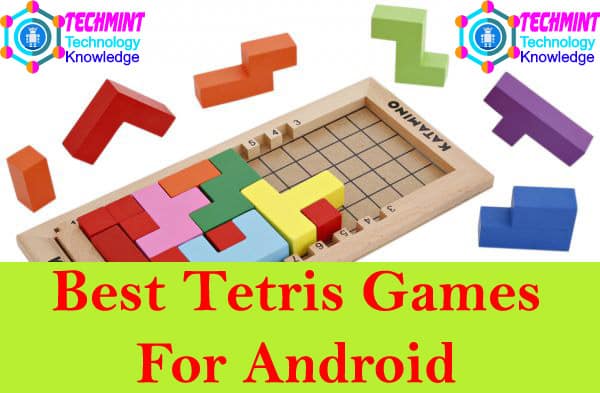 Game Tetris originally appeared in the Nintendo Game console in the past. However, now you don't have to bother using the game console just to play Tetris. Just enter the PlayStore and download one of the 10 best Tetris games in the following below.
10 Best Tetris Games on Android [2021]
1.
TETRIS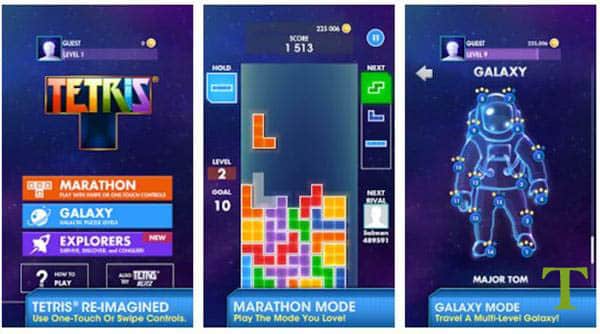 ELECTRONIC ARTS creates and develops Tetris games to be more modern and more fun to play to fill your time gap. Just like Tetris in the past, TETRIS also has a game concept in which players must match each empty beam.
Do not let a cavity inside become an absolute Tetris rule. TETRIS this time is more modern with the presence of several modes that can be played by you. The first mode is Marathon Mode.
This mode is better known as free play, you can play Tetris as freely as you. The second mode is Galaxy Mode, where you have to unlock each puzzle from Tetris and get the benefits! Curious? Play TETRIS right here.
Download Tetris
2.
TETRIS Blitz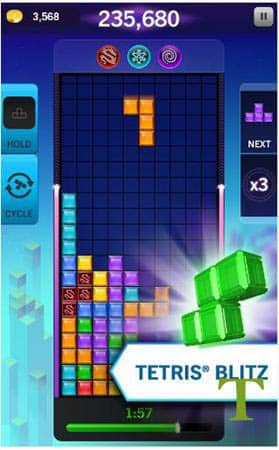 Playing modern Tetris games can also choose TETRIS Blitz as a solution. Not much different from TETRIS, TETRIS Blitz also offered a game with the Tetris concept that we usually know and also added more interesting features.
If you usually play Tetris just chasing a score without a bonus or reward, then TETRIS Blitz has a characteristic where the players will get an attractive bonus if they are able to complete Tetris in accordance with the rules. You can also play free mode on TETRIS Blitz anyway. Want to play it? Download the game here.
Download Tetris Blitz
3.
Block Puzzle Jewel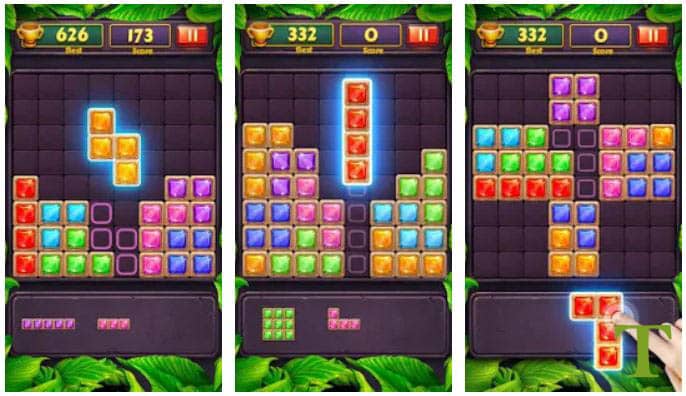 Without having to spend too much internet quota, you can play the Block Puzzle Jewel game. Although there is no element of the word 'Tetris', the Block Puzzle Jewel game has a concept like you play a Tetris game. The design displayed by Block Puzzle Jewel is also more relaxed but still interesting.
You can also enjoy the Block Puzzle Jewel game with free mode or want to take part in existing missions. So, are you ready to play this Block Puzzle Jewel game on an Android phone? Free, practical, and certainly exciting. Just download the Block Puzzle Jewel game by clicking here.
4.
Block Puzzle Legend Mania 2019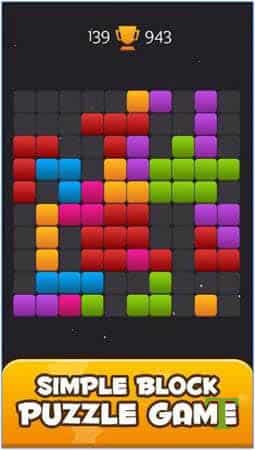 Not much different from Block Puzzle Legend Mania 2021, this game also has the concept of Tetris without the word 'Tetris' at all. Even so, this game is quite relaxed and quite exciting to be played by all ages. Block Puzzle Legend Mania 2019 has a more classic interface than Block Puzzle Legend Mania 2021.
Without complicated rules, you can play it easily and for free.  Uniquely, this 2021 Block Puzzle Legend Mania game claims that the sound effects will sound funny. Intrigued by this one game? Get it right away and play the game here.
Download Block Puzzle Legend Mania 2021
5.
Brick Classic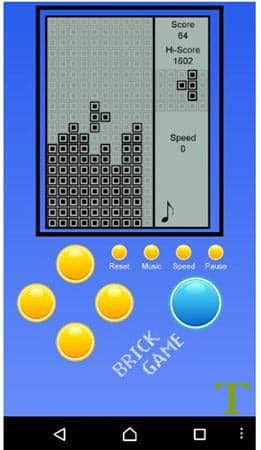 Ever played a game on the Game Boy? A box-shaped game extends downward with a monochrome screen on the front and at the bottom of the screen, there is a button to control the game to be played.
Well, the game Tetris this time takes the concept of Game Boy. An interesting old school game for dragging you back to childhood. Brick Classic is a Tetris game that takes the classic 90s concept. Uniquely, this game is wearing an interface like the Game Boy, you know. Curious right? Immediately play Brick Classic here.
Download Brick Classic
6.
Block Puzzle 3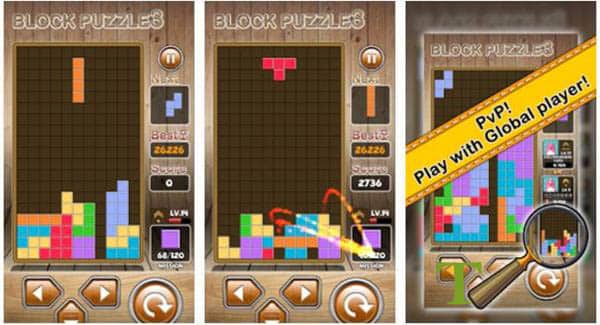 Although not as classic as Brick Classic, this one Block Puzzle 3 game can still be classified as a classic Tetris game. A simple design with colors that are not too flashy makes it a Block Puzzle 3 game that is coolly played when it is empty.
Not much different from other Tetris concept games, Block Puzzle 3 also has its own mission and level of difficulty. The higher your level, the more difficult the challenges that must be passed. Block Puzzle 3 installs the right, left, and bottom buttons to control the Tetris beam that will fall. There is also a pause button to stop the temporary Block Puzzle 3 game. Want to play?
Download Block Puzzle 3
7.
Wood Block – Music Box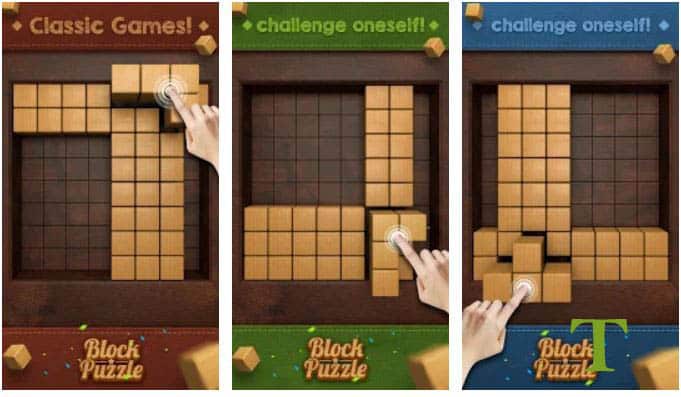 A little different from the Tetris game in general, at Wood Block – Music Box you are required to match each of the blocks. So, the beam will not come down from above but appears from the side. Later, players only need to arrange the blocks to cover the holes in the hole.
Well, the blank part that has been covered will break itself and you have the right to get points. But, if the blocks are arranged to the top and you can't arrange them neatly, then you fail. Ready to play? Download from the below link.
Download Wood Block – Music Box
8.
Classic Blocks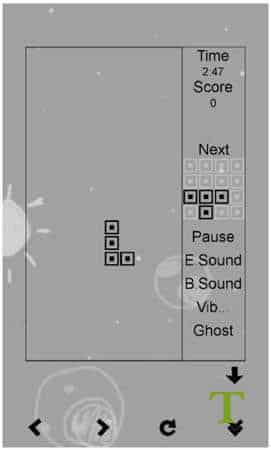 Still around the classic 90s Tetris game. This time the Classic Blocks game will take you to remember your childhood when playing cool Tetris with colleagues. Classic Blocks is not like Brick Classic, which prepares designs or interfaces like the old Game Boy. Classic Blocks only embeds a very simple design.
This is seen when you play it, the interface used by Classic Blocks is just an animated black and white image. In fact, only the black line separates the Tetris beam from the control button for the game. Although it looks simple, this game is quite challenging. Dare to try and get the highest score? Download the Classic Blocks below.
Download Classic Blocks
9.
Wood Block Puzzle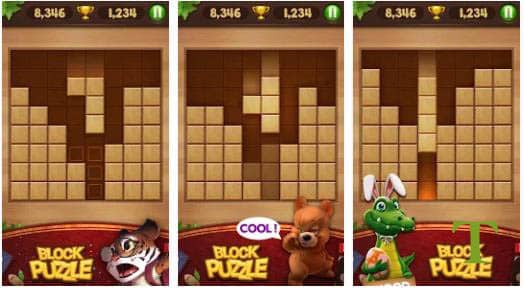 Even though it doesn't have the colors like the previous Tetris game, in the Wood Block Puzzle game it's ready to bring you nostalgia to play an old school game, Tetris. In this game, Tetris will be formed from blocks with colors like wood. So, you can see that the blocks are like wood.
Well, for how to play the game  Wood Block Puzzle is also the same as Tetris where you only need to place Tetris blocks vertically or horizontally. Don't let the place be empty and make sure everything is filled with the blocks!
10.
Puzzle Game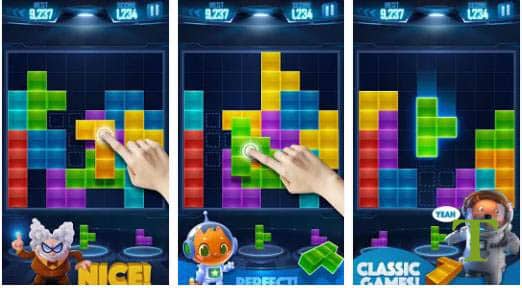 Last but not least,  this time the game comes from  Puzzle Game. Just like the previous game where you only needed to arrange colorful blocks to occupy empty places. Well, this game also has a ranking system. So, each Puzzle Game player will be ranked based on the earned points. Can you be the best-ranked player?
11.
Classic Brick Puzzle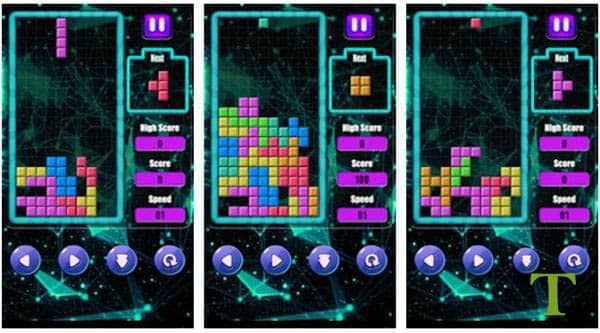 Brick Puzzle Classic is one of the Tetris games that you can try to just refresh your brain when it's saturated. Although it has the word 'classic' in the game, when viewed from the Classic Brick Puzzle game interface it cannot be classified as a classic game. However, this Classic Brick Puzzle does have a classic Tetris game concept and is usually played by most people.
Similar to other Tetris games, the Brick Puzzle Classic also challenges the player not to leave holes to compose Tetris blocks. If you succeed, you can certainly get the highest score.
Download Brick Puzzle Classic
Conclusion:
That's the choice of the 10 most exciting Tetris games to fill your time gap. Tetris this famous game is still a lot of fans, you are one of the enthusiasts to play Tetris? Also, share your experience in the below comment box.