Free VPS is sought after by beginners who want to try using a VPS server. A free VPS (Virtual Private Server) is usually used by someone who wants to build a website for the first time.
But in the future, VPS is very suitable for use by users who prioritize privacy in managing a website.
There are so many functions that can be obtained with the VPS including web hosting, backup servers, file servers, remote desktop servers, host servers, application hosting, development/test environments, and educational outposts.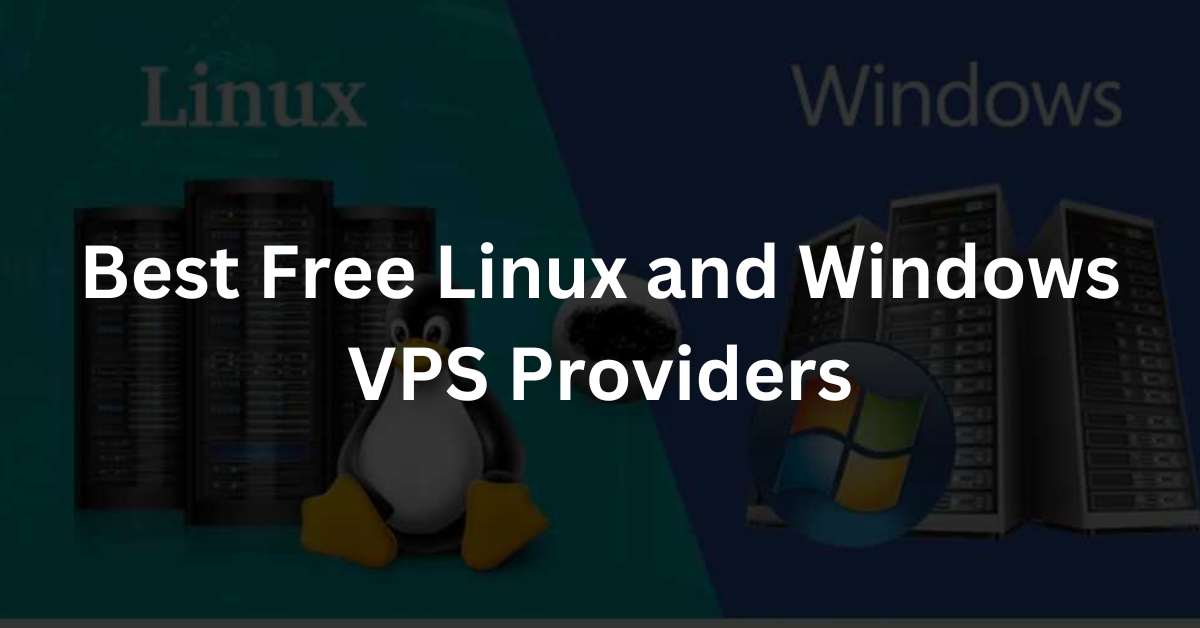 So you can say the main function of VPS is to make it easier for you to manage the website that you have.
What is VPS? (Virtual Private Server)
A VPS is a virtual private server (virtual private server, in English). It is a web hosting service that is obtained by dividing a physical server into several virtual servers, making each of them have dedicated resources and is isolated from the others.
At an operational level, a Virtual Private Server works the same as other web hosting services, offering a space permanently connected to the internet to which we can upload the contents of our website so that other people can access them.
Currently, there are two types of free VPS for Windows and Linux 2016. Both have different uses. Windows VPS is used for web servers, mt4 forex servers, and other Windows-based application servers. While Linux VPS is used for VPN, proxy, and web server servers.
VPS can be managed or unmanaged. To manage an unmanaged VPS it is necessary to have advanced knowledge of systems administration; as the customer is responsible for installing and maintaining the software and server security.
If you do not have this knowledge, it is best to hire the administration service from the provider (managed VPS) or delegate this work to an external systems administrator.
Regarding the operating system, the market usually offers options with both Linux and Windows.
You need to look at everything offered with Linux hosting as well as Windows hosting, so you make a decision on what to go for.
Advantages and Disadvantages of VPS Provider
Below are the best pros and cons of VPS providers:
Advantages of VPS
Guaranteed resources: in a VPS we will have guaranteed resources as in a dedicated server. A VPS has an isolated environment with its own dedicated RAM and CPU, so no other user will be able to use those resources.
Highly customizable: VPS share the same hardware with other VPS, but their software is completely independent, allowing access and making any changes or improvements in the configuration.
The main advantage of a VPS is that it has many of the benefits of a dedicated server, but paying only for the resources you need to use, is a good option for those users who require greater freedom of use and configuration.
Disadvantages of a VPS
The main disadvantage of VPS compared to shared hosting is the price.
A VPS will mean paying a higher price not only for the extra resources, but to the base price you must add three additional costs: the management panel (cPanel, Plesk, …), the cost of the server administration service, and the space for Backups, although this will depend on the offer of each provider.
More advanced knowledge of configuration and administration of virtual servers is required, being ideal for projects with specific needs, but not recommended for simpler projects or people not specialized in the subject.
Tips for Choosing the Best VPS
Next, Dewaweb will give you some tips on choosing the best VPS. In India itself, there are many VPS service providers with their own advantages and disadvantages. So, you don't buy the wrong one, see how to choose it below.
Determine the purpose of using the VPS.
Adjust to the needs of visitors.
Adjust to the operating system used.
Take into account the capacity of bandwidth, RAM, CPU, and storage.
Make sure data security is not mixed with other users' servers.
Consider the resources and technology used.
Best Free Linux and Windows VPS Providers 2023
Based on several literature studies, here are 10 best free Linux VPS providers and Windows that you should know and one day you can try, including:
1. Gigarocket
Gigarocket is a company that started in 2015 to offer completely free VPS services.
They define themselves as a non-profit company that aims to create a community and help entrepreneurs and small businesses.
Sponsorships, advertisements, and revenue from your paid services allow you to offer these types of services at no cost.
The free VPS they offer has one condition and that is that you have to make 25 posts in their forum (not spam) to contribute to the community. In addition, 15 publications must be made monthly to maintain the free service.
After registering we realized that they no longer offer the free VPS service. In March 2019 they stopped this activity. However, this option is still available on its website. They are probably giving wrong information on purpose to attract customers.
They do have a free shared hosting service available to access by publishing 10 posts in their forum.
2. WoomHost
WoomHost is one of the typical companies where you get a good impression at first sight. However, once you investigate a bit, you begin to suspect the veracity of the services they offer. I advance you, it's a SCAM.
This company claims to offer two types of VPS totally free. One with Windows operating system and one with Linux. These are the characteristics of the VPS that they show on their website.
As you can see the characteristics of the free VPS are very good for not paying a euro. This already made us suspicious.
By registering and trying to contract one of these free VPS services, we confirm our suspicions. It is not possible to contract a free VPS service. When trying to do so, they send us to their affiliation page.
3. InstaFree
InstaFree is an American company that has been offering both shared and VPS hosting services since 2010. It has its servers distributed in several areas: Dallas, TX | Los Angeles, CA | Seattle, WA | New York, NY.
Regarding their VPS services, they do not provide any type of support outside of network problems or service interruptions, so you must have knowledge about VPS management.
It takes 24-48 hours to activate the account because it goes through a manual review process to prevent fraudulent orders. They have a list of banned countries that should be reviewed before registering to see if ours is among them.
They offer little RAM to have a production application but you have full root access and in principle, they don't ask you for anything in exchange for their free service.
Take a look at their 100% free hosting service.
4. OHOSTI
OHosti offers several services at no cost but really 100% free is only one of them. For the others that offer as free you need to have obtained balance through referrals.
The design of its website is outdated, which made us suspect if the service was still in force. We tried to register and we did not succeed. Everything indicates that they have abandoned the project.
Here we indicate the characteristics of their free VPS plan in case they have resumed activity at the time you are reading this.
5. Free VPS
FreeVPS has a long history as a hosting service. It opened its doors in 2005 and has built a good reputation ever since.
They own their own infrastructure and do not resell their services to other companies.
At the time of writing this article, we tried to contact the free VPS service but unfortunately, it was not possible. The web indicated that it was out of stock. It's a pity we couldn't test it because it promises. We will try it soon although we suspect that it is a deceptive service.
6. Hikiku
Hikiku is a French company that provides a range of free hosting solutions to European customers.
It is true that the VPS servers they offer are free of charge, although there is some trick behind this. In order to contract a VPS server we need to have HiP. This is a company's own virtual currency.
We can get HiP by displaying ads through its website. We can also exchange euros directly for HiP but it is obvious that in this case, we lose the concept of free.
Contracting the most basic VPS server costs 0.99 HiP per month.
7. Netsplit
Its servers are located in Roubaix (France).
There is very little information on the Internet about this company, this is something that made us wary at first.
We placed an order to check if they really offer the free VPS service. We chose the only VPS service that they have available on their website (see features below).
We were pleasantly surprised that in less than 24 hours they accepted our request and sent us an email with the SSH access credentials. We connected to the machine, installed an Apache to do a couple of tests and everything worked fine.
Of all the servers analyzed, this is the free VPS server that has given us the best impression.
8. Behost
Baehost is a leading information technology company from Argentina. They boast of professionalism, seriousness, and extensive experience in the technology sector.
On their website, they offer us 2 free VPS plans that look very good. The only drawback is that the 100% free service is only available during a 12-day trial period.
9. Ludiba Group
Finally, we will analyze a particular case.
Ludiba Group is a non-profit association founded by Luis Dieguez, a young Spanish passionate about technology.
Luis has set up his own VPS server and offers it completely free of charge for 30 days to anyone who requests it. The reason for this temporary limitation is that there is user rotation and anyone can enjoy a VPS server for free.
Although the 30-day limitation is a handicap, it is undoubtedly an excellent initiative from this guy who provides a fully operational VPS that we can use for any task.
Conclusion
These Free Linux VPS providers and Windows have successfully built websites for a number of users. The thirteen are free Indian VPS that you can try by registering one by one.
If you are lucky, the VPS will really help you, including beginners who want to learn to use VPS, set up VPS, and install VPS applications.
Don't be afraid to try things for free, because there will be a lot of services that you can get and not be charged for anything. Good luck!